Kody Brown Once Welcomed Brad Pitt To Join The Sister Wives Family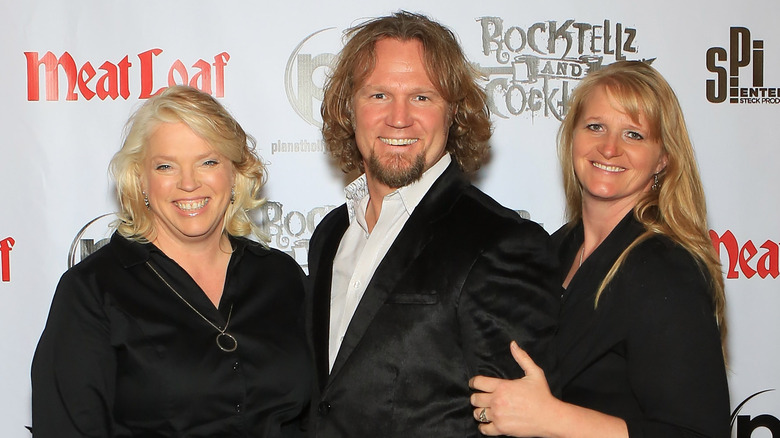 Gabe Ginsberg/Getty Images
When Season 17 of TLC's "Sister Wives" ended, Kody Brown found himself down to having just one wife. While the intent of the show was to showcase how a plural family can thrive, it managed to accomplish quite the opposite.
In earlier seasons, Kody and his wives, Meri, Janelle, Christine, and Robyn, went around promoting the lifestyle. Collectively, they felt that raising children with multiple moms and alongside each other resulted in one big, happy family where everyone was supported. During the good times in the family, the wives and Kody presented a united front as they answered questions from the press and granted interviews.
Typical questions revolved around how Kody would visit his wives and how much time he would spend with the kids, which his son Paedon says was never equal. He was also asked a few times how he would feel about his wives having a "brother husband" and one time he shared that Brad Pitt might do the job.
Why Kody Brown chose Brad Pitt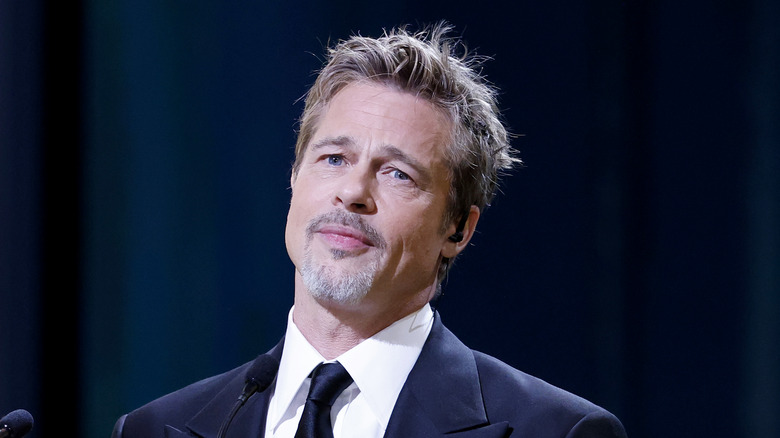 Julien M. Hekimian/Getty Images
The comment from Kody Brown on how Brad Pitt might be a "brother husband" occurred in 2011. It was in response to Pitt being roasted by many after he insinuated that his marriage to ex-wife Jennifer Aniston was partly a cause of his feeling like he wasn't living an interesting life (via HuffPost).
Pitt immediately clarified, releasing a statement that said, "It grieves me that this was interpreted this way. Jen is an incredibly giving, loving, and hilarious woman who remains my friend. It is an important relationship I value greatly. The point I was trying to make is not that Jen was dull, but that I was becoming dull to myself – and that, I am responsible for."
During an appearance at "New York Live," Brown joked about the situation with a HuffPost reporter. "If there was going to be a brother husband, I would ask Brad to join the family," said Brown, though he added that he did approve of Pitt's subsequent relationship with Angelina Jolie. "I'm an Angie guy," he said. "She is weird but she's genuine. ... It's not a matter of Jen being dull, but I think Angelina Jolie is a real humanitarian. I see her as a mother."
Kody Brown says 'no more wives'
The topic of Kody taking additional wives has been an ongoing question since the show's inception. In the first season of "Sister Wives," viewers watched as Kody courted and married Robyn, who became his fourth wife, and how the three other wives responded to having a new wife in the mix. ​
"No more wives because I feel maxed out," Brown told HuffPost back in 2011. Then he shared a thought that may have been prophetic. "I want to give them all that I've got. I think that I can manage it. I do want to ... No, maybe I don't think I can manage it."
By 2023, Brown found himself without Meri, Janelle, and Christine. Though speculation is high that he will take another wife, his daughter Mykelti, whom he shares with Christine, says she doesn't see him looking for another wife, as per Starcasm. Mykelti explained that her father is no longer a member of the church that he was when he practiced non-monogamy so, in her view, there is no point in him finding another wife.