Where Can You Stream The Hallmark Channel?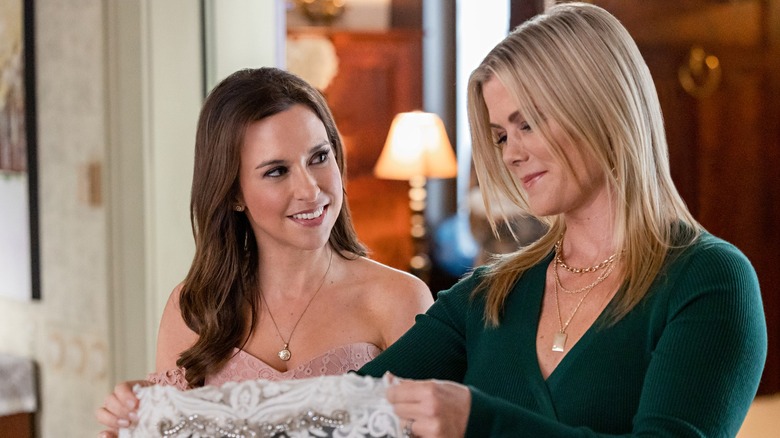 Hallmark Media/Allister Foster
Wondering how to watch the most popular Hallmark movies without cable? The solution is simpler than you might think. All you need is a monthly subscription to Philo, FuboTV, or another streaming service. Each platform has different features and membership plans, so the prices vary from one service to another. But no matter which one you choose, you'll likely pay less than what you'd shell out for cable TV.
The Hallmark Channel is constantly releasing new movies and TV series, offering something for the entire family. Perhaps you've already seen "Christmas in Vienna," "The Lost Valentine," or "The Magic Of Ordinary Days," and now you're ready for a rewatch. Or maybe you're interested in the latest premieres, such as "Sweeter Than Chocolate" or "Made for Each Other." Either way, you can continue to watch Hallmark's feel-good movies even if you've cut the cord.
Fans can now stream the Hallmark Channel on more than a dozen platforms. Some streaming services also include a free trial, so you can test them out before committing to a membership plan. Additionally, most platforms also feature popular channels like ESPN, HGTV, Great American Living, and VICE TV, offering both live and on-demand content. 
Best streaming services for Hallmark fans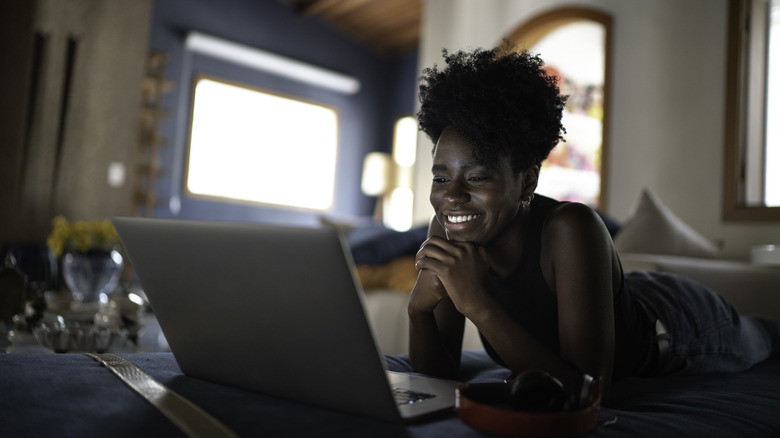 Fg Trade/Getty Images
The Hallmark Channel is available on several streaming platforms, with subscription plans ranging from $4.99 to $489 per month. Some platforms will also give you access to Hallmark Drama and Hallmark Movies & Mysteries, as well as other channels. One of the most affordable options is PeacockTV, which offers over 80,000 hours of content for $4.99 to $9.99 per month. Subscribers can stream the Hallmark Channel and its sister networks, including popular movies and TV shows like "Chesapeake Shores," "Three Wise Men and a Baby," and "Little House on the Prairie."
Another affordable choice is Frndly TV. Not only does it include a seven-day free trial, but it also features over 40 live and on-demand channels, including Hallmark Movies Now, Hallmark Movies & Mysteries, Hallmark Drama, and the Hallmark Channel. A basic subscription costs $6.99 per month and allows you to stream on one screen. Alternatively, you can subscribe directly to Hallmark Movies Now for $4.99 per month, but Frndly TV offers more content.
If you're ready to cancel Netflix or Amazon Prime Video, consider switching to YouTube TV. A monthly subscription is $64.99, but you'll get access to more than 100 live channels, including the Hallmark Channel and its sister networks. Members can also stream on three devices and record unlimited videos. Another option is Philo, a streaming service offering unlimited cloud recording storage and over 70 live channels for $25 per month.
How to watch Hallmark without cable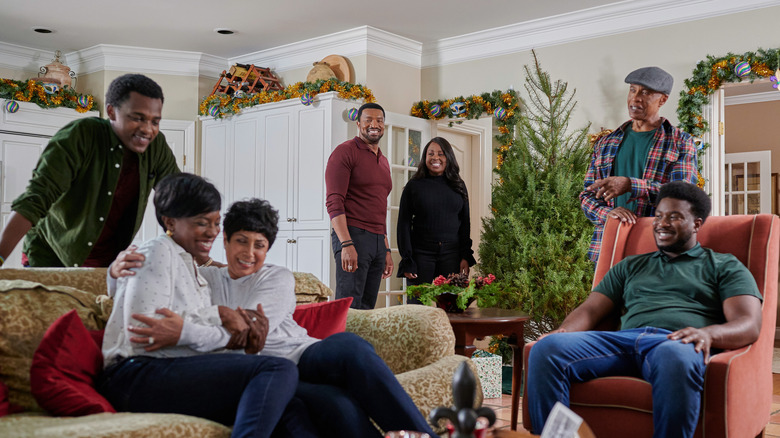 Hallmark Media/Kailey Schwerman
People love to watch Hallmark movies because of the feel-good factor. After all, it's hard not to smile when you witness the chemistry between two people who have nothing in common but somehow end up falling in love. Plus, the stories are often set in small towns that remind us of childhood or feel like a fairytale.
Chances are, you'll want to enjoy this experience to the fullest, whether at home or on the go. Luckily, most streaming services are compatible with iOS and Android devices, smart TVs, and web browsers. You can also use an Apple TV or other streaming devices, such as Roku, Chromecast, or Amazon Fire TV.
Let's say you sign up with Frndly TV to watch Hallmark Christmas movies without cable. With this option, you can stream the Hallmark Channel on your smartphone, tablet, laptop, or computer. The platform is also compatible with Samsung smart TVs from 2018 or later and other TV brands if used with a Google Chromecast device. Similarly, YouTube TV works on the latest Android and iOS devices and most desktop computers, game consoles, and smart TVs. Subscribers may also use Roku media players or similar devices.