Sarah Ferguson's Surgery Recovery Puts Pin In Prince Andrew's Moving Plans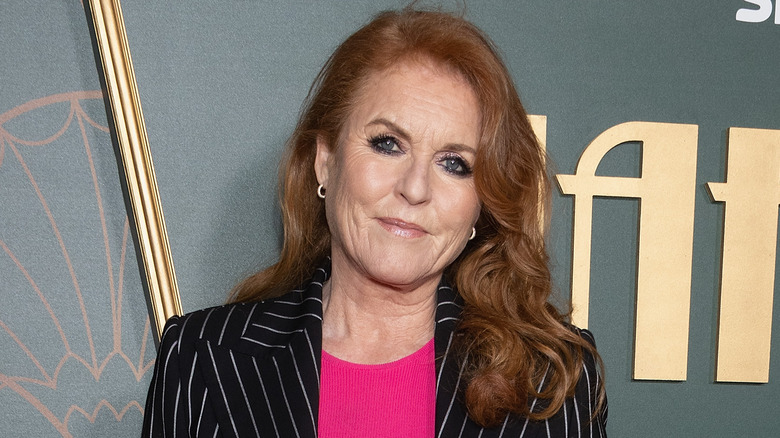 Jo Hale/Getty Images
Prince Andrew and his ex-wife Sarah "Fergie" Ferguson have been living at the Royal Lodge in Windsor Great Park for 20 years, but apparently, King Charles III may want them out to make room for William, Prince of Wales, and his family, per Page Six. But it looks like Andrew and his ex will be able to stay put for at least a little while longer. After Ferguson's grueling breast cancer surgery, she'll be recovering at the Royal Lodge, and there's no more talk of moving while she's recovering.
The recovery process is not a quick one. Ferguson had a single mastectomy and reconstruction in a surgery that took nearly eight hours, and she spent four days in the ICU. The recovery from a single mastectomy, according to the NHS, can take three to six weeks. But it sounds like Ferguson has family around to help her in the process. Princess Eugenie is often staying at the Royal Lodge to help with her mother's recovery, Princess Beatrice stops by a lot, and Andrew is helping out, according to the Daily Mail. It must be a relief to the family for Ferguson to be able to recuperate in her long-time home instead of having to figure out moving to a new place.
Sarah Ferguson wants others to get screened for cancer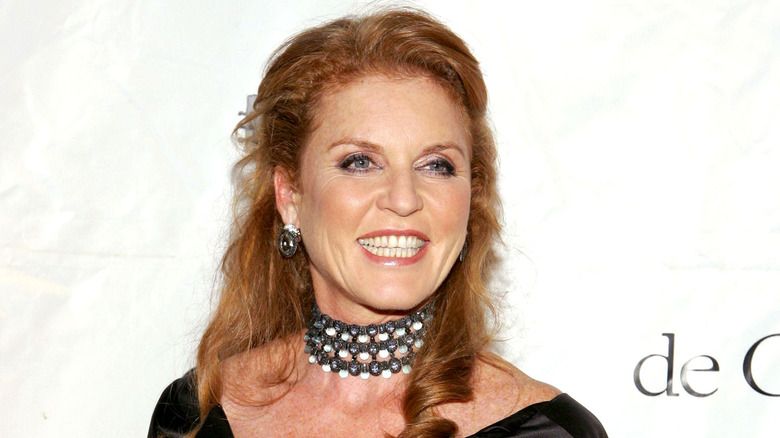 Everett Collection/Shutterstock
In an episode of the podcast "Tea Talks with the Duchess and Sarah," which was recorded the day before the surgery, Sarah Ferguson revealed that her breast cancer was detected after a mammogram. She also said she was sharing her story about her cancer diagnosis for a very important reason: "I want every person listening to this podcast to get checked." Ferguson said that she didn't have any symptoms and hadn't felt a lump before the diagnosis, so she's definitely an example of the importance of routine breast cancer screenings.
Before Ferguson's breast cancer diagnosis and surgery were made public, Andrew had refused to budge from the Royal Lodge over fears of eviction by his older brother. When they moved into the Royal Lodge in 2003, Andrew signed a lease that said he could live there for 75 years, and he seems to be determined to stay there as long as he wants.  With Ferguson now using her home to recover from cancer, it would definitely be a bad look for King Charles III to insist that Andrew or any of the family move out anytime soon.