Kody Brown Once Forgot His Son's Birthday (And Sister Wives Fans Were Furious)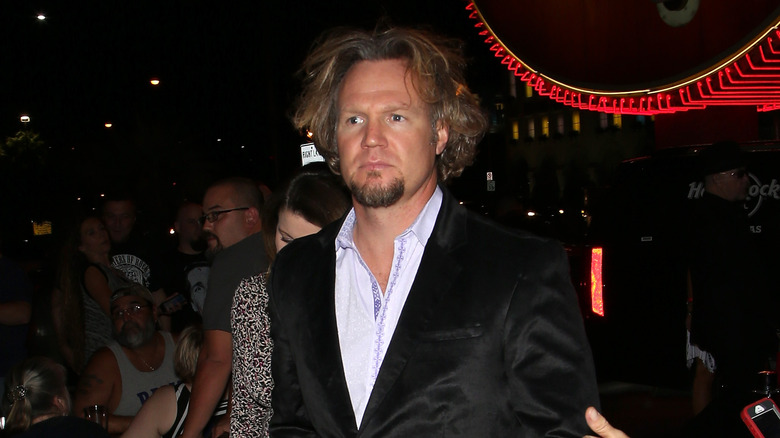 Gabe Ginsberg/Getty Images
Fans of "Sister Wives" haven't been all that happy with Kody Brown in the seasons leading up to the departure of three of his wives, Christine, Janelle, and Meri. Many have noted that he has often been angry and hostile, and they are pleased that the wives have left and are starting new lives. One pivotal moment that some say showed his insincerity and passive-aggressive nature revolved around his forgetting his son's birthday.
When the Covid-19 pandemic hit, Kody made up his own rules that went far beyond CDC recommendations. It caused him not to see some of his children who went on with their lives and kept working, going to school, and seeing their girlfriends. He kept little contact with his older children, who had already felt that Kody's time was unevenly divided between the kids long before Covid happened.
Kody had previously intentionally shunned his son, Gabe, because he still saw his girlfriend, although Gabe explained that she, too, was quarantining. Yet, he called Gabe on his birthday and apparently forgot that it was his birthday.
Kody called Gabe on his birthday
As time went on, members of the Brown came down with the virus despite precautions, and even Kody found himself infected. That's when he called his son, Gabriel, for advice on what to do since Gabe already had the virus.
Before that, Kody cut off contact with Gabe for not following his Covid rules and even told his mom Janelle to throw Gabriel and their other son, Garrison, out of her house so he could safely visit her. Janelle responded in a confessional on the show. "This is the most hilarious thing to me; he's threatened this before," she said. "I'm like, 'Dude, you're not even on the lease. I'm on the lease.'"
Despite Kody's open feud with his sons, when he wanted medical information, he called Gabe on his 21st birthday and chatted about his symptoms, yet he never wished him a happy birthday. This hit Gabe hard, and he broke down on the show in what seemed like the last straw of a heartbreaking period with his father.
Fans believe Kody intentionally ignored Gabe's birthday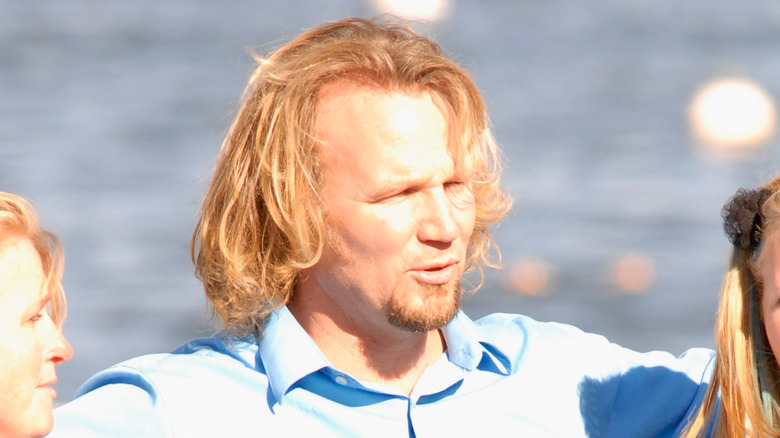 Stephen J. Cohen/Getty Images
It's not the first time Kody Brown has behaved in a way meant to punish those who go against him. Viewers noted that he shut down intimacy with Christine to punish her for not acting the way he wanted. Similarly, when Gabe didn't do what Kody wanted, fans speculated that Kody was punishing him.
Kody was always big on birthdays, even tweeting, "We have always made birthdays a big deal. Maybe even an overindulgence in some opinions. But I defend big deal birthday as homage and celebration of each family member. It's important," as per The U.S. Sun.
Fans tweeted how bad they felt for Gabe. One commented, "And this right here is why Gabe was devastated when he forgot his birthday. He makes a big deal out of birthdays, and therefore when yours gets skipped, you know he feels about you." Another fan wrote, "That makes it worse! My heart broke for Gabe." In Kody's defense, he apparently called Gabe back later that day when he said he realized it was his birthday. "It was a lot worse than just a phone call for me," said Gabe on the show. "That's the last time I ever talked to my dad."