The Tragic Real-Life Story Of Al Roker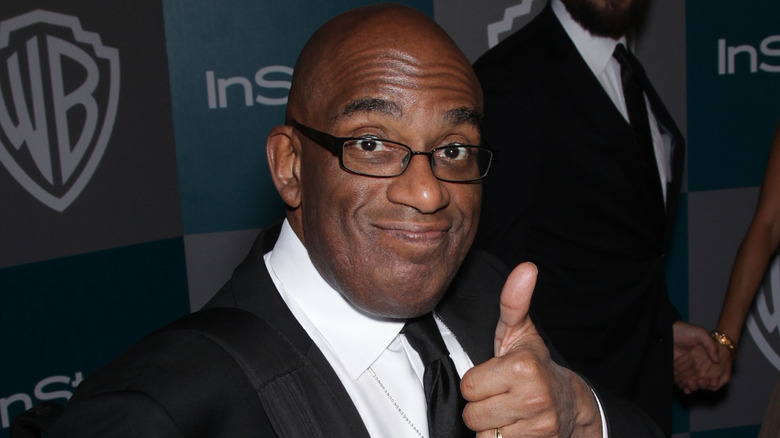 DFree/Shutterstock
Al Roker is one of the most recognizable faces on television, and his long and successful career with NBC News — specifically with the "Today" show — has proven he is a man who deserves every bit of his success. But it's not as if he did not work hard to achieve it, and Roker has been honest about his struggles of finding his way in the industry, overcoming racial discrimination, and learning from his mistakes. His professional life aside, Roker has also been open about his health problems and publicly mourned those he loved and lost.
Success — and this is a man who holds Guinness World Records — has not made him untouchable. "Despite having a loving wife [­Deborah Roberts], three terrific children, and a great career, there were times when I ­perhaps didn't feel that I was good enough," he told Parade in a 2021 interview, explaining why he has had such a challenging relationship with food (another topic he has been candid about). These are some tragic details of Al Roker's life and how he has overcome them.
He initially struggled to find a job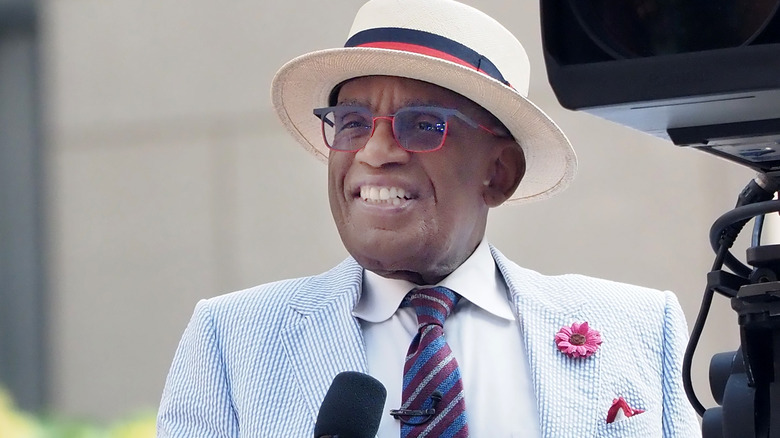 Debra L Rothenberg/Getty Images
Al Roker is celebrated for his work as a weathercaster on "Today," a position he has held since January 1996. He is also known for being a co-host on "3rd Hour of Today." Keeping his level of success in mind, it is difficult to imagine him once struggling to find a job, but this is exactly what happened at the start of Roker's career.
In an interview with The Hollywood Reporter in 2020, Roker addressed the topic of his career and how his appearance and race played a part in his initial struggle to make a mark. He told the publication how his dad told him to prepare to work harder because of the color of his skin. "When I was coming up, there were no jobs that I wouldn't do when I was starting out in television," Roker explained. "I write about this in the book, there was a period at WNBC and the legendary Dr. Frank Field up and left during a contract dispute. I was the weekend weather man. I worked eight weeks in a row with one day off, and it was July 4. It's just what you do ..."
Al Roker has been honest with his many health struggles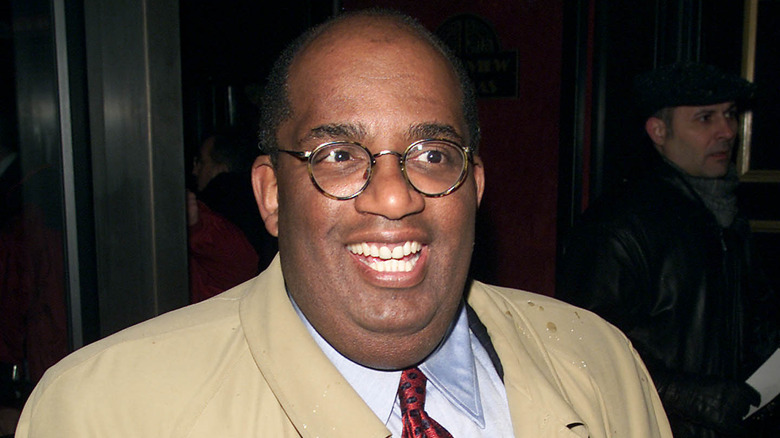 Nick Elgar/Getty Images
Al Roker has had a brilliant career, but tragedies and health concerns have also marred the many highlights in his life. Over the years, Roker has contended with many health problems, including surgery for carpal tunnel, hip replacement, knee replacement, and surgery on his shoulder. He has also opened up about wanting to change his weight.
Roker has had to overcome many challenges and decided to address his health publicly, which has been an important step in creating awareness. His weight has fluctuated over the years as he lost and regained the pounds. He had bariatric surgery to facilitate his weight loss and spoke about his decision and what inspired it in an interview with Parade in 2012.
"After my father was diagnosed with lung cancer in 2001, he was at Memorial Sloan-Kettering, and I would go in every day. We'd talk and joke, and then one day he got serious and said, 'Look, we both know I'm not going to be here to help you with my grandkids, so you gotta promise you're ­going to lose weight,'" Roker recalled. His father died a week later, and Roker decided to follow his advice before becoming a father for the third time. 
He felt guilt for the hurt his divorce caused his daughter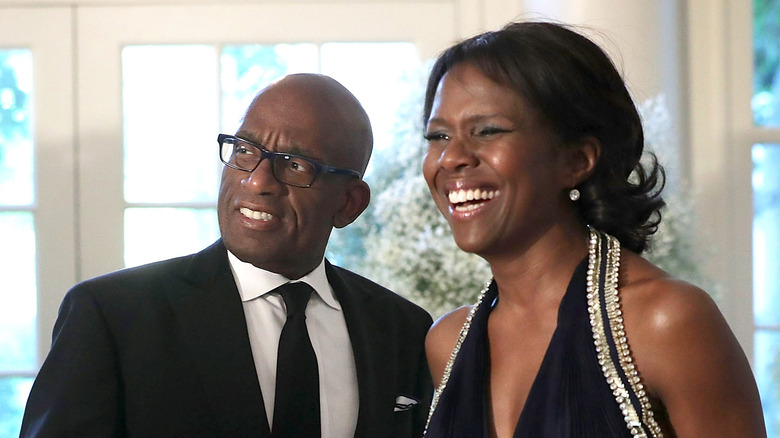 Alex Wong/Getty Images
Al Roker has been married to his second wife, Deborah Roberts, since 1995. The couple appears to be incredibly happy together (a glance at their Instagram pages will show you how dedicated they are to their family). Still, before Roker fell in love with Roberts, he was married to a woman named Alice Bell. Their wedding took place in 1984 in Peekskill, New York, and was performed by Rev. David Wayne.
Not much is known about Roker's first marriage, but during his union with Bell, they did have a daughter, Courtney Roker. And it was his love for his daughter that initially made his new relationship with Roberts more complicated because he was carrying guilt over divorcing her mother. At least, this is what Roberts said in the book, "Been There, Done That: Family Wisdom For Modern Times," which she co-wrote with her husband.
"I thought our happiness and love would cure any problems we faced, but that was wishful thinking. ... Al felt a tremendous amount of guilt about his daughter Courtney. ... like any child of divorce, she was hurting and blamed me for her broken family," Roberts wrote.
His production company has been sued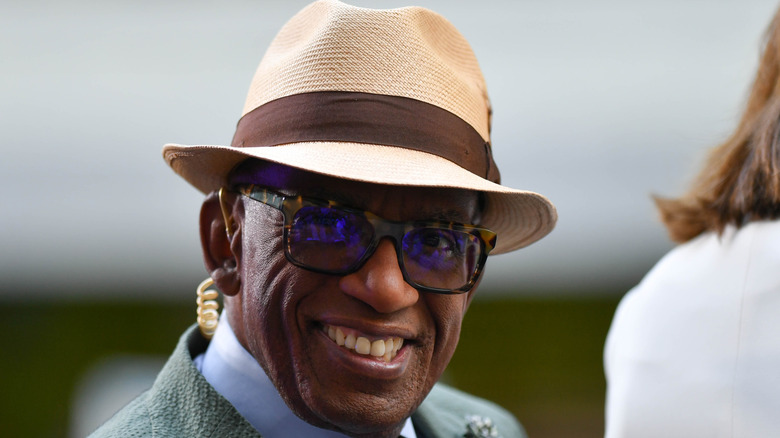 Ndz/star Max/Getty Images
Al Roker has voiced his disdain for those who have wronged him — and rightfully so — but he has also been on the receiving end of criticism relating to his production company. The incident involved two men who sued the production company for the reality television show "DEA," which they claimed filmed an unlawful entry into an apartment (via The Hollywood Reporter). The event happened in 2009, and the lawsuit claimed the show did not have a valid search warrant, which resulted in an arrest that was filmed and shared publicly.
The outcome of the 2009 lawsuit is not immediately clear, but Roker would make headlines again in 2012 for other legal allegations made against him. This time, a lawsuit was filed against the show "Big Easy Justice" (produced by Roker and Jennifer Lopez) for sending a bounty hunter after someone who alleged they were innocent. According to TMZ, a man named Everette Draughn filed a lawsuit claiming the show portrayed him as a suspect, and he later sued for damages.
Al Roker has experienced racial discrimination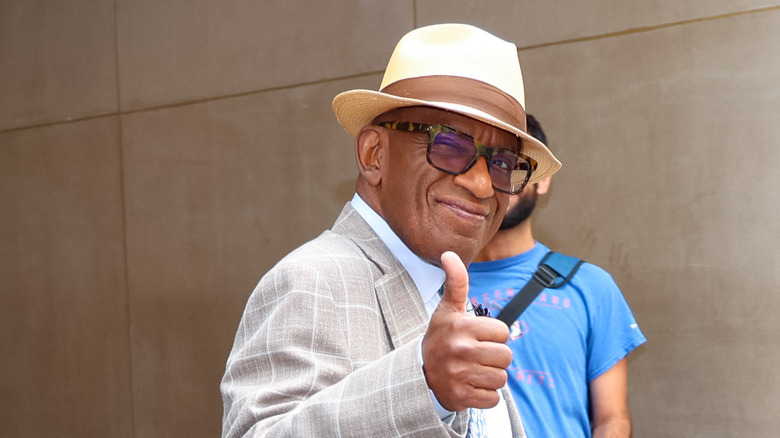 Jason Howard/bauer-griffin/Getty Images
Al Roker highlighted the racial discrimination he faced when he addressed how a New York City taxi driver did not stop for him but picked up a white man shortly after. He addressed his concerns on Twitter in 2015, writing, "Filed a complaint today after getting passed up again by a NYC Yellow cab. Cabbie picked up a white guy a block away. Wonder why Uber wins?" He followed up with a second tweet addressing how this was not an isolated incident. "This happens to folks of color every day," Roker wrote. "And while most cabbies do their job, there are those ignorant, racist ones who hurt the others."
The incident was particularly hurtful to Roker because his teenage son, Nick, had been with him at the time. Nick was also aware of the cab driver's actions and questioned them. The small silver lining is that Roker's concerns were taken seriously, and in January 2016, it was reported that the driver was found guilty and fined (via Page Six). 
Al Roker has been in a battle with his landlord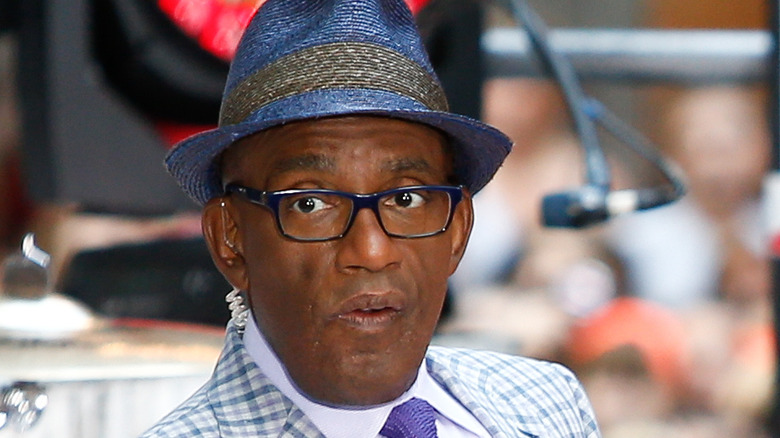 Debby Wong/Shutterstock
Al Roker has done more than present the weather and has made bold career moves, including branching out with a production company, Al Roker Entertainment, which per its website, describes itself as "Award Winning Producers of Television Programming, Digital Storytelling, and Social Impact Branded Entertainment." The company is also responsible for shows like "Last Chance ... Highway," "Forging the Future," and "The Graduates NYC." 
Unfortunately, this venture ended up shrouded in legal headaches regarding renovations to office property on West 53rd Street, New York City. The issue made headlines in 2018 when it was reported that Roker had planned to end his lease, and the landlord wanted him to pay for the changes made during the renovation process to return the building to its original layout. But Roker claimed he had initially gotten the approval of the landlord to make the changes.
Al Roker has cried over mistakes at work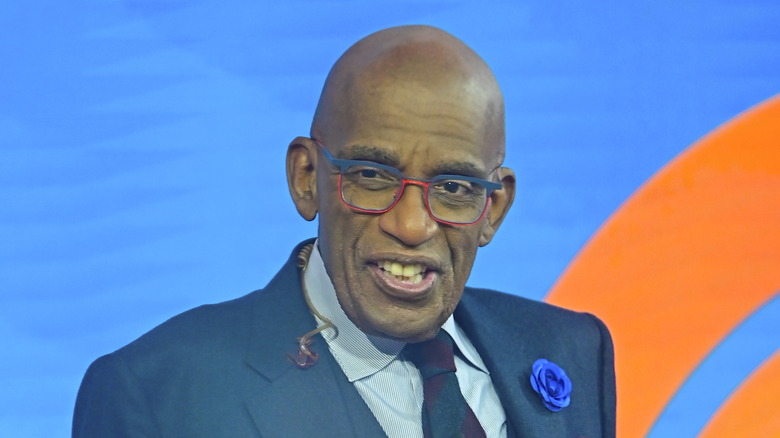 Raymond Hall/Getty Images
Al Roker is a human; just like the rest of us, he has made mistakes. But in his 2020 interview with The Hollywood Reporter, he spoke specifically about errors in judgment that have occurred within his job, both blunders that have happened on air and his attempt to prank his boss (which he does not suggest anyone tries).
"You can prank somebody you work with, not somebody you work for," he shared when explaining some of the mistakes he thought he'd made in his career. "The other is making a [public] mistake on-air. Today, you know, it could be a career-ender because of the viral nature of what goes on," Roker said. "From an interpersonal standpoint, you can make mistakes and still come back and come back stronger. Something I've had to work on over the years is to not be defensive, be open to the criticism or the consequences and then move on."
He might be a legend in the business and a man who is deeply respected for all that he has achieved, but even Roker understands that no one is untouchable, as his comments reveal.
He has encouraged other men to get tested for prostate cancer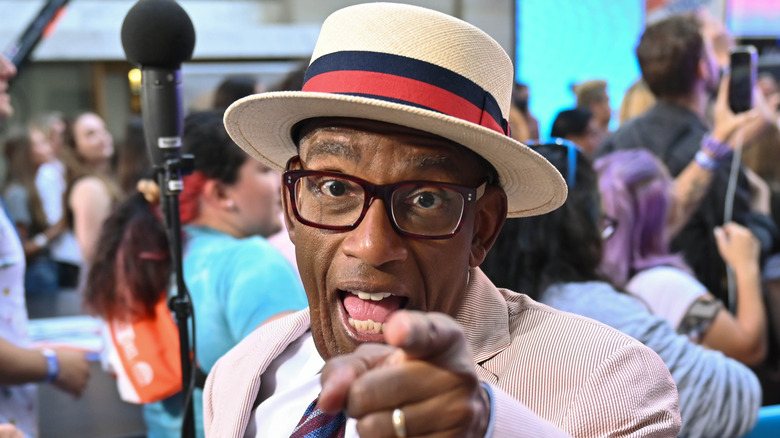 Ndz/star Max/Getty Images
Al Roker was diagnosed with prostate cancer in 2020. Rather than keep the news to himself, he spoke about it in a brave decision to encourage other men to get tested. Prostate cancer is more common than many realize, especially among African Americans ("Today" notes that one in seven African American men will receive this diagnosis). "The problem for African American men is that any number of reasons from genetics to access to health care, and so we want to make it available and let people know they got to get checked," Roker shared.
He also commented on his diagnosis and the severity of it. "It's a good news–bad news kind of thing," he explained. "Good news is we caught it early. Not-great news is that it's a little aggressive, so I'm going to be taking some time off to take care of this." Roker's surgery at Memorial Sloan Kettering left him with a positive outlook for the future — although he will continue to get tested regularly.
He addressed the importance of getting checked for prostate cancer again during an episode of "The Kelly Clarkson Show" in 2021. He revealed why he publicly commented on his health, saying, "It's a simple test, but a lot of guys, you know, we're wimpy. We don't like going to the doctor. And this is an easy test to do."
The death of his sister left him heartbroken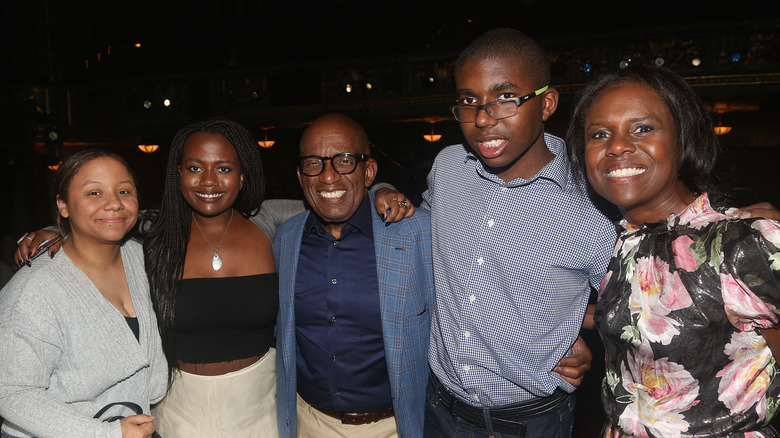 Bruce Glikas/Getty Images
Al Roker's sister Patricia died in December 2022 due to a stroke. He shared a photo of her alongside their mother on social media and commented on his loss, informing fans how he and the rest of her family were left heartbroken. Roker lovingly referred to Patricia as "Boo," which he explained was a nickname from childhood, and addressed how she was survived by her husband, children, and grandchild.
Sadly, the same month, Roker also lost a close friend and colleague, "Today Show" floor director Mark Traub, who had been diagnosed with leukemia. The weathercaster posted a photo on Instagram of them together in happier times. In the caption, he wrote, "The laugh you always heard in the background for years on @todayshow was our stage manager, @mtraub2295 and when he retired, some of our spark diminished. Sadly, that light is gone after a long battle. Take care, Mark. You are so missed."
He mourned Thom Bell and shared the impact his music had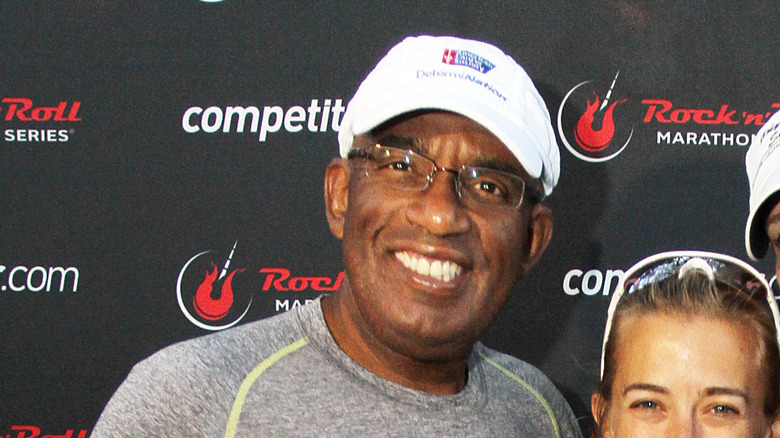 Tasos Katopodis/Getty Images
There have been many people in Al Roker's life who he has loved and lost. Some have been relatives, while others have had an effect on his life in other ways. One such person is Jamaican-born musician Thom Bell, whose death made headlines in 2022. He was 79 at the time of his passing.
Roker took to social media following the news of Bell's death to pay tribute to him with a touching Instagram post. He posted a throwback picture and shared his thoughts in the caption. "Legendary Philadelphia producer Thom Bell passing away at 79," he wrote. "His music was the soundtrack of my life. From The Spinners, The O'Jays, The Delfonics, The Stylistics to Elton John, he was part of that distinctive Sound Of Philadelphia. Thank you for your gift." While it is unclear whether Roker knew Bell personally or his music simply influenced him, he has previously made it clear that music has been an important part of his life (as it is for most people). This includes using it to motivate his workouts.
His more recent health scare involved a knee replacement surgery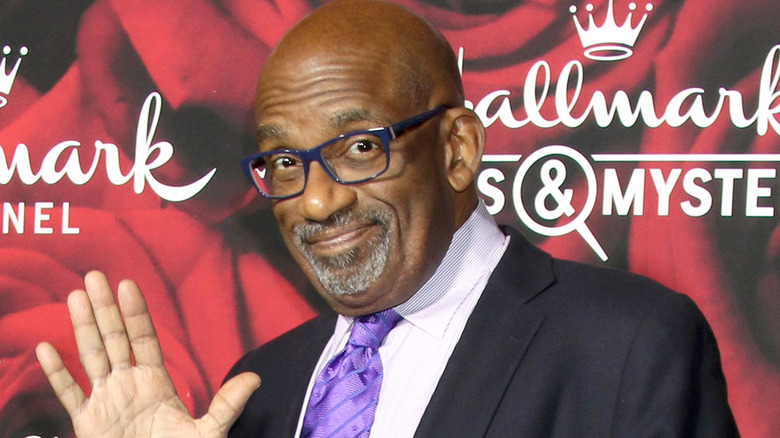 Kathy Hutchins/Shutterstock
Al Roker's health made headlines again in May 2023 for knee replacement surgery. Given his prior surgeries, he likely has a high pain threshold, but he described this operation as the "toughest one yet." He told "Today" that the procedure had replaced an earlier operation on his knee two decades earlier.
"This one is a little more complicated because it was what they call a revision. It was a replacement of a replacement, so they had to take stuff out, put new stuff in, so it was a bit of a bear," he said. He was forced to slow down and relax more to facilitate his healing. But what about the pain, and why has this surgery been an experience that stood out for him? "I'm going to be honest. I've had a number of body replacements. It's not a big surprise, (but) this one has been the toughest one yet because they had to take out the old one, which had some complications, and then put in a new one," Roker said before going into detail about what the procedure entails. He later shared a video of himself on Instagram showing him walking with the aid of a walker.
Deborah Roberts also shared an update on her husband's knee replacement. On Instagram, she posted a photo of Roker and commented how grateful she was for his recovery, noting he was "beginning to strut."
His deep love for his children means he will never not worry about them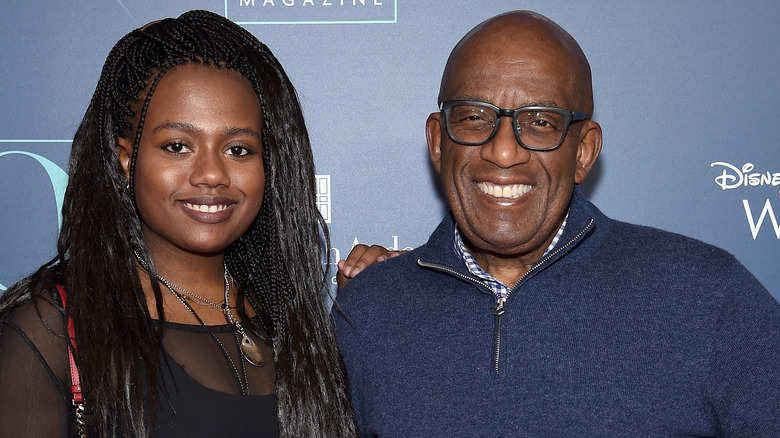 Dimitrios Kambouris/Getty Images
The journey into parenthood is not always easy, but it can be incredibly rewarding. Many parents also discover their hearts grow with the birth of their children, and they can feel love in a completely new way. Al Roker is a father to three children: his firstborn, Courtney, who he shares with his ex-wife, Alice Bell, and two more children with his second wife, Deborah Roberts, daughter Leila and son Nick.
Fatherhood has been an incredible experience for Roker, but as beautiful as the love he has for his children is, it can also be terrifying. He reflected on this in 2023, telling Today.com, "These three people, or however many you have, are your hearts beating outside your body, and so you're constantly worried for them. It's the old adage, 'little kids, little problems; bigger kids, bigger problems.'" Some parents believe that as their children get older, there is less to worry about. Still, Roker feels the opposite as he told the outlet that you relinquish control with older children, which can make you feel even more anxious about their well-being and decision-making.