Happy Days' Henry Winkler Almost Landed John Travolta's Role In Grease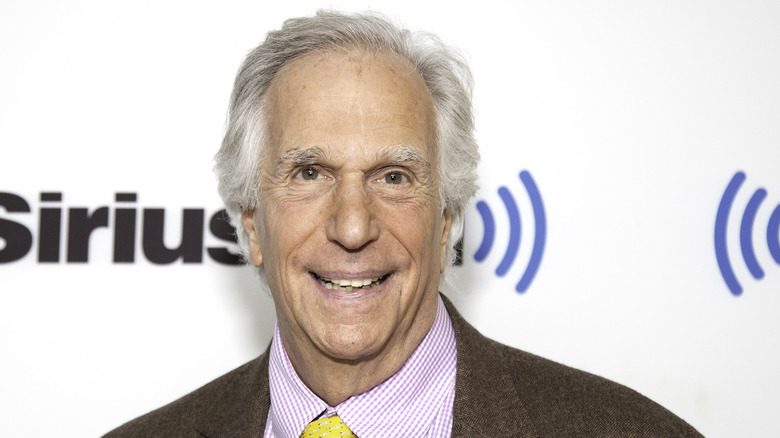 Santiago Felipe/Getty Images
Leather jacket, slicked back hair, cock-eyed grin, a too-cool attitude — as far as classic greasers go, it's hard to differentiate between The Fonz from "Happy Days" and Danny Zuko from "Grease" (besides the fact that one infamously jumped over a shark on water skis and the other did not, of course). But for one brief moment in Hollywood history, actor Henry Winkler could have played both heartbreakers.
That is, as he put it in an interview with CNN, if he had just kept his mouth shut. Indeed, Winkler's iconic role on "Happy Days" came at a time when pop culture was wild about the apple pie Americana of the late '50s. The show that made The Fonz famous ran for a decade, from 1974 to 1984, and the classic movie musical "Grease" was released around the same time, in 1978. 
So, it's not hard to imagine The Fonz playing the role of head T-bird too. But as history would have it, that summer lovin' wasn't Winkler's to enjoy.
Winkler turned down the role out of fear of being typecast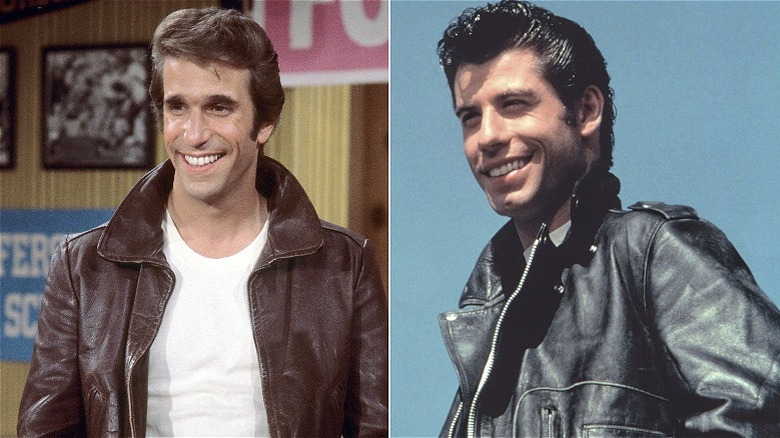 Sunset Boulevard/Getty & Silver Screen Collection/Getty Images
Henry Winkler spoke to CNN's Chris Wallace in November 2022, describing how he let the greased lightning opportunity slip through his fingers. Despite his success as The Fonz, the grandiosity of his thumb-wagging character proved to be more of a headache than the actor expected. Winkler was understandably worried he wouldn't be able to find a role that matched the success of "Happy Days." 
When he was offered the part of Danny Zuko ahead of John Travolta, Winkler turned it down out of fear of being typecast as a stereotypical greaser. He quipped, "I only realized afterward ... it has already happened. I'm already typecast. I should've just shut up and had a really good time making that movie. Now I go home, I say no, I have a Diet Coke. John Travolta goes home ... and buys a plane." 
Of course, the part ultimately went to the blue-eyed, dimple-chinned Travolta, propelling him into A-list fame with his beloved co-star, Olivia Newton-John. Alas, hindsight is always 20/20 — after Wallace asked Winkler if he felt like a fool for turning the role down, Winkler quickly replied that he did.
Turning down Grease could've been a blessing in disguise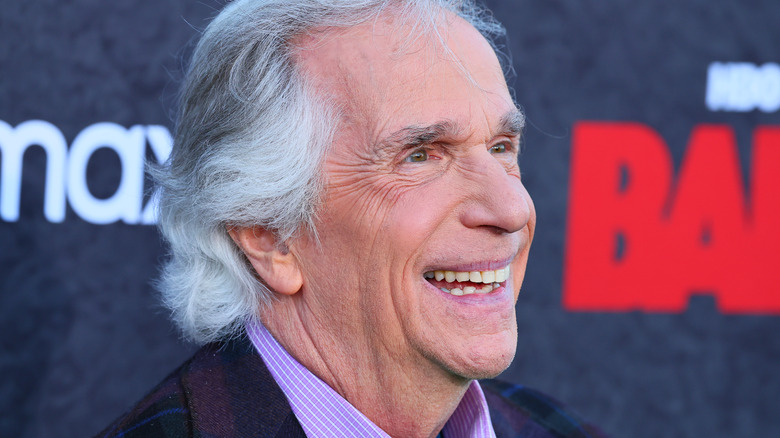 Leon Bennett/Getty Images
Nevertheless, Henry Winkler went on to enjoy a hugely successful career without starring in "Grease." As he struggled to shake off his reputation as The Fonz, Winkler turned to directing on TV series like "Joanie Loves Chachi" and "CBS Schoolbreak Special." He returned to performing in the '90s, taking on roles in cult classics like "Scream" and "The Waterboy." 
Since then, Winkler has continued to act in film and TV, including recurring roles in series like "Parks and Recreation" and "Arrested Development" and a leading part in Bill Hader's hit dark comedy "Barry." While the actor might have been typecast in his younger years, the acting range he boasts now seems evidence of him finally ditching his days as The Fonz. 
And who knows, if Winkler had accepted the role of Danny Zuko, the classic musical might not have become what it is today. Olivia Newton-John's enduring friendship with John Travolta was palpable on screen, their irresistible chemistry giving "Grease" its signature magic. Ultimately, it seems all's well that ends well, and that deserves a big, resounding, "Aaaay!"