Days Of Our Lives Tortured Triangles: Jennifer, Jack, And Eve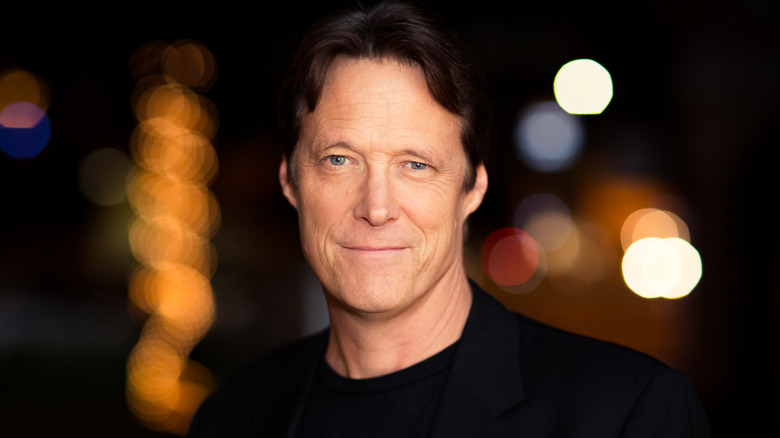 Greg Doherty/Getty Images
Love triangles are a huge part of any soap opera, and that is especially true for "Days of Our Lives." Throughout the years, fans have watched some epic and heartbreaking love triangles unfold in Salem, and nearly every character has been a part of one. However, Jack Deveraux (Matthew Ashford) has been in several throughout the years. When Jack first came to Salem, he fell hard for Kayla Brady (Mary Beth Evans), whom he married. However, Kayla was in love with Jack's brother, Steve Johnson (Stephen Nichols). The situation turned dark and ended with assault. However, they all moved on, and Jack went on to find himself falling in love with Jennifer Horton (Melissa Reeves/Cady McClain). Jack and Jennifer have had a rollercoaster relationship over the years, which has included addiction issues, child loss, infidelity, medical emergencies, and presumed death.
Jack and Jennifer have also been involved in love triangles together, like when Jennifer married Frankie Brady when Jack was presumed dead or when she fell in love with Dr. Daniel Jonas before ultimately reconciling with Jack. However, one of the couple's most famous love triangles included one of Jennifer's old enemies, Eve Donovan (Charlotte Ross/Kassie DePaiva). Jennifer and Eve are no strangers to love triangles, as they both once battled over Frankie. However, they also went toe-to-toe for Jack's affection as well.
Jack married Eve after Jennifer pushed him away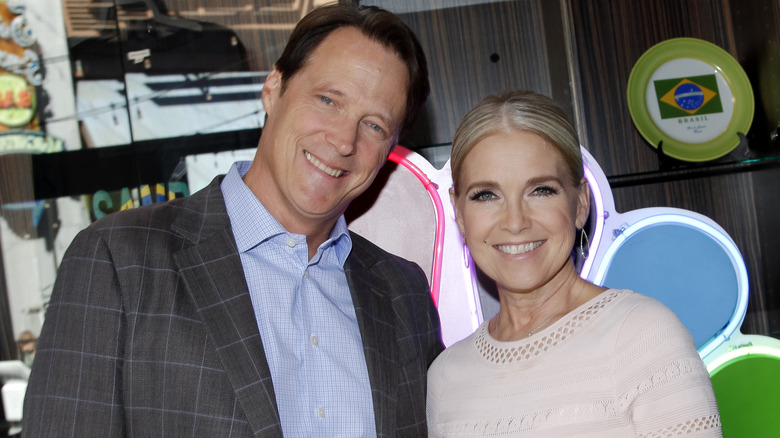 Tibrina Hobson/Getty Images
Jack Deveraux and Jennifer Horton have an incredible love story. The couple met while working for Salem's local newspaper, and they had an instant connection. However, their relationship wasn't always easy. At one point, Jennifer opted to help out her old friend Carly Manning by posing as her during a marriage to Lawrence Alamain (Michael Sabatino). However, Jen quickly realized it was a mistake when Lawrence assaulted her. Jack eventually rescued Jennifer from the situation, but she was traumatized by the ordeal. When the couple returned to Salem together, Jennifer accepted Jack's marriage proposal. However, the pair didn't make it down the aisle as Jennifer's trauma got the better of her, and she pushed Jack away.
Believing that Jen wanted nothing more to do with him, Jack turned his focus on the newspaper, which was suffering financially. Knowing that he needed to do something drastic to save the paper, he married Eve Donovan in order to get his hands on the fortune that her former love Nick Corelli had left to her. Eventually, Jennifer realized that she wanted to be with Jack, and he had his marriage to Eve annulled. Jack and Jennifer tied the knot and went on to welcome two children together, Abigail and JJ. However, that wasn't the last time Eve would come between the couple.
Eve brought Jack back to Salem after his presumed death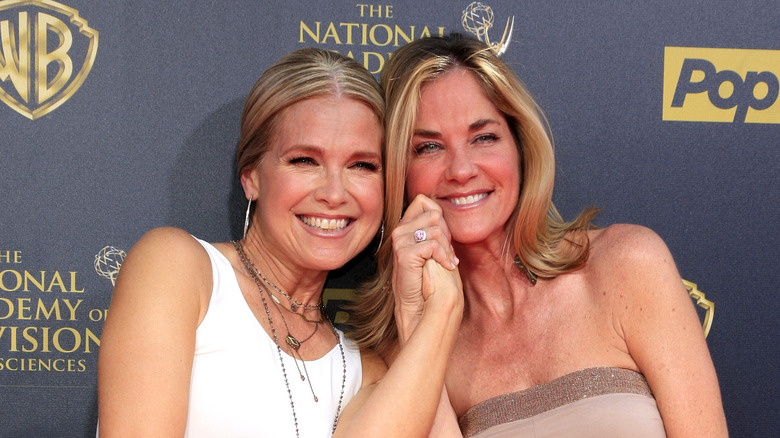 Joe Seer/Shutterstock
Several years after her marriage to Jack Deveraux, Eve Donovan made her way back to Salem. This time she wasn't alone. Eve shockingly showed up on New Year's Eve with Jack, who had been presumed dead for years, on her arm. The couple made quite a splash, and Jennifer Horton was stunned to see Jack alive and well. It was revealed that Dr. Rolf had resurrected Jack and that he had no memories of his former life with Jennifer. Jack appeared to be loyal to Eve, who helped him scheme to become the next mayor of Salem. He even appointed her the chief of police. However, their odd romance didn't last long as Jennifer continued to try to help Jack get his memory back.
After Jen did everything she could to help him regain his memories, Jack's life in Salem came flooding back to him. He remembered Jennifer, their children, and the rest of his friends and family. Of course, Jack ended his twisted relationship with Eve and returned to the arms of his loving wife. Eve was furious to lose another man to Jennifer and eventually went on to have a relationship with Brady Black (Eric Martsolf) before leaving Salem yet again.
Despite Eve's interference in their lives, Jack and Jennifer have always found their way back to each other.