All The Times The Bold And The Beautiful's Liam Cheated On Hope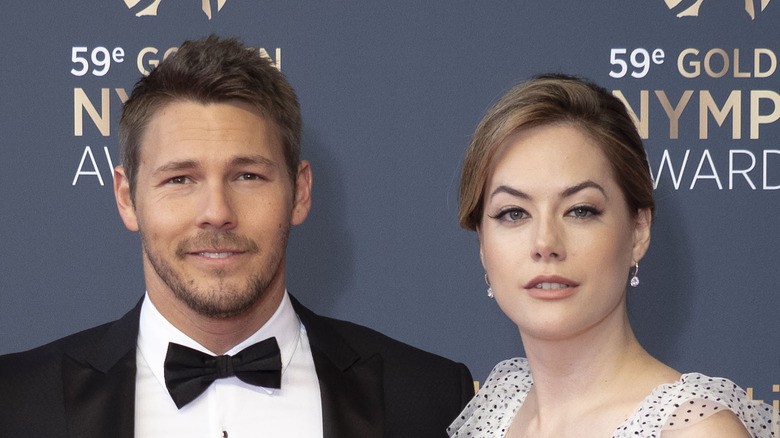 Arnold Jerocki/Getty Images
All of Liam Spencer's (Scott Clifton) fears were realized in July 2023 during a trip to Rome, Italy, on "The Bold and the Beautiful." For months, he was adamant that his wife, Hope Logan (Annika Noelle), and her colleague Thomas Forrester (Matthew Atkinson) were spending too much time together, but his concerns were played off. Hope was adamant there was nothing to worry about between her and Thomas, but she gave in to her darkest desires in Italy. Hope and Thomas shared a passionate kiss, and Liam was there to witness the entire thing.
While Liam's concerns were indeed valid, this is the first time Hope has strayed in their marriage. Of all the years Liam and Hope have shared, she's been rather innocent and protective of their vows. Liam, on the other hand, cannot say the same. With an extensive track record of infidelity, he doesn't have much of an argument.
Liam is the king of not only waffling between two women but also sampling the romantic delights of others he chooses. His outrage toward Hope is downright comical with his own sordid past of stepping out on his marriage. In fact, very early in their relationship in 2010, Liam kissed a different blonde, Amber Moore (Adrienne Franz), setting the tone for the next decade. After Amber, Liam cheated on Hope, knowingly or not, with several women in her orbit.
Amber was a lie, but Steffy was not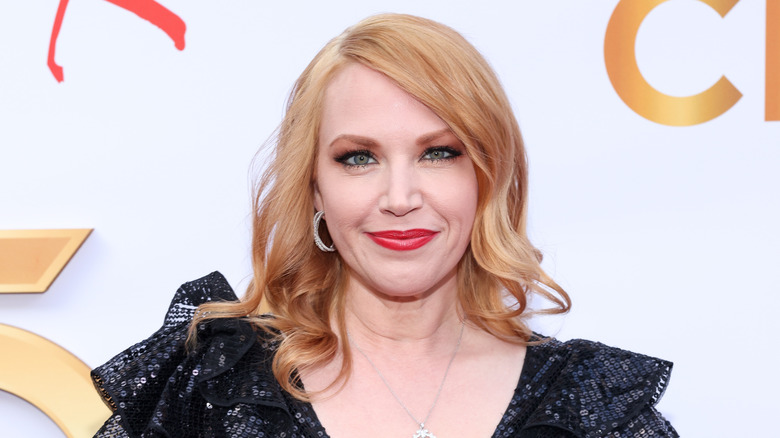 Victoria Sirakova/Getty Images
Amber Moore was always a troublemaker when she was on the canvas. Whether "The Bold and the Beautiful" or "The Young and the Restless," she knows how to stir the pot and create controversy. Technically, Liam Spencer never explicitly cheated on Hope with Amber, but for a great deal of time, he was made to believe that he did. When Liam hit his head and suffered some memory loss, Amber let everyone believe that she and Liam slept together and that he was the father of her baby. This created a whirlwind of problems between Liam and Hope Logan, but once it was proven the baby belonged to someone else, they rebounded. 
However, the most consistent thorn in the side of Hope and Liam's relationship was, is, and always will be Steffy Forrester (Jacqueline MacInnes Wood). Steffy has been omnipresent throughout their romance, and she's made several attempts at a life with Liam, and they even share a daughter. After Hope refused to become intimate with Liam before they were married, Steffy was the perfect shoulder for him to cry on. She was more than willing to comfort him by getting physical, signifying the first of several times Liam would cheat with her during a crisis of faith with Hope. 
Eventually, one kiss led to a full-blown sexual relationship and an engagement between Steffy and Liam, but that wouldn't be the end for any of them. Instead, the three be interconnected for many years to come.
Liam cheated with Steffy again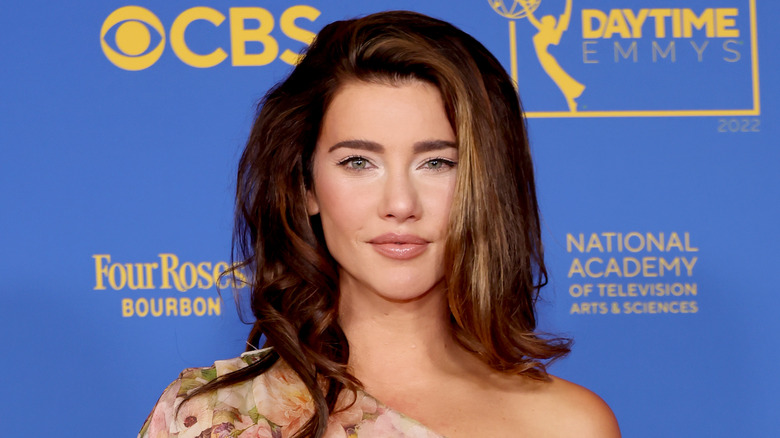 Amy Sussman/Getty Images
Steffy Forrester wasn't one to give up her pursuit of Liam Spencer. Steffy saw Liam and Hope Logan's relationship as an obstacle she had to work through, not something sacred and untouchable. Steffy of "The Bold and the Beautiful" past was far less mature than she is now as co-CEO of Forrester Creations.
Whenever Liam and Hope hit any rough patch in their marriage, he wasted no time running to Steffy, leading to a never-ending back-and-forth. Even though this was what Steffy wanted, Liam was not innocent. He knew what he was doing. No matter what mistakes he or the woman he was with made in their relationship, he always had someone to fall back on.
Things were going exceptionally well for the newly-married Liam and Hope in 2012 until he locked lips with his former flame, Steffy, again. This time, it was impossible to keep it a secret because the entire encounter was recorded, which Hope saw. It almost spelled the end for the two, but fate kept bringing them all back together. Steffy would be a recurring issue again in the future, but her cousin Ivy Forrester (Ashleigh Brewer) was next in line.
Liam had an emotional affair with Ivy Forrester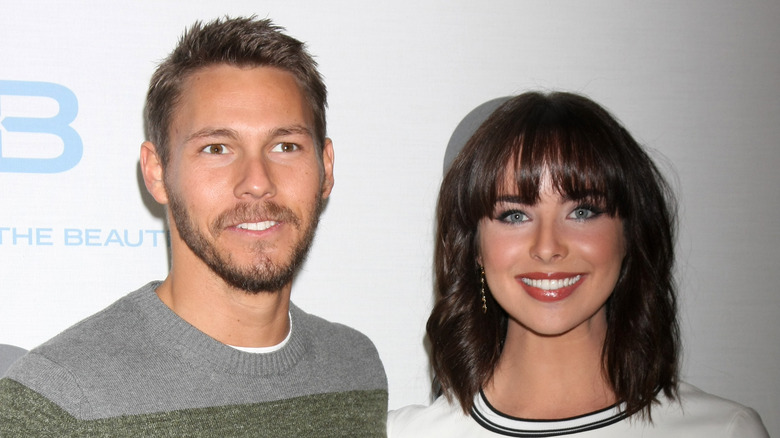 Kathy Hutchins/Shutterstock
Ivy Forrester's time on "The Bold and the Beautiful" was short-lived, but she managed to insert herself into the lives of Liam Spencer and his brother, Wyatt Spencer (Darin Brooks), while she was there. Most of Liam's indiscretions when he was with Hope were physical, but with Ivy, it was more of an emotional cheating. In 2014, Liam was hopeful about a genuine future with Hope, and he wanted to solidify this by marrying her — again. Sadly for Liam, Ivy — with the help of Wyatt's mom Quinn Fuller (Rena Sofer) — had plans to sabotage it.
While in France on a business trip, Hope and Liam made plans to meet at the Eiffel Tower so they could get married. However, Quinn wanted Hope to be with Wyatt, so she pushed Ivy into the Seine, knowing that Liam couldn't help himself from being the white knight and would jump in to save her. However, by saving Ivy from danger, he never showed up to meet Hope, leaving her crushed and once again questioning his priorities.
Hope couldn't believe that again Liam chose another woman's needs instead of being there for her. It was Steffy all over again, and Liam's brother, Wyatt, took advantage of the situation to grow closer to Hope, eventually marrying her. This wasn't the end for Hope and Liam, though, nor their cursed love triangle with Steffy.
Liam and Steffy created a paternity crisis
Aside from Steffy Forrester, her brother Thomas Forrester is one of the biggest threats to Liam Spencer and Hope Logan's relationship. For a time, Thomas had an unhealthy obsession with Hope that reached a fever pitch, and he was willing to go to extremes to claim her as his own. He stopped to the lowest of lows by not telling Hope and Liam that their baby girl, who they believed to have died, was actually alive.
In early 2020, Thomas got Steffy caught in his tangled web of secrets and lies, using her feelings for Liam to his own advantage. Thomas tricked Steffy into kissing Liam at the exact moment Hope would be watching, obviously devastating her and causing yet another wedge in their relationship. Unfortunately, the couple experienced an even worse cheating scandal down the road.
After Steffy met Dr. John "Finn" Finnegan (Tanner Novlan), Liam made his concerns quite clear about her choosing to date him, causing a lot of tension. Sadly for Hope and Finn, Liam and Steffy slept together one night, leading to the possibility of Liam fathering her unborn child. Thankfully for everyone involved, Finn was eventually proven to be the dad after the truth about their tryst was revealed. It looked as if everyone was willing to put the cheating aside, but thanks to Hope and Thomas's tonsil hockey in Rome, Liam strayed again.
Liam kissed Steffy after Hope kissed Thomas
In 2023, it appeared as if Thomas Forrester was a nonissue in Liam Spencer and Hope Logan's marriage. He was rehired at Forrester Creations after being let go by his father and sister due to his manipulations. Being back on the design team meant he'd be spending a considerable amount of time with Hope. It was natural for Liam to be concerned about this, but Hope constantly assured him that there was nothing to worry about and Thomas had changed his ways. However, unbeknownst to Liam, Hope was having a crisis of conscience. She didn't want to be like her mother, Brooke Logan (Katherine Kelly Lang), who had an extensive history of infidelity, but her feelings for Thomas kept growing, and the idea of being physical with him grew too loud to ignore. 
Liam decided to make the trek to Rome, Italy, while Hope and Thomas were there on business, and he got a lot more than he bargained for. Out in the open, with no care to who might see, Hope made the first move, passionately kissing Thomas. Liam was devasted, and he did the one thing he knew best: He turned to Steffy. 
After explaining what he witnessed, Liam, still distraught, kissed Steffy, leaving her confused and his own life in shambles. It remains to be seen if Hope and Liam's marriage can withstand this latest obstacle, but the pattern is proven — no matter the circumstances, Liam Spencer will cheat.