Why Martin Henderson Is Excited For The Future Of Virgin River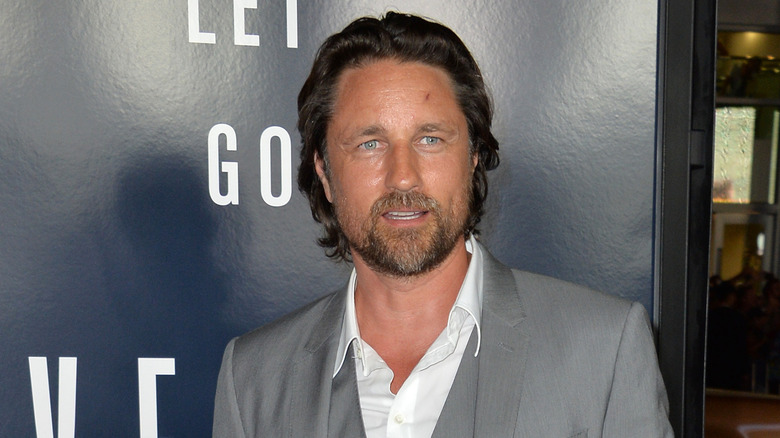 Jaguar PS/Shutterstock
When it comes to Netflix shows, we all have our favorites. Some may love the intrigue of darker shows like "You" or "The Haunting of Hill House," or the drama that comes along with a series such as "The Crown" and "House of Cards." Others might like "Stranger Things," while some prefer more wholesome entertainment such as "Virgin River." The latter series follows the lives of citizens in the quiet, close-knit town of Virgin River, where Mel Monroe (Alexandra Breckenridge) and Jack Sheridan (Martin Henderson) are entangled in a sweet, yet dramatic love story.
The series has become a huge hit among viewers, many of who consider it a "comfort" show due to the large ensemble cast, gorgeous scenery, and the sweet storylines that play out alongside some of the heavier scenarios, per Collider. Each season, "Virgin River" seems to get more popular with fans who become more and more invested in the characters with each new episode. Furthermore, Henderson has teased fans with his high expectations for future seasons of the show. Lucky for fans, Henderson says that the show is only getting better and that he couldn't be more excited for the future of the series.
Martin Henderson says Virgin River exceeded expectations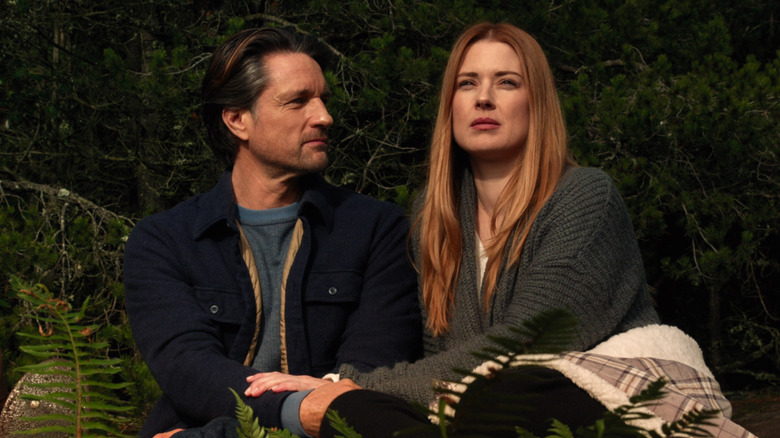 Netflix
During an interview with Glamour, Martin Henderson revealed that he is excited for fans to see more "Virgin River," as the show has been renewed through Season 6 already. "I'm excited to keep making it. We'll see how long, but that's good to hear," the actor said of the renewal. "We're really shocked that it's done this well. We've all worked hard, but I really feel like it's exceeded the expectations. I don't know what the ultimate conclusion of this show would be, whether it's marriage or I don't know. I don't know what ideas they have or how long they would stretch that out for, but still, there'll be someone's wedding."
In addition to his excitement for the future of the show, Henderson has also revealed how much he enjoys portraying the character of Jack Sheridan. During a discussion with Intervieweros, the actor opened up about adding depth to the character and showing off Jack's darker side in order to keep the show from playing out like a Hallmark movie. As fans know, Jack has some issues with PTSD due to his time in the military, as well as issues with his family and drinking. "I feel really blessed that I get to play a character that has that dimension to him," Henderson said.
Martin Henderson says Season 5 is the best yet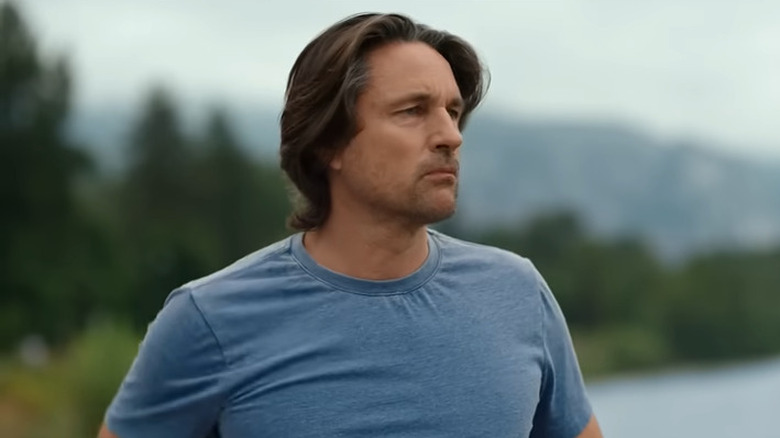 YouTube
"Virgin River" may have been renewed through Season 6 on Netflix, but in Martin Henderson's opinion, Season 5 is the best season yet. Season 4 of the series left fans with a huge cliffhanger for Jack, Mel, and Jack's pregnant ex-girlfriend Charmaine. In addition to the drama that is sure to follow after that big reveal, the season will also focus on the other big characters like Preacher, Lizzy, Doc, and Hope. The season will also feature a Christmas episode, which will likely have fans getting ready for the holiday season themselves with some wholesome Virgin River Christmas, per Whats On Netflix.
"Virgin River" showrunner Patrick Sean Smith has spoken out about the exciting new episodes as well. "We get into things that will be new and exciting, but still very much feel like the same show, but are definitely taking a more exciting approach to some of the stories," he told Glamour.
It seems that "Virgin River" fans have a lot to look forward to, and plenty more juicy storylines to unpack as the series continues to earn praise and new fans with each passing year.