What To Know About Robert De Niro's Girlfriend, Tiffany Chen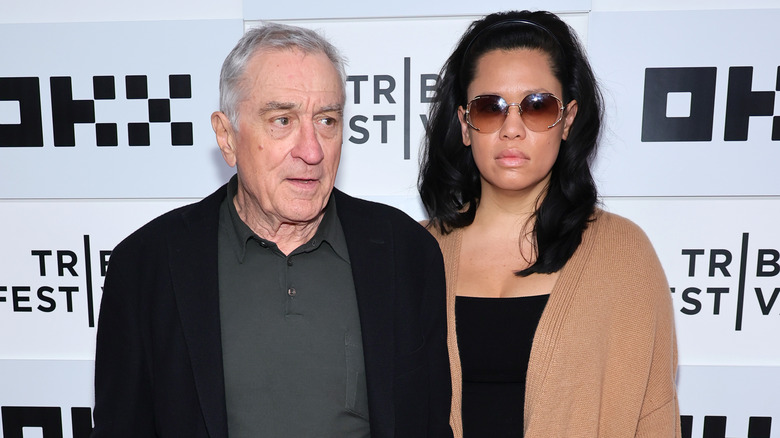 Theo Wargo/Getty Images
Robert De Niro is such an instantly recognizable name that you merely have to utter De Niro and everyone not only knows who you are talking about. However, while many know quite a bit about the "Good Fellas" actor, not much is known about his current girlfriend, fitness instructor Tiffany Chen. 
Although he's known as one of Hollywood's top actors, the two-time Academy Award winner is also a committed father. Married twice, the "Raging Bull" star is the father of seven children. In May 2023, De Niro announced that he had recently welcomed a new baby but didn't announce the mother. While doing an interview with ET Canada, the reporter was asking him about being a father and related that they knew he had six kids, when De Niro corrected them. "Seven, actually," he said. "I just had a baby."
The "Taxi Driver" actor has two children each from his marriages to Diahnne Abbott and Grace Hightower, and twin sons with his ex-girlfriend, Toukie Smith. His new baby with his Chen is baby number seven. 
Tiffany Chen had a geriatric pregnancy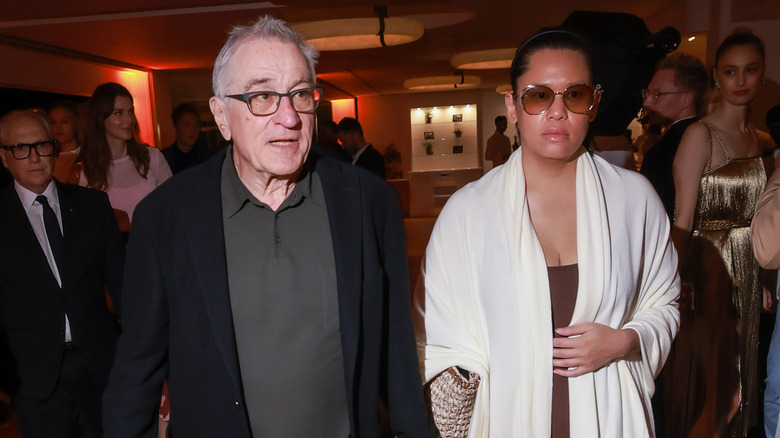 Arnold Jerocki/Getty Images
When Robert De Niro met Tiffany Chen in 2015, their friendship was purely professional and he was still married to his second wife, Grace Hightower. They met while filming "The Intern," in which Chen played a Tai Chi instructor who is trying to teach De Niro's character. It wasn't a big stretch since Chen is a certified martial arts instructor.
According to Parade, her biography states that she has always been interested in movement and dance, learning ballet, hula dance, swimming, and gymnastics as a child. Chen won three gold medals in regional Figure Skating Competitions as well as several awards in France, the United States, and Vietnam.
When Chen got pregnant at the age of 45, she experienced what is considered a geriatric pregnancy. A geriatric pregnancy is one that occurs at age 35 or older, which sometimes causes complications. Yet, with her deep connection to movement and health, what happened to her after she gave birth to her daughter, Gia, took her by surprise.
Chen had postpartum complications
After giving birth to her daughter, Tiffany Chen noticed an odd feeling in her face and she remembered experiencing pain behind her ear while in the hospital. "My face just felt weird. I didn't know what the feeling was that I was having," she said in a CBS interview with Gayle King.
After one week at home, her symptoms worsened. She said her face looked like it was "melting on itself," she couldn't eat and started slurring her words. "I was trying to eat. I went to put just a fork of food in my mouth, and everything came out. I couldn't eat. And then I was starting to slur," Chen recalled (via CBS News). She called her doctor who advised her to go to the hospital and as soon as she got there, it got worse yet again. "I lost all facial function the minute I got into the hospital," she explained.
Chen was diagnosed with Bell's Palsy, a neurological disorder that causes paralysis of facial muscles and can be brought on by pregnancy. Chen says De Niro was "very sweet" to her through her recovery, which included steroids and acupuncture.