How Robert De Niro Prepared For His Role In Raging Bull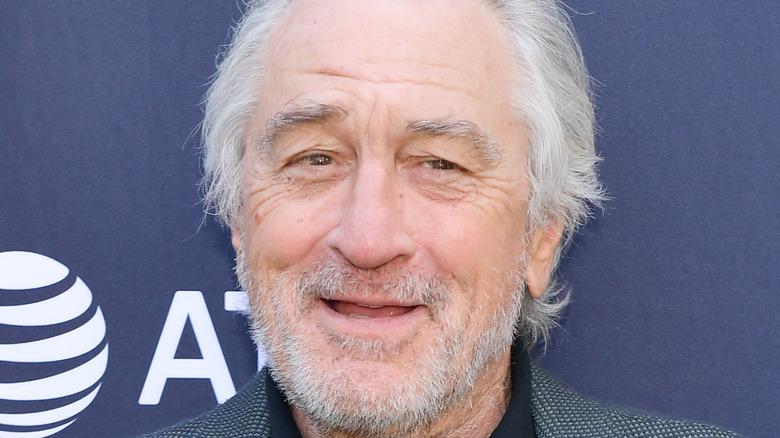 Matt Winkelmeyer/Getty Images
Robert De Niro's lengthy and lucrative partnership with Martin Scorsese has resulted in some of the most iconic films of all time from "Taxi Driver" all the way up to "The Irishman" (via IMDb). Clearly, these two working together results in movie magic. In fact, IndieWire went as far as calling their work "film's greatest collaboration," noting in a joint interview with the living legends and long-time friends that neither man can really pinpoint why their working relationship works as well as it does. De Niro shrugged, "It was always one film after another."
Scorsese, meanwhile, noted plainly, "Nothing was ever planned or stated." Elaborating further, he added, "Things just happened, and along the way we've found ourselves gravitating toward themes and emotions that have obsessed both of us, and toward characters that were really considered 'the least among us'." The legendary filmmaker described "The Irishman," which also reunited them with regular collaborators Al Pacino and Joe Pesci, as a "culminating point." "Raging Bull" came much earlier in the process, but it was no less of a commitment. 
Robert De Niro fully committed to playing Jake LaMotta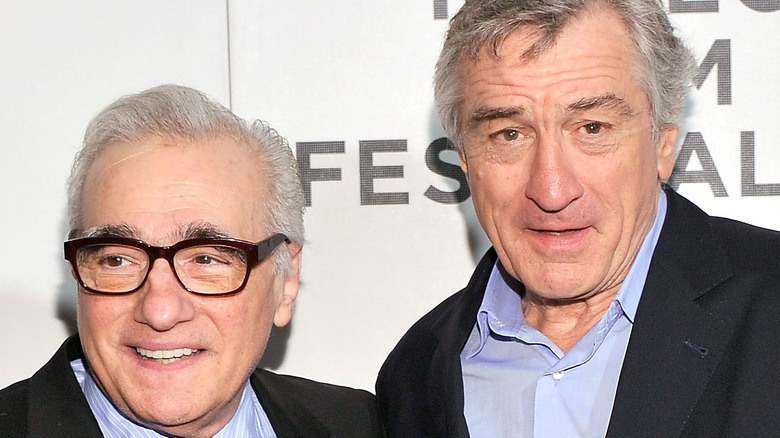 Stephen Lovekin/Getty Images
Robert De Niro has many iconic roles, but there's only one that required an incredibly tough physical transformation. During a roundtable chat for The Hollywood Reporter, the esteemed actor admitted that preparing to play boxer Jake LaMotta in 1980 biopic "Raging Bull" was his hardest role to date, "because of [putting on] the weight and all that." As De Niro recalled, he used to see the real LaMotta, past his prime, around New York City in the 1940s. He explained, "I thought the graphic difference of being out of shape and then being a young fighter really was interesting. I thought I'd like to see if I could gain that weight." 
As The Independent notes, the actor was already in his late 30s when he signed on to play the professional boxer and world middleweight champion. This role ultimately won De Niro his second Oscar, for Best Actor. Gaining weight was part and parcel of portraying the latter stages of LaMotta's life, but to play the boxer in his prime, De Niro trained hard (via Screen Rant). It took months of intense physical training to get the actor in shape, with De Niro even taking part in three actual boxing matches, emerging victorious at two of them. He reportedly did 1,000 rounds with LaMotta, too. The boxer even believed De Niro could've gone pro.