What We Know So Far About Virgin River Season 5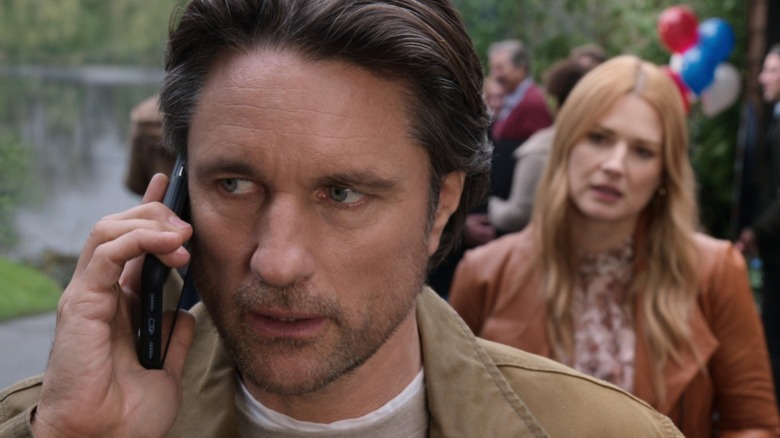 Netflix
"Virgin River" has become one of the most popular shows on Netflix. The series follows characters in a small town as they navigate life and often come together as a community to help one another. There are currently four seasons available on Netflix, so fans can catch up on all of the action before Season 5 is released in late 2023.
During the first four seasons of "Virgin River," fans watched Mel Monroe (Alexandra Breckenridge) leave her life behind in the big city to move to this small town and work with the only doctor. Mel was dealing with a lot of heartbreak and trauma in her life, and she was looking to escape it by slowing down. However, she didn't plan on meeting bar owner and well-respected former military man Jack Sheridan (Martin Henderson) and falling in love.
Season 4 ended on a huge cliffhanger involving Jack and his former girlfriend Charmaine, and after several episodes, there are so many unanswered questions and unresolved storylines that fans can't wait to see play out. Season 5 promises to be one of the best yet.
Virgin River Season 5 premieres in September 2023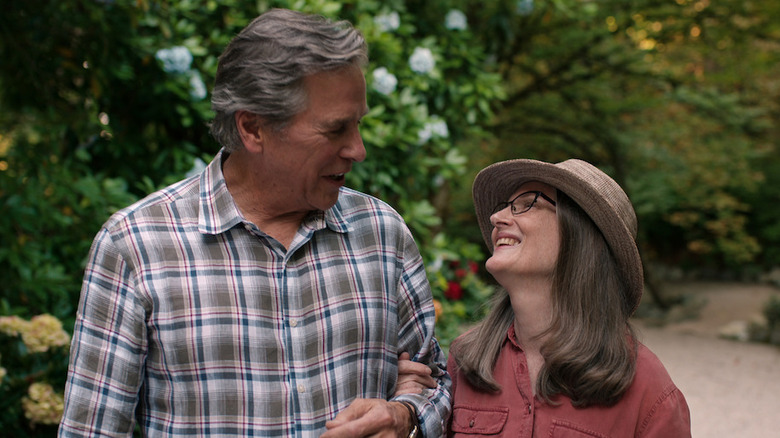 Netflix
After what seems likes forever, the wait is finally over. Netflix officially announced that "Virgin River" Season 5 will premiere on September 7, 2023. Although many viewers believed that the series would return for a summer premiere like Season 4, it seems that fall will be a better fit for the upcoming episodes. The show, which films in Vancouver, Canada, is usually filmed in the later part of the year when it's cold. However, star Alexandra Breckenridge says that the cast got to enjoy some warmer weather when they filmed Season 5.
"This season we have had the pleasure of starting earlier than we usually do. The weather has been absolutely amazing! I understand why people live in Vancouver now — it is absolutely stunning in the summertime," the actor told New Beauty. "We've been shooting in the winter the last four seasons, but now we started to spend more time there in the summer; I got to experience a little bit more of the sites and amazing things to do in the city. Typically, it was so cold and wet. The winters could be so brutal ... but now I'm like, 'Oh wow. I get it now. I get this town,'" she added.
What cast members are returning for Virgin River Season 5?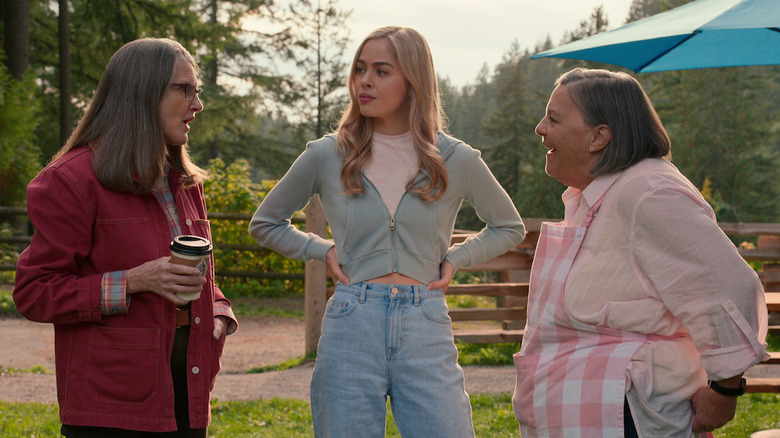 Netflix
One of the best things about "Virgin River" is the stellar cast. The show features an array of actors and great characters that are relatable and entertaining, and thankfully, it seems that most of the core cast will be back for Season 5.
According to Whats On Netflix, Alexandra Breckenridge and Martin Henderson will be back to reprise the lead roles of Mel and Jack. Of course, Tim Matheson will also return as the beloved Doctor Vernon Mullins, and Annette O'Toole will be back as Doc's wife and Virgin River mayor, Hope McCrea. Zibby Allen will also return as Jack's sassy sister, Brie, and Benjamin Hollingsworth will be back as Brie's bad boy boyfriend Dan Brady. Jack's right-hand man, John "Preacher" Middleton — played by Colin Lawrence — will return too.
Fans will also get to see Gwynyth Walsh (Jo Ellen), Sarah Dugdale (Lizzie), Jenny Cooper (Joey), Nicola Cavendish (Connie), Kai Bradbury (Denny), Teryl Rothery (Muriel), Steve Bacic (Vince), and many more return to the show for the newest set of episodes. Virgin River Season 5 has also added some new faces like Ava Anton, Kandyse McClure, Susan Hogan, and more. In addition, the series has a brand new showrunner, Patrick Sean Smith, who replaced Sue Tenney as the creative authority of the series.
Virgin River Season 5 will consist of 12 episodes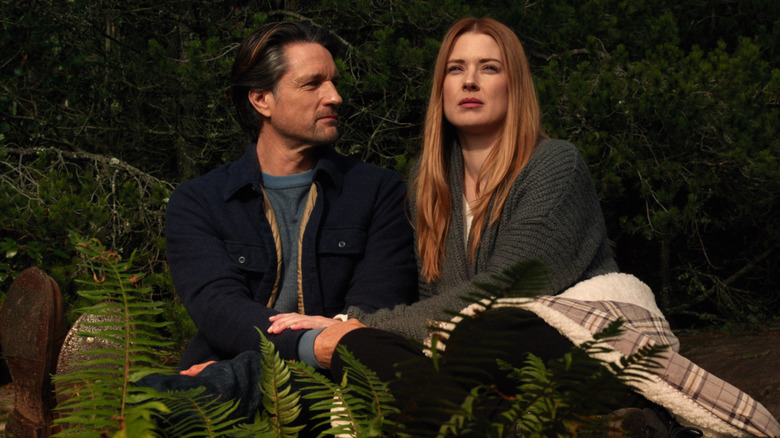 Netflix
In addition to the cast and the premiere date announcements, it has also been confirmed that Season 5 of "Virgin River" will consist of 12 episodes, much like Season 4. According to What To Watch, Alexandra Breckenridge revealed that 12-episode count during a live stream. The titles of the episodes have also been revealed.
"Songbird," "Calculated Risk," "Never Gonna Be the Same," "A Second Chance," "Angel's Peak," "Father Christmas," "The More the Merrier," "From the Ashes," "Full Moon," "Heroes Rise," "Labor Day," and "Trial by Fire," are said to be the newest episodes. From the titles, it appears that fans can expect to see a holiday-themed episode or two. These titles may hint at some huge plots for the season, including the possibility of Charmaine finally giving birth to her twins, more romance between Brie and Brady, and a possible fire storyline.
Actor Martin Henderson tells Glamour that fans can expect plenty of entertaining moments during Season 5. "A lot of stuff gets wrapped up, and then there's a whole bunch of new beginnings, new storylines," he said. "I can't give too much away. I know someone might move away. Someone might leave," he added.
The cast is very excited about Season 5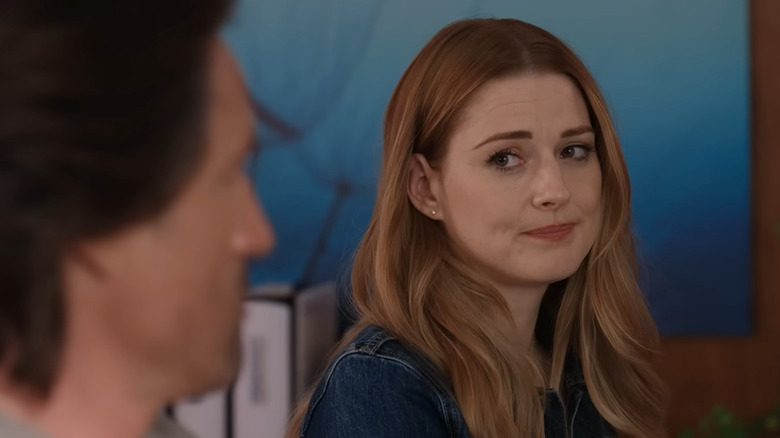 Netflix
There's a lot to look forward to when it comes to Season 5 of "Virgin River." Fans can't wait to see what happens to Preacher, how Hope and Doc will navigate their health issues, Lizzie and Denny explore their relationship, Jack deal with Charmaine's bombshell, and Mel and Jack's pregnancy. According to Alexandra Breckenridge, the season will get into some potent storylines.
"I think this season has started out well and we're getting into a few episodes soon that are pretty heavy. They're really intense and I think that they're some of the best episodes we've ever done," Breckenridge told New Beauty. "I never say that either! I think that there's a high sense of drama that starts to come up this season that it's going to leave people on the edge of their seats. At least, I hope. I'm excited to get into that."
Meanwhile, Breckenridge's co-star Martin Henderson agreed, telling Glamour that he believes "Virgin River" Season 5 is the best one yet. "Season five's great, by the way. It's the best season yet. I'm amazing in it," he told the outlet, also revealing how much he enjoys playing the role of Jack Sheridan on the hit series.
Virgin River has already been renewed for Season 6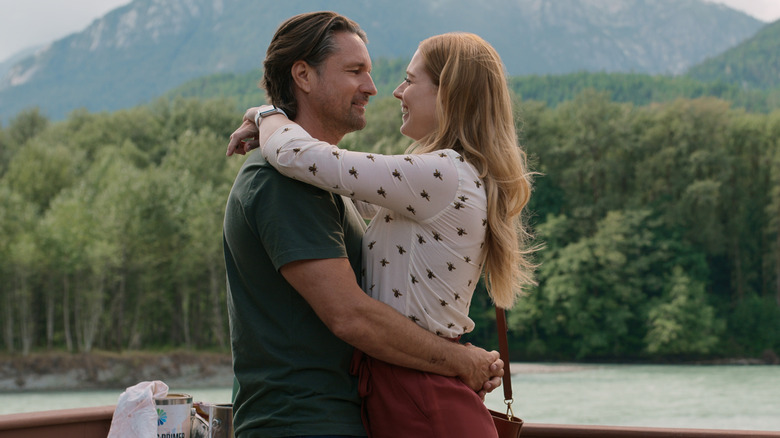 Netflix
Before "Virgin River" Season 5 even aired, the series was renewed for Season 6 at Netflix. When it comes to the future of the show, it's unclear how long the series may last. However, the streamer's Head Of Drama and Development, Jinny Howe, previously revealed that there is more story to tell when it comes to the beloved characters.
"I think we definitely see more longevity and growth with the show," she told Deadline. "As long as the audience asks for it and shows up — and I think we see with Season 4 that the fandom is very strong and growing in many places as well — it feels like based on what we're seeing with Season 4 and the anticipation for Season 5 that there is a lot more storytelling to offer us."
There have been few updates on "Virgin River" Season 6, and with the writer and actor strike, it's likely that fans won't hear too much about production until the strike is settled and the show's writers and actors are able to return to work, per The Pioneer Woman. Until then, fans will have to enjoy Season 5 when it debuts on Netflix in September.