Why Maria Shriver And Arnold Schwarzenegger Divorced After 25 Year Of Marriage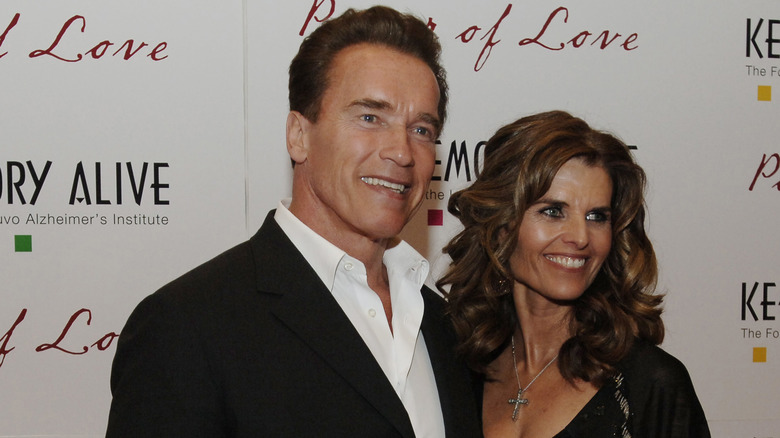 Denise Truscello/Getty Images
Maria Shriver and Arnold Schwarzenegger were a power couple for 25 years, but some things are not meant to last forever. The two filed for divorce in 2011 and finalized the process 10 years later when they finally agreed to split their $400 million fortune evenly. Their decision to go separate ways came after Schwarzenegger admitted to having a child with the family's housekeeper, Mildred Baena.
The bodybuilding legend met his wife at the Kennedy family tennis tournament in 1977. Back then, Shriver was an aspiring journalist. Schwarzenegger agreed to play tennis with her mother, Eunice Kennedy Shriver, as part of his efforts to gain media exposure. "Eunice came up to me and said, 'Oh, hi, it's so good to have you here. By the way, this is my daughter, Maria Shriver," confessed "The Terminator" star in the Netflix doc "Arnold" (via Insider). The two started dating and got married in 1986, welcoming four children together over the years.
Sadly, their relationship ended following a series of events, including Schwarzenegger's extramarital affair. The seven-time Mr. Olympia winner admitted his fault and acknowledged that everyone suffered because of his actions. "I think that I have caused enough pain for my family because of my f*** up. Everyone had to suffer. Maria had to suffer. The kids had to suffer. Joseph. His mother. Everyone," he said in the "Arnold" docuseries (via People). However, the reason behind their split was a bit more complicated than meets the eye. 
'The Predator' star says it was his fault, but that might not be entirely true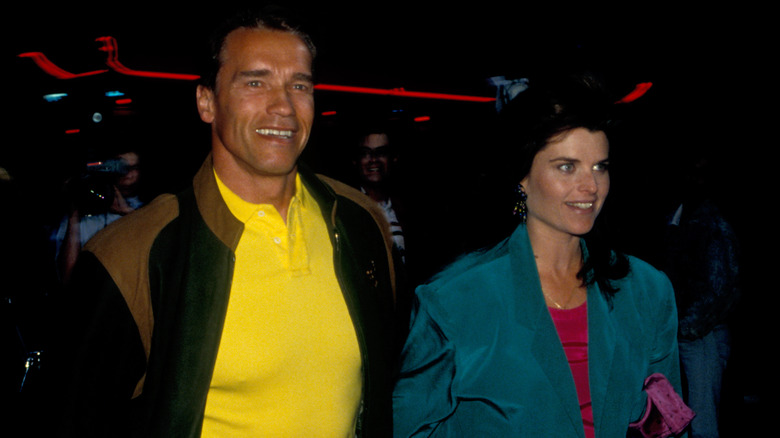 Bart Sherkow/Shutterstock
Arnold Schwarzenegger took the blame for the divorce, but his marriage was already on the rocks when he started the affair with Mildred Baena. The action superstar and his wife, Maria Shriver, went to couples' counseling weekly at some point in their marriage. During one session, Shriver told the therapist to ask if he was the father of Joseph Baena. "I thought my heart stopped, and then I told the truth," said Schwarzenegger in the Netflix docuseries (via People).
The bodybuilding legend admitted to having an affair in 1996, which he now sees as his "biggest failure," he confessed in an interview with Howard Stern. "Without any doubt. Not only failure, but you feel like, 'I'm to blame for it. It was me that screwed up.' And you can't point the finger at anyone else. So yeah, I was disappointed in it," he explained.
But, as it turns out, their marital problems were more complex than they admitted. First, Shriver had to put her career on hold following Schwarzenegger's decision to get into politics. Second, they had different political views, which may have fueled some conflict between them. Third, the former bodybuilder suspected Shriver of having an affair in 2006, long before his own affair came to light. "Maria likes to make it appear that she's the victim, but she's not," an anonymous source told Page Six.  
Arnold Schwarzenegger and his ex-wife have remained friends despite their messy divorce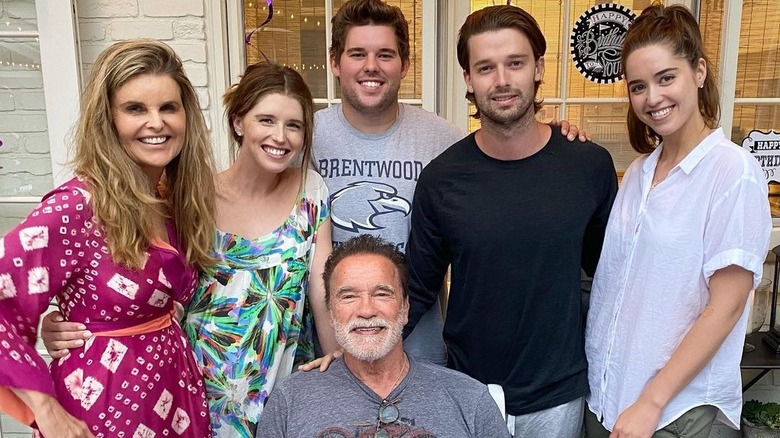 Maria Shriver and Arnold Schwarzenegger's divorce took more than a decade to finalize, but the two have remained friends. "Even though we had this drama, we did Easter together, Mother's Day together, the Christmases together, all birthdays — everything together," the FUBAR star told The Hollywood Reporter. He also confessed that he still loves his ex-wife and couldn't be happier about how she raised their four children.
Schwarzenegger is currently dating Heather Milligan, a physical therapist and former professional gymnast. The two have been together since 2013, and their relationship is stronger than ever. The "Austrian Oak" also has a close relationship with his son, Joseph Baena, who shares his passion for acting and bodybuilding. Over the years, they were spotted going together to the gym, having lunch, and attending public events.
Shriver was never the same after her divorce from the former Mr. Universe, but somehow she got back on her feet. In 2018, the 67-year-old journalist told Access Hollywood that she became kinder and less judgmental toward others following this experience. Today, she's a successful TV personality, activist, and book author. She also founded the Women's Alzheimer's Movement, a nonprofit organization, and launched several projects aimed at helping people with dementia and their families.