What The Most Memorable Winners From My Lottery Dream Home Are Doing Now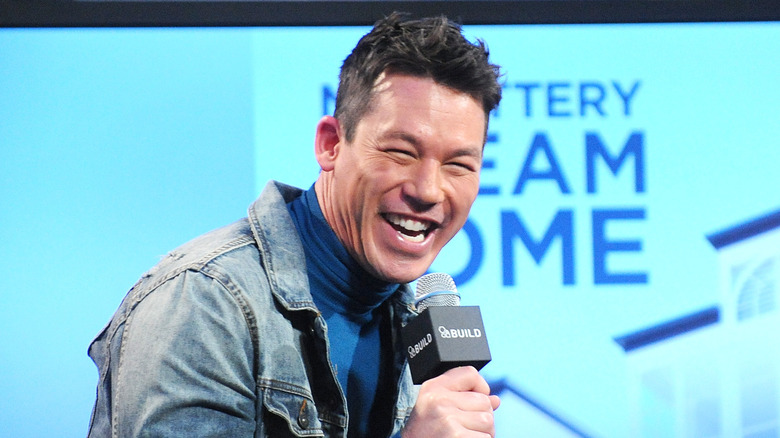 Desiree Navarro/Getty Images
Let's face it — most of us have dreamed about what we'd do if we won the lottery. Some of us would choose a life of travel, while others would spend their fortune on luxury cars and designer clothes. Whatever your dream may be, HGTV's "My Lottery Dream Home" focuses on the new houses that people buy after they win the lottery. Some of the guests on the show opt for sprawling mansions, while others choose to conserve their earnings and buy more affordable homes.
But what about daily life after winning the lottery? For some of the guests on "My Lottery Dream Home," mansions, trips, expensive cars, and other luxuries are part of their day-to-day. For others, winning the lottery didn't change their life at all — in fact, one of the winners we'll discuss even kept her server job! Though it would be tempting for anyone to turn into a big spender after winning the lottery, many of the individuals on "My Lottery Dream Home" stress the importance of maintaining a budget and being smart about how they spend their money. 
Timothy Schultz, who won the Powerball in 1999, said on YouTube, "It's very easy to spend money. ... Whether you have, like, $400,000 or $4 million or $400 million, you can spend that money so easily. I mean, it's fun to spend, but then it's gone." But isn't the point of winning the lottery ... spending the money? Whether you'd be a penny-pincher or a high roller with your lottery winnings, below, you can learn more about what the most memorable winners from "My Lottery Dream Home" are doing with their fortunes.
Rick and Lorie Knudsen
Rick and Lorie Knudsen are one of the most memorable "My Lottery Dream Home" winners for a couple of reasons. First, they won a massive $180 million jackpot in 2014; and second, they promptly bought a huge $26 million mansion in southern California with their winnings. This wasn't necessarily their plan. According to People, the couple hadn't intended to buy such a grandiose property. That's part of why Rick says he's looking to downsize. "I will not be looking to buy such an extravagant home this time around," Rick told People. "I am looking to purchase land and build a home and ranch half the size of what I have now. I will still be looking for a great view and to add more ranch animals — maybe a few horses and buffalo."
Another reason he's downsizing is to help his son, Ricky, who lives with him. Ricky has a congenital heart condition that can make everyday tasks, like walking up stairs, difficult. "We had an elevator installed to help him," Rick said. "However, he is quite stubborn and chooses to walk up and down the stairs grumbling all the way 'I can do it,' only using the elevator when absolutely necessary." 
Additionally, Rick plans to move to an area that's lower elevation than his current mountaintop compound, as lower elevation will also be easier for Ricky. Rick explained that moving to "a single-story home probably no higher than 4,000 feet" will "make a big difference in pressure and it should be an improvement for [Ricky]."
Pete and Danielle Blakeney
When Louisiana couple Pete and Danielle Blakeney won the lottery in 2015, they bought a vacation home in Alabama with their $1 million winnings. On the show, the couple discussed how they'd love to buy a beachfront property they could use for family vacations and as a rental property. The couple was already planning to buy a beach house before they won the lottery, but once they won, they knew it was the perfect time. 
Other than buying their beach house, this couple didn't seem to change most things about their lives. To this day, it appears Danielle still works as a physician, while Pete is a stay-at-home dad. 
But just because they didn't appear to do anything too extravagant with their winnings doesn't mean they aren't living the good life. Taking a look at Pete's Instagram – which is full of travel photos, cigars, and expensive wines — it looks like they're thoroughly enjoying their winnings.
Nick Rocco
In 2018, Nick Rocco walked into a Massachusetts Shell gas station, bought a scratch-off, and walked out a lottery winner. But this million-dollar winner focused less on luxury than some other guests on "My Lottery Dream Home." In a YouTube interview with Timothy Schultz, Nick shares that he spent his winnings in "about three months" — but not on the things you may expect. "I bought two family houses in a town nearby where I already owned one up there. So now I have three multi-families, and then I bought my single-family that I'm in now for the kids, myself, and fiancé."
His plan for the homes he purchased? Investment properties. "By buying these investment properties, I'm making $85,000 to $90,000 a year for the rest of my life," he said, adding that once 30 or so years pass and he pays off the houses, he'll be making $20,000 each month. Although his choice to invest in property is a smart long-term plan, Nick shares that there are some drawbacks. 
"You know, everyone's like, 'You won the lottery,' but yet at the same time, you look at the bank account, it doesn't show a lottery-winning bank account." Although Nick's lottery win took a more practical route, he's happy about the situation overall and recommends that others keep trying their luck, reminding us that you'll never have the chance to win if you don't buy a ticket.
Brian and Tuk Kutz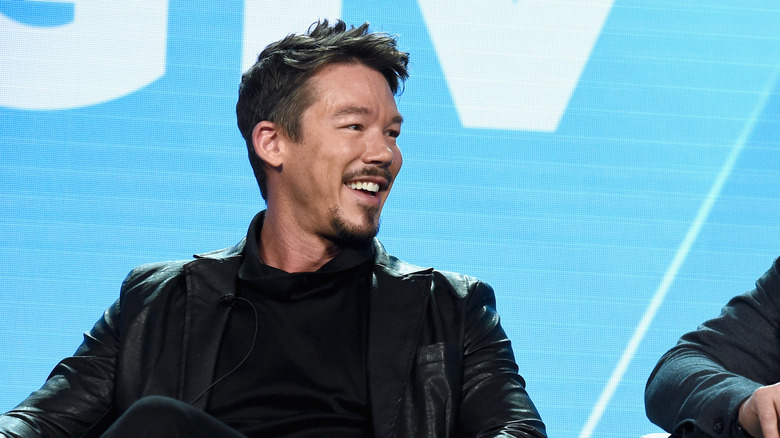 Amanda Edwards/Getty Images
Brian and Tuk Kutz were fans of "My Lottery Dream Home" but, like most people, never thought they'd have the chance to be on the show. Imagine the Coupeville, Washington, couple's surprise when Brian won $200,000 back in 2019 — and had their chance to be on "My Lottery Dream Home." 
The couple worked with host David Bromstad to find their perfect "forever home" and settled on a charming Victorian home with a nice view of the water and a bigger lot than their previous home. And while the couple were on the show primarily to find their dream home, they also had another motive: to showcase the beauty of Coupeville and Whidbey Island. 
"I wasn't there to be Joe Hollywood," Brian told the South Whidbey Record. "We really were just trying to get Coupeville on the map." We're guessing his plan to shed some light on the area worked, considering that, by the end of the episode, even David Bromstad was considering buying property in the picturesque area! These days, it appears the Kutzes are still living in the same house they bought on the show and enjoying the natural beauty of Whidbey Island.
Michael Buinicky
One could argue that anyone who wins the lottery has incredible luck, but it's safe to say Michael Buinicky is luckier than most. This is because the North Carolinian won the lottery two separate times — in the span of five weeks. In February 2018, he won $100,000 –- an impressive and life-changing number for many. But then, just over a month later, he hit it big again. 
"I got a Jumbo Bucks ticket from the vending machine," Buinicky told NC Education Lottery. "I've always liked that ticket. I started scratching and saw the '34' and '34.' I thought, 'Wait a minute. That's the top prize.' I put the ticket under the scanner and it said, 'Go to headquarters' and I knew I'd won." This time, he'd won $750,000.
With his winnings, he helped his family out, buying his daughter her first home and helping his son pay for grad school. Though he's kept his life pretty private, he did reveal that he plans to use his winnings on a fun personal project. "I've always wanted to restore a muscle car," Buinicky said. "I'm going to get a '66 Corvette and fix it up. I can see it now. It's going to be amazing." We wish him luck!
Nate and Dixie Waldrop
Nate Waldrop won the lottery in 2018 when he bought a fateful scratch-off –- one that ended up being worth $10 million. When he won the lottery, he was living in a rental with his then-fiancé, Dixie, and the two knew right off the bat they wanted to look for a home that was a bit bigger and that was situated on the water. 
Working with David Bromstad, the Florida couple toured some luxury homes in Orlando — David, an Orlando local himself, did a little house-hunting as well — until they settled on their perfect fit, which was a lakeside property with plenty of space indoors and out. "The choices were all amazing," Nate said on the show, reflecting on his experience, adding that they are ultimately "really excited" about the luxury home they ended up choosing. 
These days, it seems like Nate and Dixie are keeping their lives pretty private, but as far as we can see, they still live in the property they bought on the show. Some sources claim Nate and Dixie officially tied the knot in 2019, though this can't be confirmed. Additionally, it looks like Nate is a practicing real estate agent, per his Rate My Agent real estate profile. Overall, this couple is on the up and up.
William Polochak
In 2015, Jacksonville's William Polochak won $9 million from the Florida Lotto Jackpot. William chose to claim his winnings in a lump-sum payment, according to News 4 Jacksonville, which reduced his winnings down to $6,355,446.96. William was a practicing real estate agent when he hit the jackpot, which may make some wonder why he needed David's help in finding a place. On the show, William shared that he's had so much experience helping others find their dream home, but he thought David's expertise was just what he and his partner needed to find their dream home. And it appeared he was right, since, with David's help, the lucky Floridian settled on a spacious waterfront property near his family. After he and his partner moved in, William said on the show, "We're happy. We were in such a tight condo. We never realized how small it was until we actually got into this house." 
While William's big win and subsequent house-hunting adventure were memorable on their own, viewers of "My Lottery Dream Home" may also remember William for his immense generosity. On top of purchasing a place for himself and his partner, he bought his sister a new home on the show and made sure other family members were doing well, too.
These days, it looks like William is still a real estate agent in Jacksonville, and according to his LinkedIn, he owns his own realty company, Fair Realty, Inc. He also updates his Instagram on a regular basis, and from what we can see, he's living the good life, with plenty of travel pictures showing his latest adventures.
Joe and Rhonda Meath
In Season 1 of "My Lottery Dream Home," we see Minnesota couple Joe and Rhonda Meath work with David Bromstad to find their perfect home after winning a whopping $11.7 million. They settled on an expansive and rustic 38-acre property complete with a creek, barn, cottage, and plenty of wooded areas and wildlife. After buying their new home, Rhonda said on the show, "We have exactly what we wanted."
While some things changed for the Meaths after their win, other things stayed the same. According to The Lowdown, the couple bought a few exciting things before they bought their dream home, including a German shepherd puppy, a motor home, and new patio furniture. But they also have made some other lifestyle changes, including leaving big tips when they go out to eat and working with financial experts to manage their money. 
One thing that didn't change? Rhonda kept her serving job. "We're the same people — we just have a bigger house," she said. "We don't treat anybody differently. We still have the same core friends." Rhonda, who had been working since high school, didn't really need to keep her serving job for the money — according to the show, it was more about the socializing aspect. Talk about staying humble!
Marva Lawson and Nathan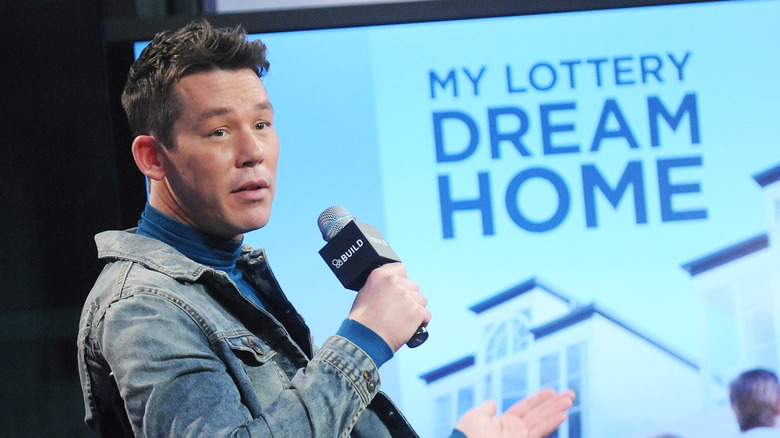 Desiree Navarro/Getty Images
When Ohioans Marva Lawson and her partner Nathan won $150,000 in 2021, they knew the money could go toward bringing their families together into one home. Nathan has three kids while Marva has four, meaning they were in search of a spacious home that could comfortably fit the whole family. 
On the show, we also learn that Marva and Nathan will be first-time homebuyers, which makes the situation all the more exciting. Though it wasn't easy finding a place that could fit all seven children, with David Bromstad's help, this couple found their perfect home in Akron, Ohio, with plenty of space for their large family. "We're really enjoying our property," Nathan shared on "My Lottery Dream Home," adding that the kids are happy to have their own space.
Marva and Nathan have kept things pretty low-key since they appeared on the show in 2022, but we're guessing they're still enjoying their upgraded space and enjoying their family time. Since their new home has a spacious backyard, the couple may eventually turn that space into a private oasis, since on their episode, Marva shares that she'd love to have a pool one day. With her luck, we're guessing she'll get that pool!