What We Know About Ethan Slater's Wife, Lilly Jay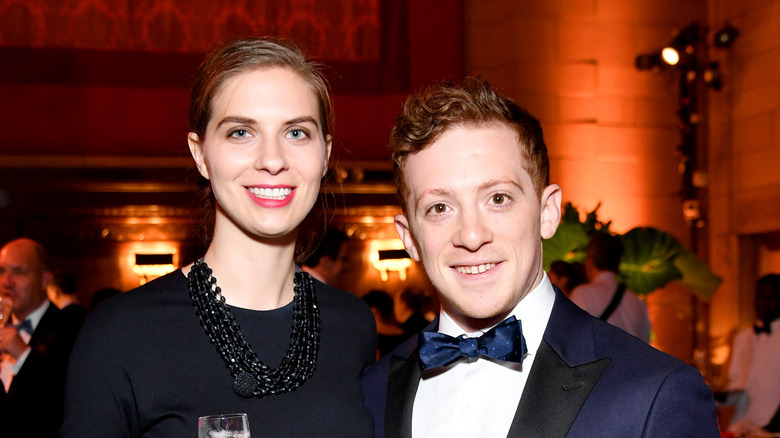 Mike Coppola/Getty Images
It's easy to get swept up in the private lives of the Hollywood elite. It's equally tempting to research current or past partners of said superstars because of their mysterious low profiles. Lilly Jay, the science-driven, anti-sexual-assault advocate wife of actor Ethan Slater, is one of those (possibly past) partners who spark curiosity among fans. One trait we know about Jay is her driven nature, seen in Jay's involvement in non-profits, online magazines, and psychiatry practices alike. 
Still, despite her impressive resume and success, Jay's relative quietness on social media leaves those wanting to empathize with her on a more personal level wanting. Fans are also growing more eager to hear her responses regarding the news of her ex, Ethan Slater, and his alleged new relationship with Ariana Grande. Grande, who recently underwent a complete evolution since splitting with husband Dalton Gomez, reportedly started dating Slater after the two met on the set of "Wicked." 
This is especially odd given that in November 2022, Slater publicly posted on Instagram about Jay, whom he described as his "best friend." They were celebrating four years of marriage at the time, and 10 years together as partners, which piques our interest further, especially as we learn more about who Jay is in her own right.
Lilly Jay's relationship with Ethan Slater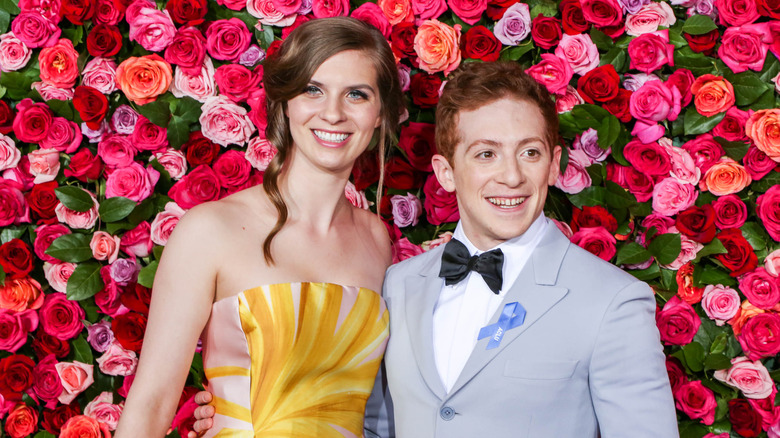 What we know about Lilly Jay regarding her sudden split from Ethan Slater is that she is "completely blindsided," according to a source who spoke to Page Six, which is valid considering it happened just two months after she received a sweet Mother's Day tribute from him: "Happy first Mother's Day to the most loving, caring, and wonderful mom and person in the world." 
Slater's Instagram has been private since the Ariana Grande rumors began circulating, which Jay has yet to comment on at the time of writing. Jay, meanwhile, doesn't have any active, public social media accounts, according to In Touch Weekly. Some might say this is a brutal way to cut ties with a long-term spouse, or that it's the worst way to break up with someone in general. 
This is especially true for Jay, who has a longstanding history with Slater since they were high-school sweethearts and became new parents in August 2022. Still, whether or not you agree with how their relationship supposedly ended, there is no denying how much of an effect the suddenness of the news had on Jay. "It's horrible," the Page Six insider continued. "She's a wreck."
Lilly Jay's life at a glance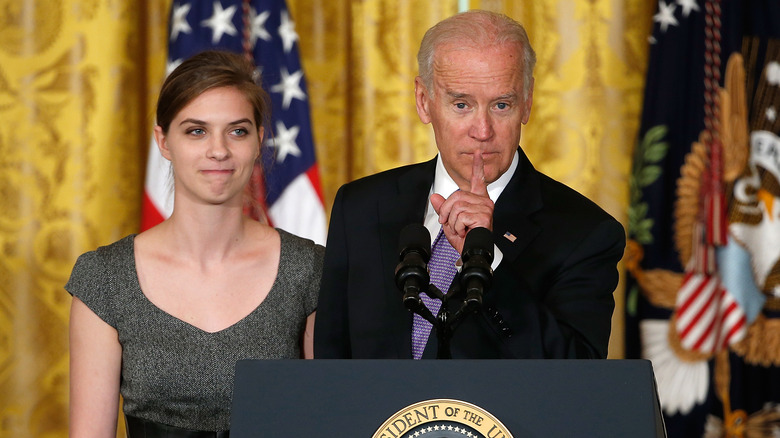 Win Mcnamee/Getty Images
Unlike her estranged husband, Lilly Jay is not a performer in any capacity. In fact, since 2017, she has been involved in the science field and currently works as a lab assistant. Jay has, however, proven to have some artistic chops, acting as a photography editor for Girls Leadership, an organization that celebrates women of all ages and provides workshops in emotional and professional development. 
Their goal is to inspire younger generations to pursue and provide access to careers in education, counseling, and non-profit work. Jay has also met several different presidents while advocating for better sexual assault education. In 2014, she even spoke at the White House about her own traumatic experience, which occurred during her freshman year at Amherst College. 
Her speech was part of the launch of an initiative called It's On Us, which provides training and encouragement for bystanders when they recognize warning signs of assault. Jay spoke candidly about her experience not just with the guests in attendance, but also with then-President Barack Obama, and Vice President Joe Biden, which she documented in an article for Bust in 2016. Suffice it to say, Jay is much more than Ethan Slater's (alleged) former wife.