We Finally Know When Netflix Plans To Release Season 5 Of Virgin River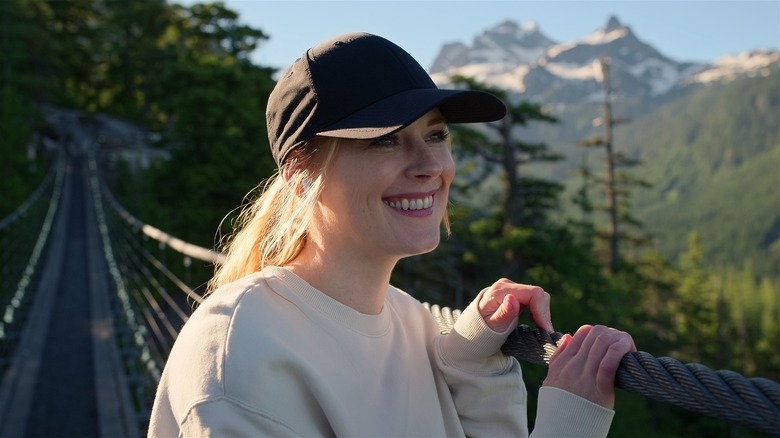 Netflix
It's hard to imagine a more picturesque time to return to the skyscraping redwoods and rustic mountain views of Virgin River than autumn, and Netflix seems to be in agreement. "Virgin River" fans, prepare to don your flannels and cozy up on the couch this fall because we finally know when the fifth season of this thrilling romance drama is set to air. 
Netflix Tudum announced the show's release date in July, stating that the next season will air the first ten episodes on Thursday, September 7. But since it wouldn't be "Virgin River" without a few jaw-dropping plot twists, prepare to wait for the finale. The final two episodes, the announcement reads, won't air until November 30 — but hey, at least they'll be holiday-themed. 
Start getting ready to return to this not-so-sleepy northern California town with Mel, Jack, Doc, Hope, and yes, even Charmaine. Indeed, there is a lot to cover in this next season.
The next season's happenings in Virgin River, California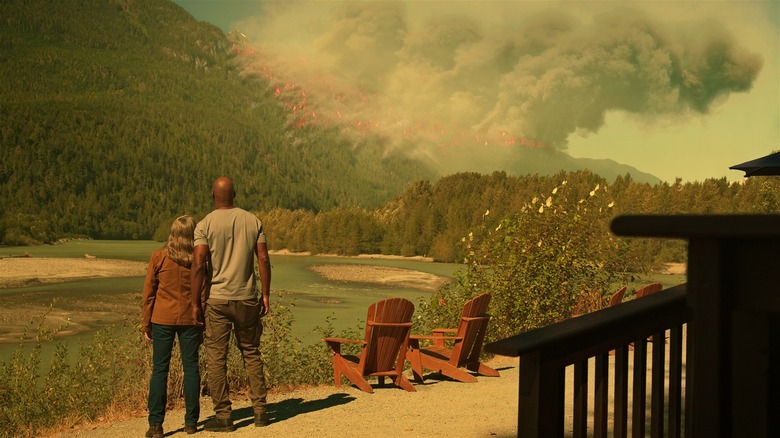 Netflix
Between the steamy romance, small-town drug lords, and ongoing "who's the father?" drama, there were plenty of storylines to wrap up at the end of Season 4. Tudum previewed a bit of the upcoming season, saying that "Virgin River" fans can expect to see blossoming and failing relationships, a trial, life-changing confrontations, and a life-threatening wildfire. (You can also check out our deep dive into what the show's episode titles can tell us about the plot of Season 5.) 
"What you can expect from Season 5 is a lot of answers to the questions you have been waiting for," Erin Cardillo, executive producer and writer, told Tudum. Richard Keith, another executive producer and writer on the show, agreed, adding that there will also be new faces you'll see on Season 5 of "Virgin River" that will spice up the storylines even further.
No matter what drama unfolds among the mountains and redwoods of Virgin River, one cliffhanger has already been solved. Per Tudum, "Virgin River" will be renewed for a sixth season on the streaming platform following the fifth season's wrap in late November.