Why Sister Wives Fans Are Upset Kody Brown Wants To Keep His TLC Show Alive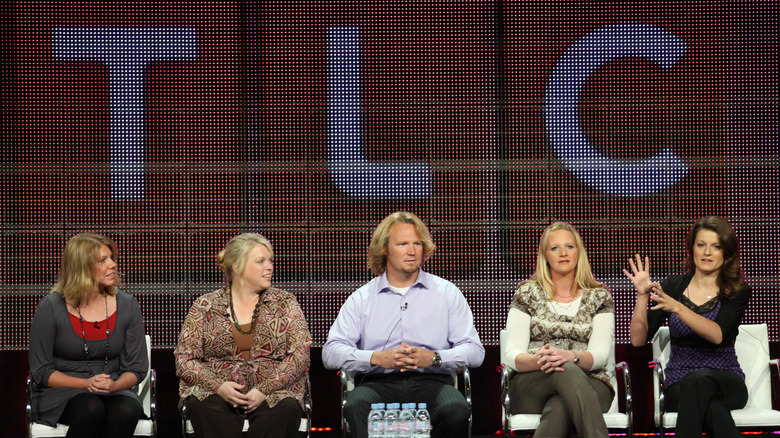 Frederick M. Brown/Getty Images
With the departure of three of his four wives, fans are left wondering why Kody Brown would even want to keep "Sister Wives" going. The show revolved around a polygamist family that consisted of one husband, four wives, and eighteen children. There have been interesting and engaging storylines over the years since its premiere in 2010. However, with so much of the family now gone and Kody's assertion that his remaining wife is being bullied online, some fans are annoyed that Kody wants to keep the show going.
Part of Kody's hostility toward his wives stemmed from the fact that he thought they weren't as welcoming or kind to his fourth wife, Robyn, as they should have been. Janelle and Christine maintained Kody spent most of his time with Robyn and her children and favored her. He said, "Meri, Janelle, and Christine have s*** talked me from the beginning of all of our marriages," per US Weekly, and shared that Robyn will defend him if anyone talks badly about him. 
Consequently, "Sister Wives" fans have also publicly spoken out on social media about their distaste for Robyn. Between losing three of his wives and being estranged from most of his children, Kody still fights to keep the show going, and that's what fans vehemently dislike.
Fans say Kody just wants the money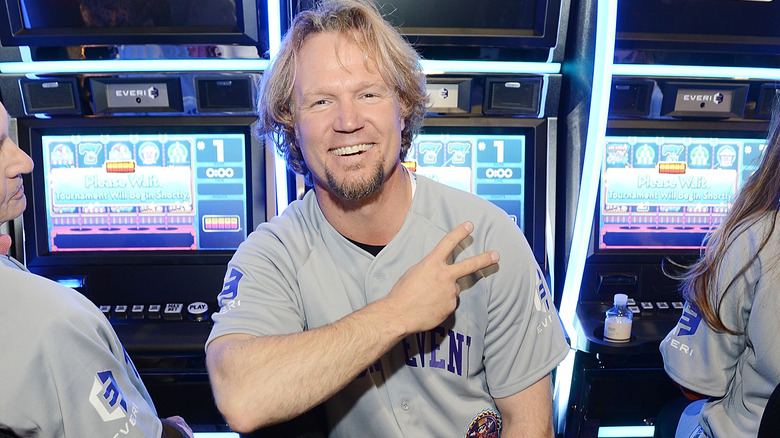 Denise Truscello/Getty Images
Ok! reports that in a Reddit discussion revolving around whether the show should continue, fans let loose about why they think Kody Brown fights to keep it alive.
One fan wrote that Kody and Robyn know the vitriol she receives online, but Kody doesn't care. "What I find interesting is that Kody is Robyn's flying monkey, and he defends/protects her at all costs, yet he doesn't stop filming. He's not 'protecting' her from the hate by shutting down the tv show. So the conclusion is simple — they like the income too much.
Another fan backed up this statement and wrote, "I know. If he loved her like he says he does, he would have shut down the show a long time ago to protect her." Still, another viewer thought greed was the reason behind everything they did, writing, "The Browns put money over their faith a long time ago."
Sister Wives is still going strong
According to Howard Lee, president of Discovery Networks and TLC, and showrunner Chris Poole, there aren't any current plans to cancel the show (via Variety). Season 18 will focus on how the family adjusts to the disruption caused by the divorces, separations, and multiple moves.
"Christine leaving the family was a massive event that really shook up the entire family. But we've shot quite a bit of footage since then," Poole said. "It continues to be just as interesting and dramatic because, as much as Christine's left, Kody is still the father of her children. They still have to interact and figure that out."
In addition, Christine began dating her fiance David Woolley presumably while some filming was taking place. Viewers have been cheering her on and are eager to get a peek at her new life as a single woman and watch how her life has unfolded after finally, once and for all, leaving Kody Brown — not to mention witnessing any nuptials that may take place.