How Does Kody Brown Really Make His Money?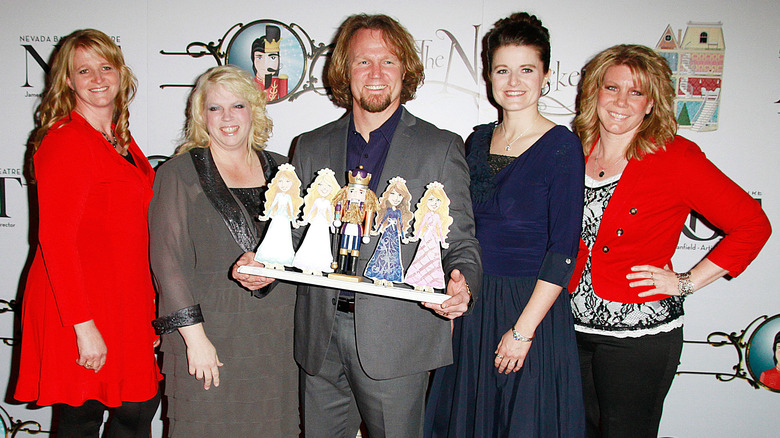 Marcel Thomas/Getty Images
With 18 children, Kody Brown has a lot of people to support. Unsurprisingly, money problems have been a recurring theme on the show as the family has struggled to provide basic needs, particularly in the earlier seasons. Kody was often seen going off to work but what he actually did was never made clear. There was hinting that he was in sales, but neither he nor his wives have shared details.
While Kody once had four wives, the "Sister Wives" star is now down to one, Robyn. Christine divorced him in 2021, Janelle and Kody separated the following year, and he and Meri announced their decision to part ways in early 2023.
Though many of his children are now adults and living on their own, Kody still has quite a hefty set of bills to keep up with, especially since he owns multiple properties. One property, known as Coyote Pass, is a roughly 2.5-acre plot of land worth more than $800,000 in Flagstaff, Arizona. It was bought with the intention of building houses on the land for each of the wives and their children (via Screenrant).
He may have a history in the gun business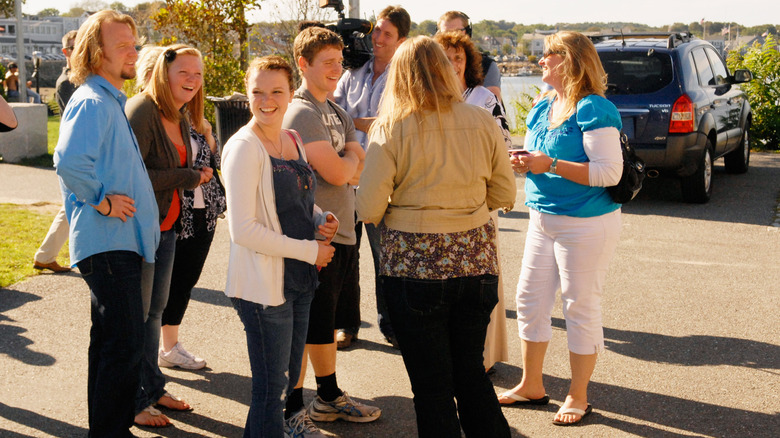 Stephen J. Cohen/Getty Images
"Sister Wives" launched in 2010, and the family started receiving paychecks from TLC. Yet at times on the show, Kody, Janelle, and Meri also had other regular day jobs which were never fully detailed. According to E! News, which cited public records, Kody was president of Das Hundhaus Firearms and Accessories until 2004.
InTouch Weekly cited Paedon Brown and his TikTok account. Paedon said his father's job may be considered controversial. But he did not say what Kody does for a living. Kody's daughter, Gwendlyn, has a YouTube channel where she comments on the show's episodes and answers fan questions. She was asked about Kody's job by a viewer, as per OK! Magazine. The fan asked why Kody kept his job in the gun business a secret.
"I don't know about that," Gwendlyn responded. "From what I've seen, he tends to say that he's investing in things and I think he might just be uncomfortable with admitting that he's in the gun business because of the political conflict about it."
The Brown family makes a substantial income from TLC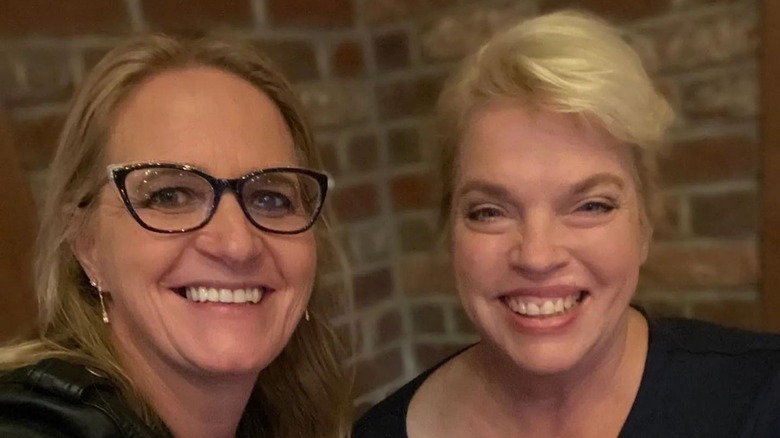 Now that "Sister Wives" is such a money-making production, Kody Brown may have quit his other jobs to devote all his time to the show and the sponsorships that the family gets from their public personas.
Though the Brown family hasn't spoken about their specific salaries, according to Yahoo!, a reality show producer shared his estimates of what the Browns likely make from the show. The total income over the show's duration was estimated at $4 million. That grand estimate is split between the family members, though no one knows exactly how it is divided. With Christine, Janelle, and Meri living apart from Kody, he has lost income. Janelle and Meri have used their income to put into the collective family money.
Meanwhile, Christine and Janelle are not only best friends but seem to be making new names for themselves as sponsors for Plexus, the weight loss drink. There has also been speculation that they are negotiating with production companies to do a spinoff show of their own, something fans have been eagerly awaiting (via The U.S. Sun). Both Janelle and Christine are said to be "in serious talks" for a new show.