Sarah Jessica Parker Was Hesitant To Begin Her Relationship With Husband Matthew Broderick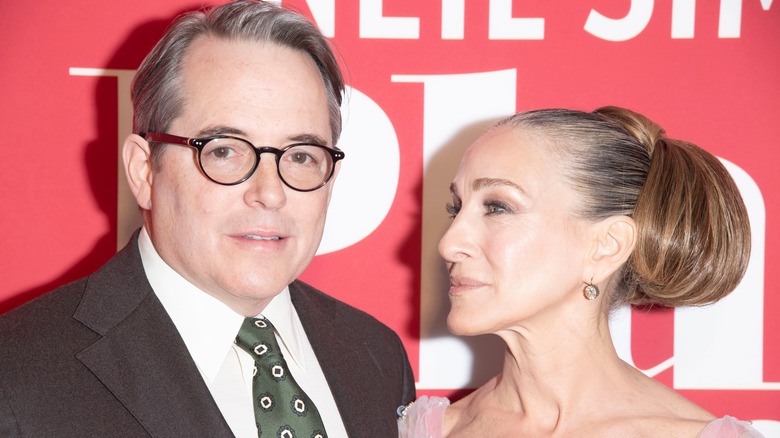 Ron Adar/Shutterstock
Though actor Sarah Jessica Parker has long been known for her love of fashion on and off the big screen as well as her most famous character Carrie Bradshaw from "Sex and the City," she is also recognized as having one of the longer-lasting marriages in the world of celebrities. Yet, surprisingly, she had hesitation about dating the "Ferris Bueller's Day Off" actor in the beginning because they weren't exactly single.
Parker has been married to Broderick since 1997. During an appearance on "The Howard Stern Show" on SiriusXM, Parker shared the story of how they met. She was going to the movies with her brother who was meeting a friend. The friend brought along his best friend, Matthew Broderick. The quartet was set to see "The Fisher King" but the movie wasn't starting for a bit so they all grabbed some pizza.
Incidentally, before that initial meeting, filmmaker Andy Bergman who wrote and directed "Honeymoon in Vegas" had told both Parker and Broderick on separate occasions that they should meet each other. 
The couple bonded quickly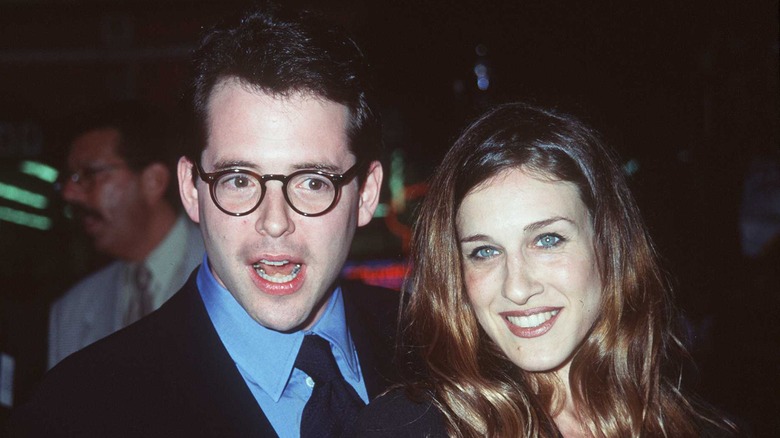 Albert Ortega/Getty Images
Sarah Jessica Parker explained that she instantly felt very attracted to Matthew Broderick but couldn't act on anything right away. "We were both seeing other people, so it was illegal, and we stayed away from one another," she told Howard Stern. "We understood that we had to do right by the other people and break up officially."
They each did just that and began what would be a lifelong bond. "We had our first official date on March 8 of 1992 and we've been together ever since." She said that they haven't spent a night apart since that day besides when apart due to work locations or when Broderick's mom was sick.
When Stern asked her when she knew she was in love, she said she knew pretty quickly. Broderick wasn't the frisky Hollywood actor to woo Parker or even date her. She had previously been in relationships with Robert Downey Jr, Nicholas Cage, as well as John F. Kennedy Jr.
Long lasting marriage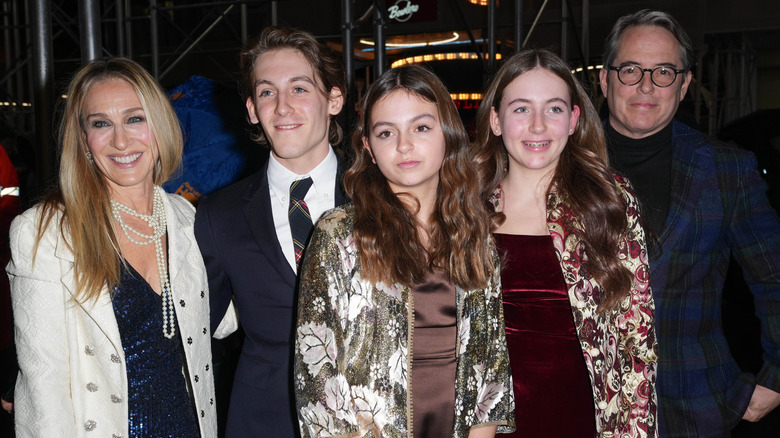 Jni/star Max/Getty Images
Sarah Jessica Parker and Matthew Broderick have been married for over 20 years. They have three children; son James who was born in 2002, and twin girls, Marion and Tabitha, who were born in 2009 via surrogate.
Both city kids, Parker and Broderick have raised their kids in the city and despite their fame and fortune have tried their best to keep their kids centered, especially with work ethic and finances. "You want your children to understand what it means to earn money, what it takes to earn money, the value of it," said the "And Just Like That" star during an interview on the "Table for Two" podcast. "I think it's a great way of living for children, that their needs are met — to be fed, safe, and loved. The important things in life: books and food and interesting experiences, and they're warm in the winter and cool in summer. But they should pine for things, they should want things."
Though Parker has made a career for herself as being an almost terminally single woman always searching for the one, she has found that in her personal life and then some.