Martha Stewart Reportedly Spends Thousands On Her Beauty Routine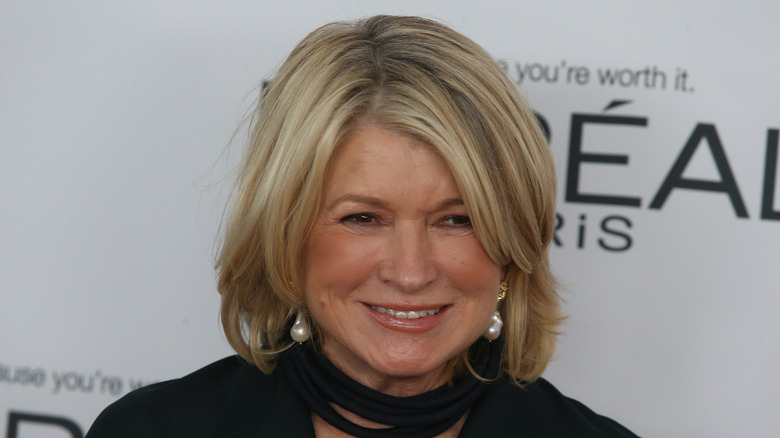 a katz/Shutterstock
Martha Stewart may be one of the reigning domestic goddesses of the home but she also enjoys a good beauty product as well. The queen of domestic arts is no penny pincher and apparently spends thousands of dollars on her extensive beauty routine.
According to The New York Times, Stewart maintains, "You can be the most beautiful person on earth, and if you don't have a fitness or diet routine, you won't be beautiful." To that end, Stewart engages in many different health and wellness practices on a regular basis. She has a personal trainer, of course, and also has an additional yoga expert to help her practice yoga. For exercise, she shared she would like to do spin classes but can't because she simply doesn't have the time.
On the beauty end, though, Stewart keeps up quite a routine that includes 26 daily products. It's estimated that Stewart's routine costs roughly $2,103, as per Racked, without any outside regular maintenance that she also does, such as eyebrow shaping, facials, and hair dyeing sessions.
Martha is adamant about keeping her face in good condition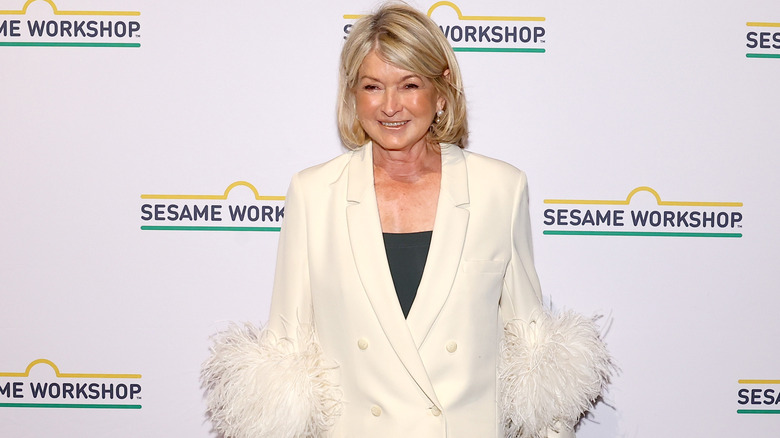 Arturo Holmes/Getty Images
As a former model, when it comes to skincare, Martha Stewart knows a thing or two. She is a dedicated fan of serums, masks, and lotions and enjoys products by both Mario Badescu and Susan Cimminelli. She often uses anti-aging products, a vitamin C serum by SkinCeuticals, and Mario Badescu Super Collagen Mask, as well as a lotion by either Susan Cimminelli or Yon-Ka, per Town & Country.
Stewart is also a big fan of sunscreens and doesn't leave the house without them. She enjoys SkinCeuticals Physical Fusion UV Defense. Yet, while she does protect herself while in the sun, she does her best to stay out of it if she can.
No matter what she puts on her face and skin, good health and vitality start from within, so Stewart nourishes her skin from the inside. One of the key things she consumes each day is wholesome and natural. "I start every morning with my signature green juice, which I make with fresh ingredients from my farm," she told Page Six. "This is key to maintaining healthy, glowing skin."
An active life is a healthy life says Martha Stewart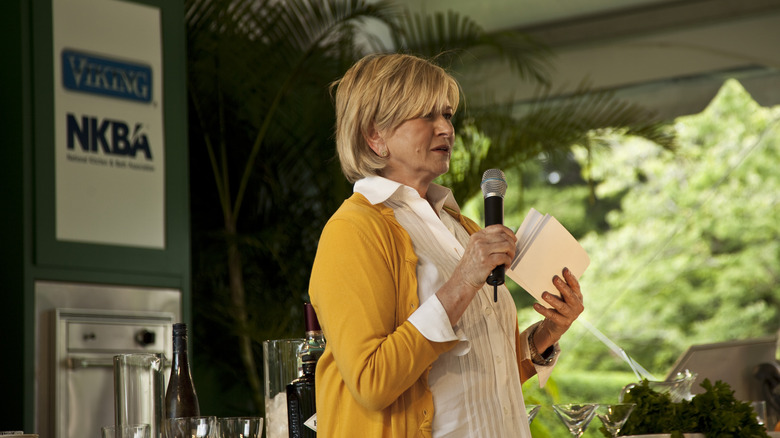 lev radin/Shutterstock
Though Martha Stewart relies on skin creams and serums and believes in good nutrition, she also just as adamantly believes in staying active both mentally and physically. Though in her 80s, Stewart is still keeping an incredibly active and busy social and business life. In 2020, she started a line of cannabis gummies and, in 2022, launched The Martha Stewart Podcast.
"I've found that CBD supplements are a simple way to enhance my own health and wellness, especially when it comes to managing the stresses of daily life," said Stewart said of her gummies (via MarthaStewart.com). She said she is "very proud of the end result: wellness gummies, oil drops, and soft gels that taste as wonderful as they make you feel."
Though she does believe in supplements, she isn't on any medical prescription medications herself, but she does value it, she told Well + Good. "I don't currently take any medicine, but I absolutely believe in medicine and science," she shared.