Sunny Hostin Had A Deep Relationship With Late 'The View' Co-Creator Bill Geddie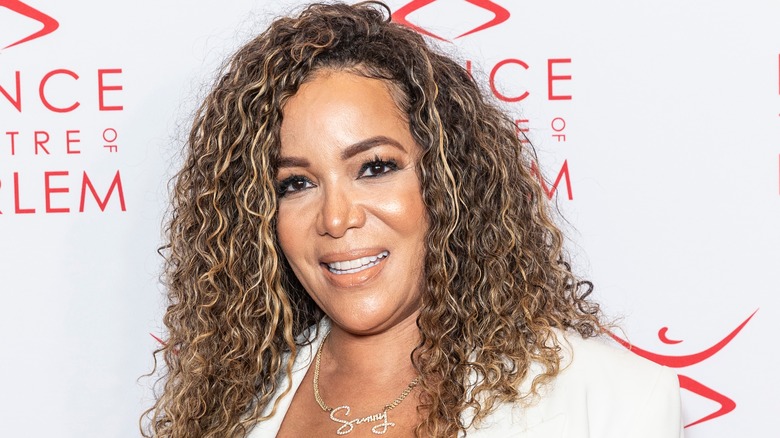 lev radin/Shutterstock
For Sunny Hostin, Bill Geddie, the late co-creator of "The View" was much more than just a boss. Hostin considered her colleague a very good friend and looked to Geddie as a mentor and provided great encouragement in her career. Hostin had already enjoyed a long legal career as a federal prosecutor before joining the show. She then started on the hit talk show as a guest legal expert and was soon invited to become a permanent show host in 2016.
Geddie died in July 2023 at the age of 68. He was believed to have died from coronary-related issues. He was close to the show's co-creator Barbara Walters, and executive producer of "The View" for 17 years, as well as executive producer, writer, and director of both the "Barbara Walters Specials" and "The 10 Most Fascinating People."
Geddie and Hostin remained close friends and he continued to offer her professional advice even after she left The View. They also worked together on other projects and kept in touch.
Sunny Hostin honored Bill Geddie on Instagram
When Bill Geddie passed away, Sunny Hostin wrote a heartfelt tribute to him on Instagram, accompanied by a sweet photo of him donning his signature squint while holding a dog, with a beautiful backdrop of a pool surrounded by mountains. "Yes, producer extraordinaire, but also one of the most humble people I had ever met," wrote Hostin. "And the first person to believe I could be a national TV host."
She went on to write that after she bombed an audition for "The View," Geddie told her that she was sitting there as if she was a viewer and just watching the show. "You were supposed to be hosting the show," she says he told her. "Lean in like I know you can!"
She then finished the statement by writing that it was exactly what she needed to hear to help her rise to the next level, "I've been leaning in ever since," she wrote. "Best TV advice I've received. I will miss you, my friend."
Other members of The View family mourned Bill Geddie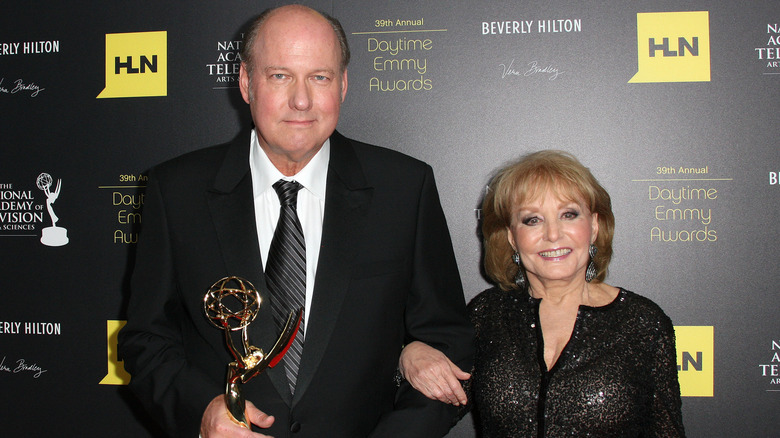 Frederick M. Brown/Getty Images
Bill Geddie's family released a statement, "He was a big deal in TV, but at home, he was an even 'bigger than life' husband and dad," the statement read (via Entertainment Weekly). "He had a genuine love for television and entertainment." It went on to mention all the things he enjoyed, like screenwriting, recording podcasts, playing guitar, writing songs, and all types of music. "He would try everything and did it well."
Geddie's death was a major loss for "The View" family. Co-host Joy Behar wrote on Twitter, "As a producer, he kept us together and was very loyal to his staff..... I'm forever grateful to him and Barbara for the opportunity to be on the View. RIP "VIEWMASTER." 
Former co-host Sherri Shepherd wrote on Instagram, "Bill completely changed my life because he believed in me. It is rare to be seen by someone in this industry who also has the ability to make you even better than you thought you could be — that was Bill Geddie."