Melissa McCarthy Nearly Quit Acting A Week Before Landing Gilmore Girls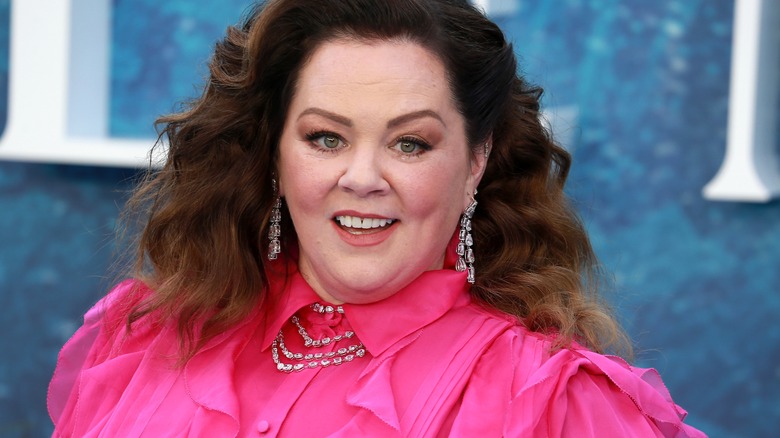 Fred Duval/Shutterstock
Life rarely works out exactly the way we planned, for better or worse — a lesson that "Bridesmaids" actress Melissa McCarthy learned the hard way just days before her 30th birthday. Luckily, her hardships proved to be paving the way for the successful career in television and film we know her from today. 
In a 2016 interview with Heat magazine, McCarthy confessed that she was on the brink of giving up her dreams of becoming an actor after struggling to land auditions and roles. She decided to mark her 30th birthday as a sort of deadline, after which she would move on to different professional pursuits. 
Days before her 30th birthday — which would have been August 26, 2000 — McCarthy landed a role as lovable, quirky chef Sookie St. James on "Gilmore Girls." After the show's final season in 2007, McCarthy's career continued to propel forward as she got roles in hit films like "Bridesmaids," "Ghostbusters," and "The Little Mermaid."
McCarthy said that she felt worn down trying to pursue an acting career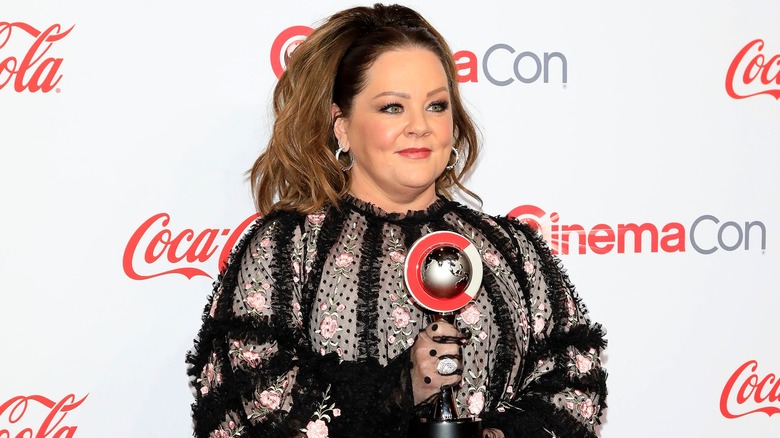 Kathy Hutchins/Shutterstock
While it's hard to imagine Melissa McCarthy finding work as an actress with her impeccable comedic timing and charm, she told Heat that things were much different when she was starting out. "I was getting rejection after rejection. I wasn't even getting auditions," the actress recalled. 
"Things weren't 'bad,' but I had been working two jobs, and I got to a point where I thought, 'Why am I doing this? Why am I beating myself up?' Acting never would have left my life. I would've acted in some way, but I'm so fortunate that this is now my occupation," McCarthy continued, per Us Magazine. 
Indeed, McCarthy's ascent from aspiring theater kid living on the outskirts of Chicago to one of the highest-paid actresses in Hollywood was not a straight line, but it's one that McCarthy managed to navigate with humility, determination, and wit. McCarthy is now worth an estimated $70 million — a figure that likely would have been hard to imagine as a burnt-out 29-year-old.
The actress was working in the service industry before Gilmore Girls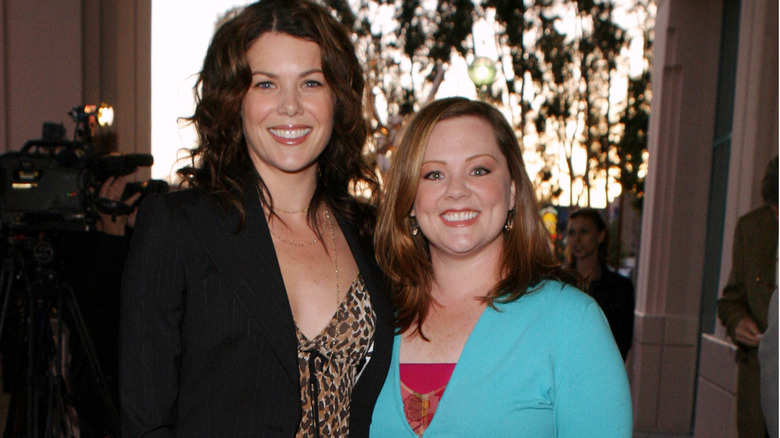 Christopher Polk/Getty Images
Before becoming a star, Melissa McCarthy worked at the YMCA and Starbucks to make ends meet, sharing in a 2018 cover story for Glamour that there was a period in her life when she had less than $5 in her bank account at any given time. In a 2013 interview on "Conan," McCarthy shared how she even used to get starstruck when famous clientele like Chris Farley would walk into her Starbucks store for a caffeine fix. 
McCarthy told Glamour that the struggles she faced as an up-and-coming actor helped prepare her for the success she enjoys today. "When you spend 20 years working your butt off, you know yourself better. I think the best thing I could have done was struggle until I was 30. Twenty years of desperately trying to get a single job gets deep in your DNA." 
Though her role as Sookie St. James undoubtedly kickstarted McCarthy's prolific career, she can't watch "Gilmore Girls" to this day. In an interview on "Today," the actress revealed a hilarious fear that she might pass out while watching her work and have to be revived by paramedics who judge her for watching her own TV shows or movies. While she might not be able to watch her past work, we certainly have her 29-year-old self's perseverance to thank for the countless laughs (and heartwarming moments, too) we've enjoyed ever since.