Baywatch Star Nicole Eggert Struggled With Her Body Image During The Series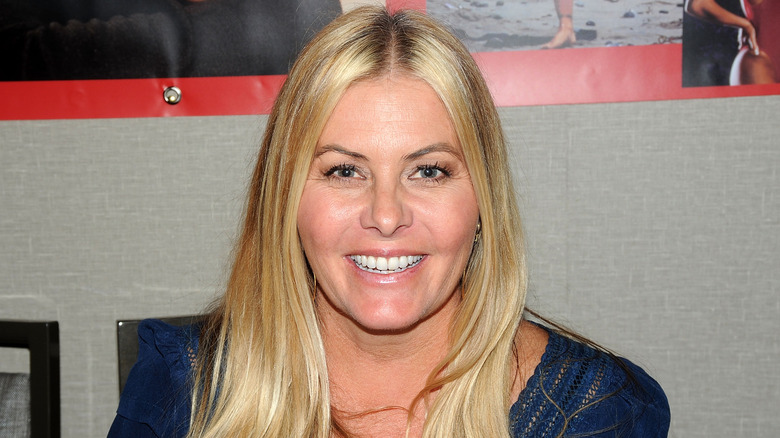 Bobby Bank/Getty Images
The cast of "Baywatch" epitomized steamy, effortless confidence with their tight red swimsuits, sun-bleached blonde hair, and slo-mo action scenes — but not everyone in the cast felt as comfortable as they appeared on screen. For Summer Quinn actress Nicole Eggert, body image issues were at the forefront of her mind during her time with the beachfront series. 
Eggert shared her "Baywatch" experience in an interview as part of the "Oprah: Where Are They Now?" series, revealing how she felt like she came up short compared to her buxom co-star, Pamela Anderson, and why she made the choice to leave after the Season 2. "I had worked really hard to have a legit career, and I really didn't like the way that "Baywatch" was taking my reputation," Eggert said in the interview.
The "Charles in Charge" actress said she originally signed on to do the series under the impression that it would be a teen-centered show akin to "Beverly Hills, 90210." Once she realized the hyper-sexualized nature of the series, she started looking for ways out.
Nicole Eggert felt like she couldn't compare to her sex symbol co-stars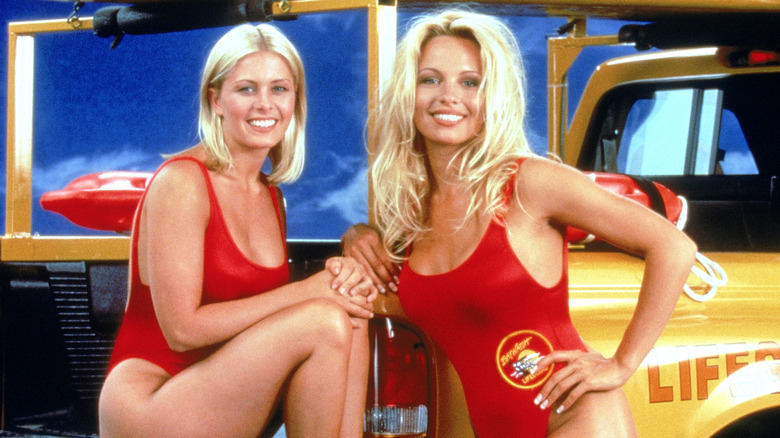 Fotos International/Getty Images
It's hard to separate the "Baywatch" series from the image of Pamela Anderson in her "Baywatch" swimsuit, and for Nicole Eggert, it was her clue that the series was going in a different direction than she thought. "When I saw Pam come out of the trailer, she came out like Barbie!" Eggert recalled. "I was like, 'Oh no. One of us is really on the wrong page.' It was me. I was on the wrong page." 
Eggert considered herself the "tomboy, athletic one" of the cast, which caused her to harshly criticize her body compared to those of her co-stars. "I was on set at a beach with these girls walking around with these huge boobs and these perfect bodies," she said. "I was like, 'I look like a boy. I look like a man from the top.'"
These insecurities led Eggert to get breast enhancement surgery in order to match the busty look of her castmates, per the Hollywood Reporter. While some assumed Eggert did so under the direction of the show's producers, she clarified in her "Oprah" interview that the surgery was her choice.
Former Baywatch star Nicole Eggert wonders if she should've stuck it out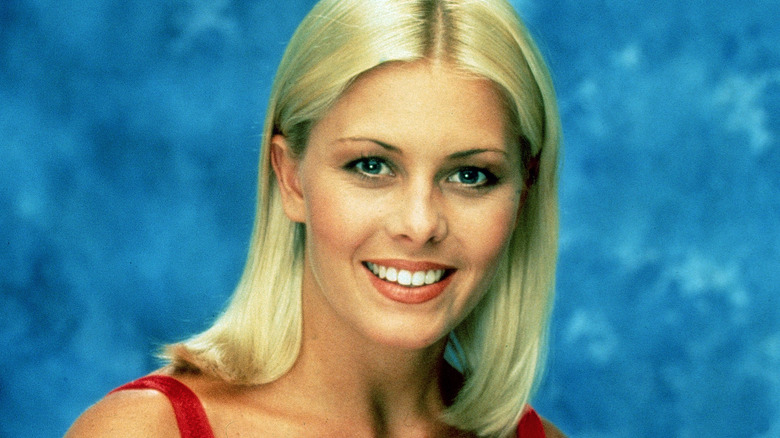 Fotos International/Getty Images
Former "Baywatch" babe Nicole Eggert admitted to 7 News' The Morning Show that she regretted her decision to leave the series after Season 2. At the time, Eggert was fearful of what her role in "Baywatch" might do to her reputation as a serious actress — in addition to the stress of fighting body image issues while on set. 
"I was very young, and I had a career that was very different up until that point. My instinct was to run away from it and get back to where I was," Eggert said. "In hindsight, maybe I should have stuck with it. Maybe I should have ridden it out and parlayed it into something else, but that was my instinct at that young age." 
Eggert wasn't the only one who struggled during their time on the show, with "Baywatch" stars Yasmine Bleeth and Pamela Anderson also oscillating between the highs and lows of being on such an iconic series. But as Eggert put it to 7 News, "We went from 'Baywatch' bimbos to 'Baywatch' babes to now 'Baywatch' icons. It's grown with us." Despite the hardships these actors faced during or after the series, they created and left us with an iconic piece of pop-culture history.