Cheryl Hines Says Husband RFK Jr.'s Request For Secret Service Security Got Denied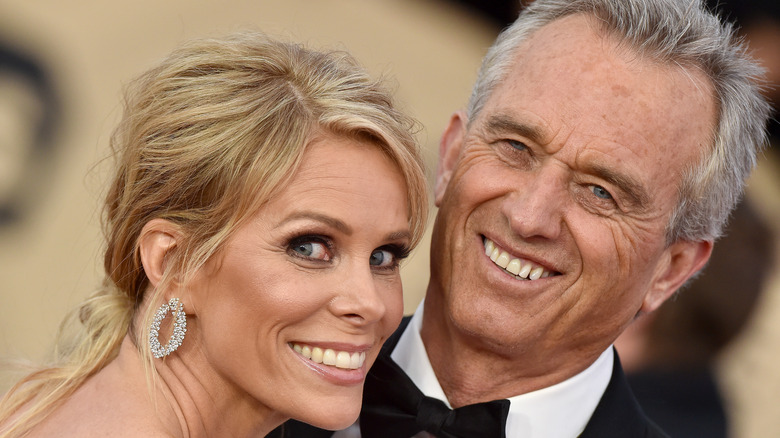 Axelle/bauer-griffin/Getty Images
While all political eyes may have been on the Republican presidential debate this week and former president Donald Trump's interview with Tucker Carlson, there are still Democratic presidential hopefuls to keep in mind. Along with incumbent President Joe Biden running for president, there are candidates Marianne Williamson, an author and former spiritual advisor to Oprah, and Robert F. Kennedy Jr., environmental lawyer and politician.
Kennedy's run for the presidency has been used, at least in part, to expand on some of the conspiracy theories that he's previously espoused, including an anti-vaccination stance that dates back to long before COVID, via Scientific American. His wife Cheryl Hines has called out some of Kennedy's comments as reprehensible, but she's stayed by his side. And as his campaign continues, Hines is worried that Kennedy could be in danger. Kennedy, or someone in his campaign, has already reached out to request Secret Service protection while he's running for president, a request that Hines says has been denied.
Cheryl Hines wants Secret Service protection for RFK Jr. now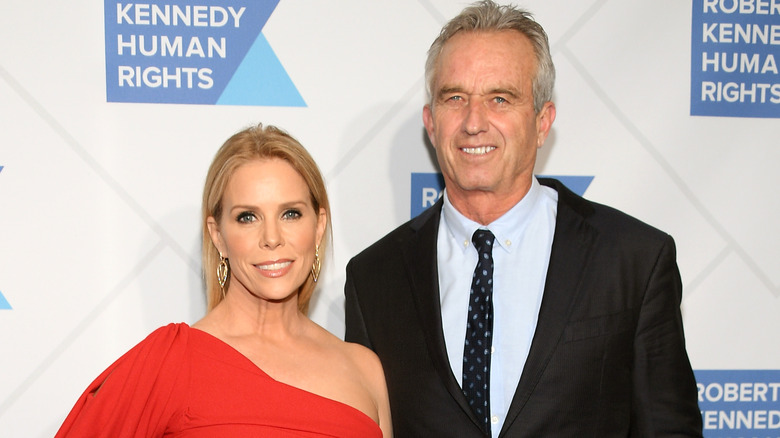 Dia Dipasupil/Getty Images
Cheryl Hines, who you may know best from "Curb Your Enthusiasm," was asked by TMZ at LAX about her safety and that of her husband Robert F. Kennedy Jr. as he runs for president. She does acknowledge that there is security in place to help protect her husband, but it isn't Secret Service protection. The big issue for Hines seems to be that it's not just that her husband is running for president, it's that he's running for president as a Kennedy. Hines seems to be worried about a tragic repeat of what has happened to the Kennedy family in the past — President John F. Kennedy and Senator Robert Kennedy Sr. were both assassinated in the 1960s. The actor referred to her husband getting turned down for Secret Service protection at this time as "surprising and shocking," and she's hoping that Biden will step in and help.
According to the United States Secret Service website, the Department of Homeland Security does authorize Secret Service protection for "major presidential and vice presidential candidates [...] within one year prior to the general election." If Kennedy continues to run and is determined to qualify for Secret Service protection, Hines would also be protected within 120 days of the election. However, President Joe Biden could step in and authorize protection for both or either of them sooner.