How Christie Brinkley Prepared Her Daughter Sailor For The Modeling World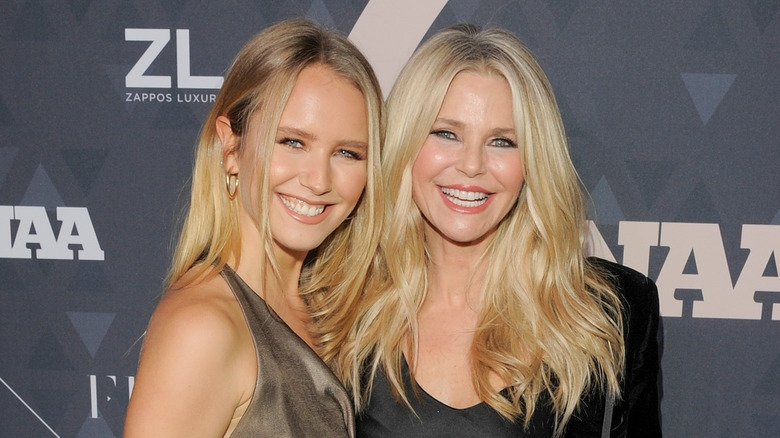 lev radin/Shutterstock
When you enter a world as ruthless and fast-moving as modeling, having rock-solid advice to lean on becomes all the more crucial — and for Sailor Brinkley-Cook, that advice came from her industry veteran mother, Christie Brinkley. While Sailor has undoubtedly grown up to be Christie's twin, the up-and-coming model has received far more attributes from her A-lister mom than golden blonde hair, blue eyes, and a 100-watt smile. 
Brinkley-Cook spoke to People in early 2023 about her Silk Nextmilk campaign, a plant-based play on the ubiquitous "Got Milk?" campaign that featured countless stars, athletes, and other famous figures, including Brinkley-Cook's mother. While speaking to People, she also disclosed the invaluable advice her mom gave her as she embarked on her modeling career.
The short and sweet version? Don't be a diva, and remember that everyone in the room is an essential piece of the puzzle. This advice has clearly worked wonders for Brinkley's decades-long career, and it will no doubt carry over to her daughter's journey.
Christie Brinkley instilled a down-to-earth mindset in her daughter despite her lofty upbringing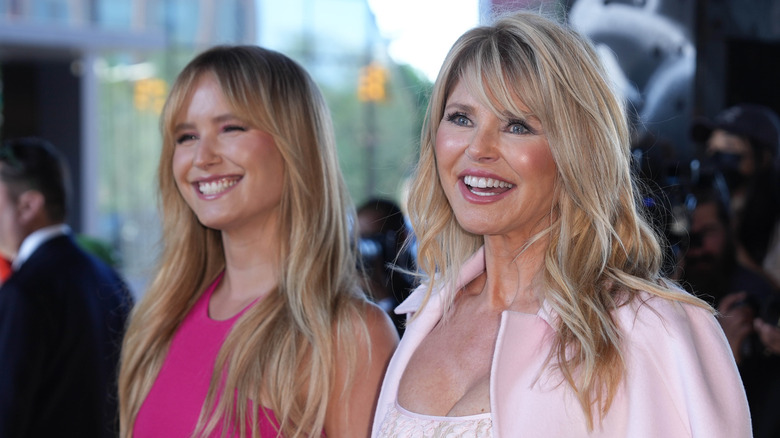 Jni/star Max/Getty Images
As a young girl living in the Hamptons, with a feature in Teen Vogue at just 15 years old, it's hard to deny that Sailor Brinkley-Cook has enjoyed distinct perks as a result of her mother's prolific modeling career. But just because you couldn't pass a magazine stand or watch TV in the '80s without seeing Christie Brinkley doesn't mean she's raised her daughter to believe she's all that and a bag of chips. 
"Her biggest advice when it comes to being on a set would be just to be as gracious as you can," Brinkley-Cook explained to People. "I always try and introduce myself to everyone in the room, and I always try and acknowledge everyone in the room because, I mean, my job is almost pretty much the easiest. That's what she taught me: to really acknowledge my surroundings while I'm in it and not be a diva and have fun with the creatives that I'm working with."
This down-to-earth advice is a far cry from the harsh stereotype models often get of being vapid or vain, serving as a testament to the truth of Christie Brinkley's career — one built on gratitude, a strong work ethic, authenticity, and a healthy dose of humility.
Sailor's mom was protective over her daughter's body image when she started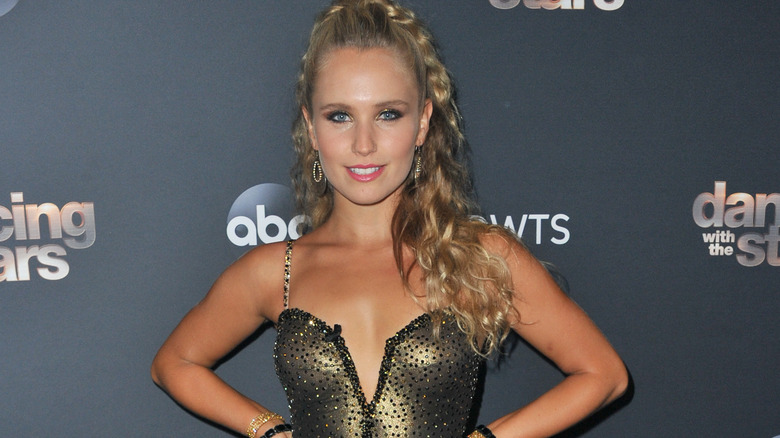 Allen Berezovsky/Getty Images
Christie Brinkley began modeling in the '70s, which means she's witnessed the industry change for better and worse. So, in addition to keeping a gracious attitude, Brinkley tried to ensure her daughter, Sailor Brinkley-Cook, maintained a healthy relationship with her body as she started her modeling journey. Brinkley recounted these early days of her daughter's career while on "The Meredith Vieira Show."
"When I went to the agency with my daughter, I saw the girls [were] so, so, so skinny. I just said to Sailor, 'You're not going to go there. Either the business comes to you, and you represent health, or you don't need to do that,'" Brinkley said. The "National Lampoon" actress recalled Sailor losing too much weight to keep up with her thinner competition, but she said that her daughter "caught it herself. I'm so grateful. I've said to each one of my kids, 'Use your brain. You're so smart. You know the answers. You're the one who's going to take care of you.'"
Brinkely-Cook's modeling career has continued to blossom with appearances in Vogue, Sports Illustrated, and New York Fashion Week. It's clear that Brinkley's kids have not only grown up to be gorgeous — they've also been raised to be independent, compassionate, and hard-working.