What We Know About Ali Wong And Bill Hader's Lowkey Relationship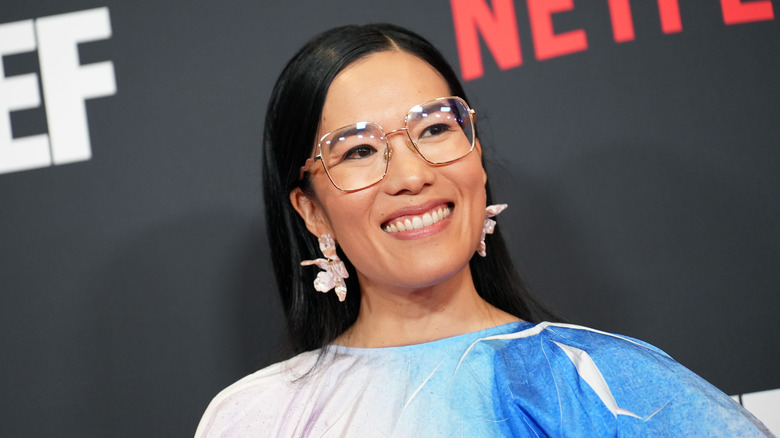 Jc Olivera/Getty Images
Some will tell you never to date a comedian... In fact, comedians themselves will probably warn against it. But Ali Wong and Bill Hader decided it was worth it.
Wong is responsible for one of the most beloved rom-coms of the last 10 years. In "Always Be My Maybe," she reconnects with her childhood crush, played by Randall Park, and even has a brief dalliance with Keanu Reeves. It's like a modern version of "When Harry Met Sally," according to the stand-up (via The New Yorker). Ali Wong is known for her raunchy comedy, and became famous in 2016 for filming her first Netflix special, "Baby Cobra," in her third trimester. Keeping with the tradition, she was pregnant with her second child while taping "Hard Knock Wife." Although she and her husband, Justin Hakuta, announced the unfortunate news of their split in 2022, they still remain close friends. "It's a very unconventional divorce," the "Beef" star told The Hollywood Reporter. She may have compared monogamy to jail in her last special ("I asked this dude to ask me to go to prison," she joked), but there's no bad blood between the two, per People. He's still her tour manager, in fact.
These days, there's a "Single Lady" tour in the works for Wong. However, she isn't quite single ... Ali Wong has been casually dating comedian Bill Hader on and off since 2022. Here's what we know about their lowkey relationship.
Bill Hader and Ali Wong broke up and got back together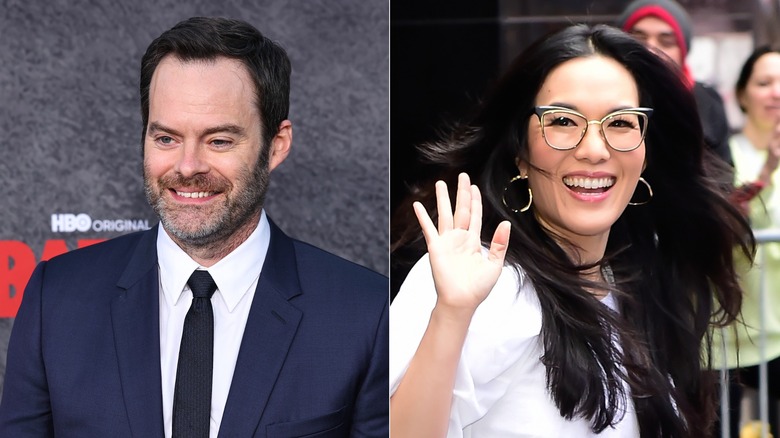 Leon Bennett & Raymond Hall/Getty
Ali Wong and Bill Hader started dating in 2022, broke up a few months later, and rekindled their romance in early 2023. Early on, they tried to keep things quiet. "Only a small circle of A-list comedians [knew] and everyone was thrilled about it. [Their friends] helped them protect the relationship in light of Ali's divorce," a source told Page Six. As one insider explained to Us Weekly, they've operated in similar circles for a while. "They were friends first, nothing serious, but once she was single, the idea of dating became a possibility," said the source, adding, "They were both at a good place in their lives and decided to give it another shot." Considering their histories — Hader shares three kids with his ex-wife, Maggie Carey — the comedians have chosen to take things slow. "At this point, it's all about having a connection, which they do, and having some fun," said Us Weekly's source.
In an April 2023 conversation with Collider, Bill Hader casually referred to Wong as his girlfriend. Although he didn't mention her by name, his representatives later confirmed her identity. "My girlfriend and I were just figuring out that I haven't had a vacation in 10 years. I went with her to San Francisco, but that doesn't really count," he shared. In the following months, they were spotted holding hands and strolling around Los Angeles.
Ali Wong is getting used to all the paparazzi attention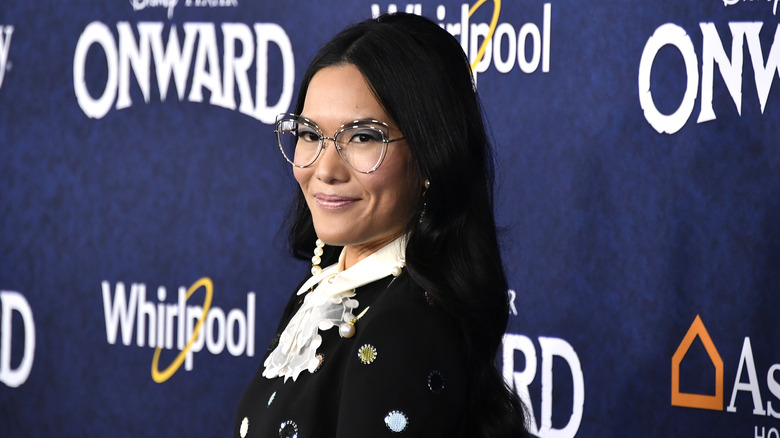 Frazer Harrison/Getty Images
When Ali Wong started dating Bill Hader, she was exposed to the paparazzi for the first time in her career. "It's so weird. I can't even explain it. I have never, ever been snapped by paparazzi until this year," she told Variety. According to the "Beef" star, she's spent some time commiserating with a friend who's also had experience dating in the spotlight. "They had spent so much energy hiding, and that defined the whole relationship. That's still staying with me, and it's quite an adjustment," she shared with the outlet. 
Bill Hader, meanwhile, has a little bit more experience dating in the public eye. After his 2018 divorce, he briefly went out with Rachel Bilson. Following their split, he was in a relationship with Anna Kendrick for two years. They broke up in 2022, and some even considered Wong and Hader to be each others' "rebounds."
Ali Wong's mother, a big fan of People magazine, will need to get used to seeing her daughter on the gossip pages. According to the stand-up, her mom originally advised her not to get divorced. "I had told her before that I thought [Hakuta and I] might get divorced, and she was really upset. She looked me in the eye and asked, 'Can you just wait until I die?'" (via The Hollywood Reporter).