5 The Bold And The Beautiful Characters We'd Love To Grab A Drink With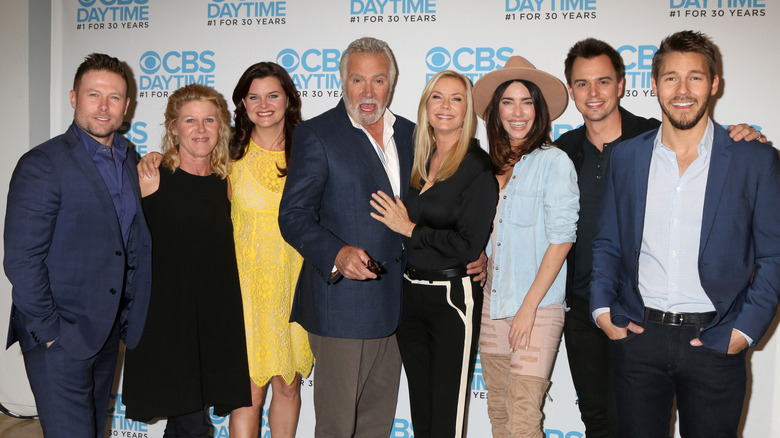 Kathy Hutchins/Shutterstock
The team behind "The Bolde and the Beautiful" truly deserves a toast for their ability to blend relatable characters with the most far-fetched story arcs. You may tune in for the drama, but undoubtedly, it's the characters that keep you watching.
There have been countless moments on "B&B" that made us wish we could teleport to Los Angeles, either to steer a character away from impending doom or, perhaps more selfishly, to spare ourselves the anguish of watching another ill-fated decision. It sure would beat screaming out our TV screens as yet another completely avoidable disaster takes place on the beloved soap.
More importantly, we'd like to get a closer glimpse into the lives and minds of these captivating personas. We'd love to gain deeper insight into their motivations and share in their moments of reflection. What stories would they tell? What secrets might they reveal over a shared toast? Something tells us these five characters would have a whole lot of beans to spill.
Eric Forrester (John McCook)
The feud between Eric and his son, Ridge Forrester (Thorsten Kaye) intensifies daily, and we have some thoughts for the hypocritical Forrester family patriarch. For years, Eric has played peacemaker, intervening in others' affairs. He even tried to force his family into forgiving and forgetting his ex-wife Quinn Fuller's (Rena Sofer) past. Yet now, as he clashes with Ridge — a dispute threatening to split the family — he remains unyielding. Eric really ought to take a step back! He seems to be letting hidden resentment of the story behind Ridge Forrester's true father cloud his judgment.
While he touts Forrester Creations as his passion, his stubborn attitude has cost the company several talented individuals. This current feud with Ridge concerns Eric's hasty decision to launch a new fashion line. His enthusiasm to cement his legacy in the fashion world seems to overshadow the possibility of forever splitting his family. This conflict is not confined to the Forrester family alone; it's spilling over into other relationships.
The recent disagreement between Katie Logan (Heather Tom) and Carter Walton (Lawrence Saint-Victor) over whose side to choose is but one fallout from the Ridge vs. Eric saga. And if Brooke Logan sides with "Team Eric," the repercussions might even ripple through the Logan family. Eric, you've caused the Logan and Forrester families enough distress. Set aside your pride and heed Ridge, who brings a wealth of experience and knowledge of Forrester Creations to the table.
Brooke Logan (Katherine Kelly Lang)
Brooke has experienced many pivotal moments during her tenure on "B&B." Whether you love or loathe her, she's impossible to ignore. We imagine she'd choose an upscale, artisanal café with a chic interior, perfectly complementing her high-fashion tastes. Given Brooke's past struggles with alcoholism, we'd opt for a coffee date to support her efforts in maintaining sobriety.
While we can't ignore how many times Brooke Logan has been married on "The Bold and Beautiful," there's so much more to this intricate character. Brooke is far from naive. Her professional triumphs and knack for always getting what she desires testify to her sharp intellect. This leads us to a crucial question for Brooke: "What truly drives your search for love?" With over 14 trips down the aisle, only some of which resulted in legally recognized marriages, we can't help but wonder if Brooke might find greater happiness by taking time for herself.
While no one can predict the fate of her relationship with Ridge, it wouldn't be surprising if they tied the knot again, perhaps spending more years trying to make it work. Ultimately, they might find themselves together simply because no one else wants them. We'd also urge Brooke to remain neutral in the Ridge vs. Eric debate. Choosing sides between father and son could cause irreversible damage.
Sally Spectra I (Darlene Conley)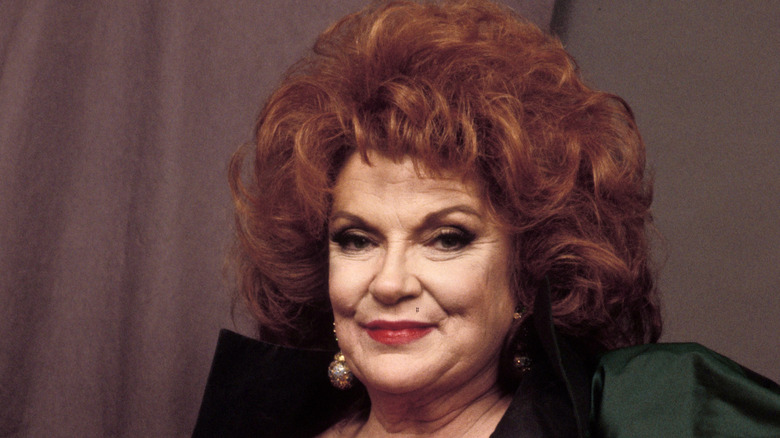 Dianna Whitley/Getty Images
Sally Spectra remains a cherished character, renowned for her vibrant spirit and sharp wit. Who could overlook her signature big red hair, audacious fashion flair, and constant battles with the Forrester clan? While we can't exactly endorse her borrowing of Forrester's designs, we can't help but appreciate that it sometimes gave the Forresters a taste of their own medicine. Sally stood among the few who could match wits with Eric, giving audiences an enthralling spectacle.
We'd fancy sharing a drink with Sally on a tropical island, perhaps served by one of her cabana boys. We imagine she'd choose an exotic cocktail tailored to her unique tastes. Sally, in her essence, is the ideal companion — fiercely loyal to those she holds dear. Like all characters on "The Bold and the Beautiful," she's had her share of missteps. Her relationship with her daughter, Macy Alexander (Bobbie Eakes), offered viewers a deeper understanding of her nature.
Despite their numerous disagreements, it was evident that Sally was a mother, imperfect yet trying to balance her ambitions with maternal responsibilities. We'd also extend condolences for her agonizing decision to take Macy off life support. Such a choice can shatter a person, but even in her profound grief, Sally acknowledged Darla Einstein's (Schae Harrison) request for peace by naming her child Alexandria after Macy. Sally might not have been flawless, but everyone could benefit from having a champion like her in their corner.
Bill Spencer (Don Diamont)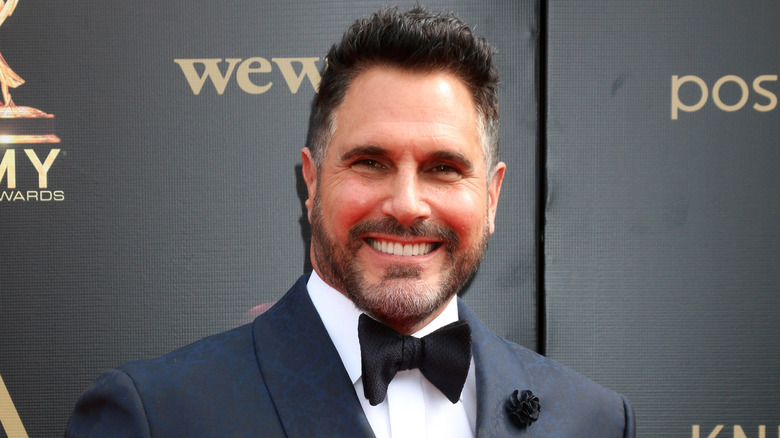 Kathy Hutchins/Shutterstock
A gentleman's bar seems the most fitting backdrop for a meeting with tycoon Dollar Bill Spencer. Bill is known for dominating any room he enters, making for a potentially intense tête-à-tête. We'd expect him to go for a coffee as dark as his heart or a scotch so bitter it could unsettle even the most hardened souls. To avoid his notoriously intimidating gaze (and that ever-present sword necklace), we'd strategically pick a seat that offers some refuge should the conversation veer off course.
Bill, why does your unwavering commitment seem reserved exclusively for your business ventures and not your romantic relationships? Continually longing for one woman while eyeing her sister isn't a recipe for happiness — we don't make the rules. 
And speaking of missteps, partnering with Deacon Sharpe (Sean Kanan) to challenge Sheila Carter without safeguarding yourself was reckless. Your overconfidence cost us a golden opportunity to put her away for good. But here's a word of caution, Bill: Sheila's on the loose once more, and if there's one thing we've learned, she seldom lets betrayals slide. Here's to hoping you're more adept at guarding your back than you were at betraying her.
Sheila Carter (Kimberlin Brown Pelzer)
While we cautiously approach the prospect, there's a certain allure to sharing coffee with Sheila. Once again, she's demonstrated her ability to dodge consequences by avoiding another prison sentence, thanks to "Y&R" alum Michael Corbett joining "The Bold And the Beautiful" as Judge Evan Scott. Our burning question for her: "Who's on your list first: Bill Spencer or Deacon Sharpe?" Before this duo collaborated to neutralize Sheila, her extensive rap sheet boasted crimes ranging from murder and prison breaks to theft, attempted poisoning, identity fraud, and so much more.
And then there are those many "accidents" to which she conveniently avoids being linked. Sheila's numerous stints in psychiatric institutions also deserve mention, each admission resulting from a remarkably diverse set of crimes. Yet, her consistent knack for escape is the common thread weaving through her misdemeanors. Given this track record, we have to wonder why Deacon and Bill didn't employ a more strategic approach, especially when it's almost certain that Sheila's plans for vengeance are already in motion.
On another note, we're curious: Could there be a comeback for Sheila on "The Young and the Restless"? With the departure of Kirsten Cameron (Linden Ashby), "Y&R" could benefit from the return of a familiar antagonist. While Sheila's current fixation appears to be her son, John Finnegan (Tanner Novlan), it's likely only a matter of time before her attention shifts. We're hoping for a little inside scoop on her next moves.