What The Cast Of Good Will Hunting Is Doing Today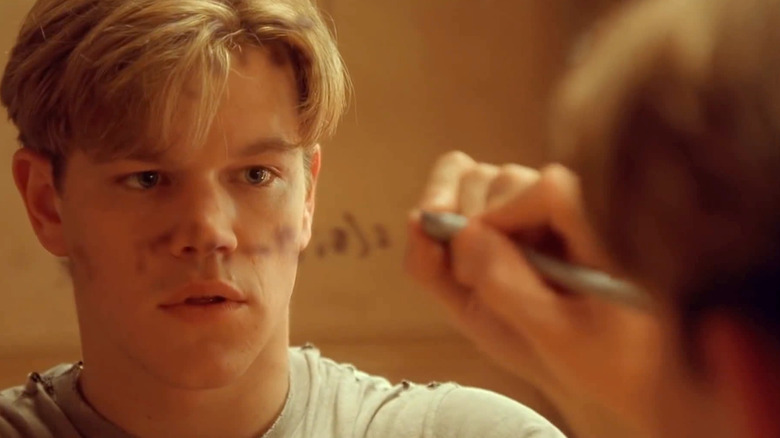 Miramax
"Good Will Hunting" was the movie that put longtime friends Matt Damon and Ben Affleck on the map. Released back in 1997, it tells the story of a troubled MIT janitor who also turns out to be a math genius. The movie wouldn't be an instant hit, earning just a little over $10 million during its opening weekend. Eventually, however, "Good Will Hunting" would gross over $200 million at the box office. It also led to Affleck and Damon's first Oscars appearance and win.
Over two decades later, "Good Will Hunting" has become a classic. As for the cast, they have since gone on to do different things in Hollywood with Damon and Affleck becoming two of the biggest stars in the industry. There are also cast members who ventured into careers outside of acting. Meanwhile, some of them are, sadly, no longer around. Yet, their memories live on in this film and beyond.
Matt Damon (Will Hunting)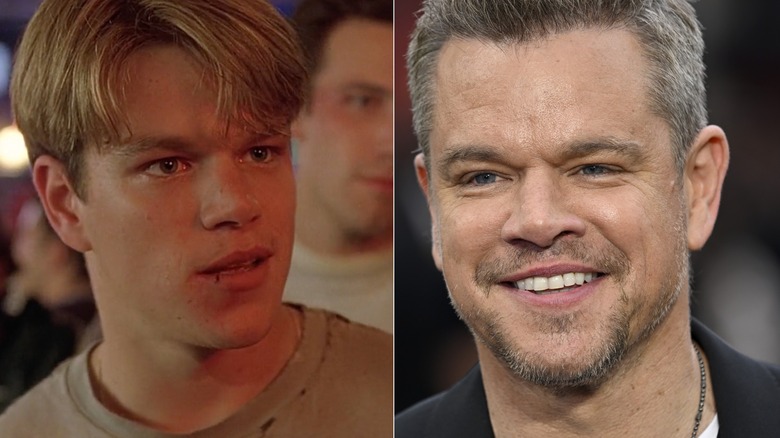 Miramax & Gareth Cattermole/Getty Images
Matt Damon came up with the story for "Good Will Hunting" while he was still attending Harvard and had to write a one-act play. Instead, however, he wrote the first act of the movie. Even his professor, Anthony Kubiak, knew that Hollywood agents would love it. "They can see whether you can capture the human voice and dialogue. And that was all over this work," Kubiak told Boston Magazine. "It was very authentic and real."
Damon later moved in with Affleck in Los Angeles and they finished writing "Good Will Hunting" together. They hoped that starring in the film would also give both of them more exposure. Miramax eventually bought their script, but the project stalled for some time. The studio was only convinced of Damon's lead actor potential after learning that Francis Ford Coppola had cast him as his lead in "The Rainmaker." 
In "Good Will Hunting," Damon portrays Will Hunting— a genius who becomes emotionally guarded after living such a rough life. He later reaches an emotional breakthrough, which remains one of Damon's most powerful onscreen performances to this day. The actor soon followed this up with another titular role, this time in Steven Spielberg's "Saving Private Ryan." While Damon's career would stall a bit in the years that followed, he credits Steven Soderbergh's "The Informant!" and the "Bourne" franchise for getting him back on track. More recently, Damon starred in Christopher Nolan's "Oppenheimer." He also launched a production company with Affleck.
Ben Affleck (Chuckie Sullivan)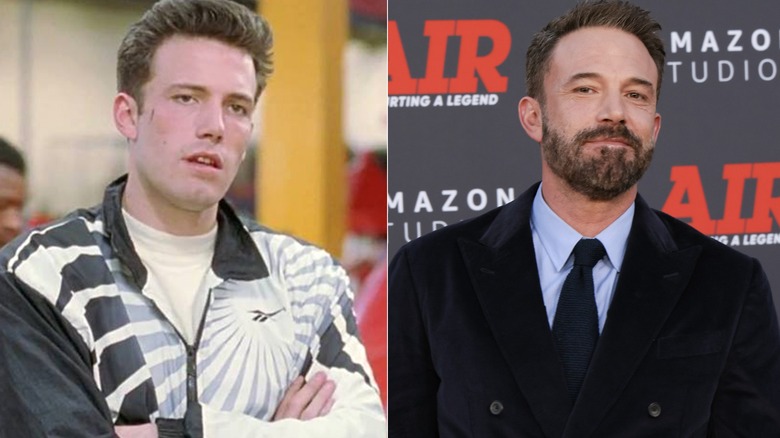 Miramax & Rodin Eckenroth/Getty Images
Aside from being Matt Damon's writing partner for the film, Ben Affleck also plays his best friend Chuckie Sullivan onscreen. In the movie, Chuckie is often seen hanging out with Will Hunting, picking him up in his car every day before grabbing drinks together and/or getting into fights. They also worked in construction together on some days. Later on, Chuckie famously calls out Will for not pursuing his dreams and utilizing his genius. While Damon later revealed to Film Scouts that Chuckie was nearly killed off in the movie (as was Will, it turns out), his final scene, instead, had him showing up at Will's door, only to realize that his best friend (finally) wasn't around.
Following the film's success, Affleck's Hollywood career has been full of ups and downs. While Damon worked with Steven Spielberg, Affleck worked with Michael Bay twice, first on "Armageddon" and then on the war epic "Pearl Harbor," which drew mixed reviews. Not long after, he also starred in Martin Brest's "Gigli" where Ben Affleck met his wife Jennifer Lopez. Unfortunately, it was a major box office flop. Fortunately, the actor would catch another break some years later with "Argo," which he directed and starred in. The movie would also earn Affleck his second Oscar. Affleck also gained critical acclaim for his performance in "Gone Girl" and "The Town," which he also directed. More recently, Affleck directed and starred in the sports drama "Air" with Damon.
Robin Williams (Sean Maguire)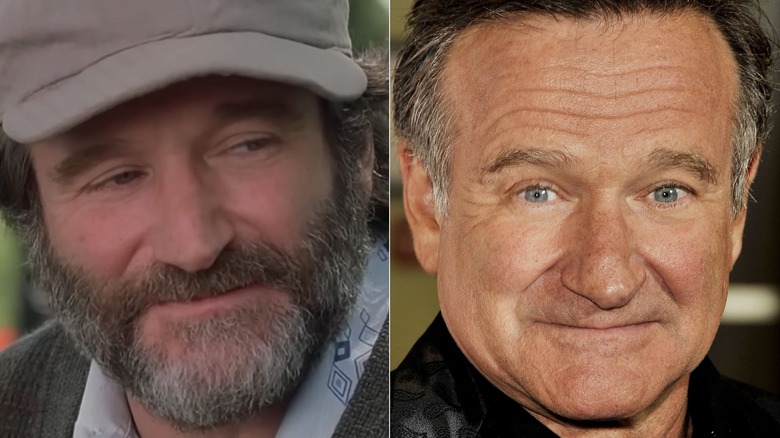 Miramax & Kevin Winter/Getty Images
Matt Damon's casting in "The Rainmaker" may have helped move "Good Will Hunting" along, but Robin Williams agreeing to sign on was also critical to the movie getting made. At that time, the veteran actor had just finished working with Francis Ford Coppola on "Jack." When he read Matt Damon and Ben Affleck's script, Williams was immediately drawn to Sean Maguire, the psychologist who would successfully get through to Will Hunting. He would also later learn that Damon's mother and Affleck's father were the inspirations for the character. Williams would go on to win an Oscar for his performance in the movie.
After working on the film, Williams kept starring in several other hits, including "Patch Adams," "One Hour Photo," and the "Night at the Museum" movies. He would also take on a regular television starring role, playing Sarah Michelle Gellar's dad in the CBS comedy "The Crazy Ones." Sadly, Williams' life was tragically cut short when the actor died by suicide on August 11, 2014. 
Following his death, Damon, who shared several scenes with Williams, issued a statement to Us Weekly saying, "Robin brought so much joy into my life and I will carry that joy with me forever." The actor added, "He was such a beautiful man. I was lucky to know him and I will never, ever forget him." The park bench that they shared in the movie was also transformed into a memorial for Williams.
Stellan Skarsgård (Prof. Gerald Lambeau)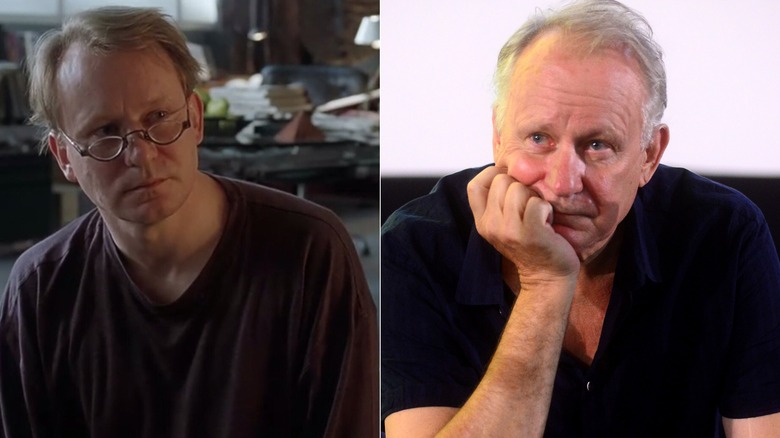 Miramax & Roberto Serra - Iguana Press/Getty Images
By the time Stellan Skarsgård signed on to do "Good Will Hunting," he had been around the block starring in critical hits such as Philip Kaufman's "The Unbearable Lightness of Being" and Lars von Trier's "Breaking the Waves." Not to mention, his acting career also goes as far back as the '60s. And so, it may have been a little surprising as to why Skarsgård agreed to star in a film written by newcomers Matt Damon and Ben Affleck. During an interview with Bomb Magazine, the actor remarked how impressed he was by both men. He also added, "They're open to everything."
In the movie, Skarsgård plays Professor Gerald Lambeau, the MIT professor who discovers Will Hunting's mathematical genius by chance. He also steps in to keep the young prodigy out of jail, taking him under his wing and forcing him to see a psychologist. Professor Lambeau is also responsible for introducing Will to Robin Williams' Sean Maguire. Later on, the men come to blows over how to manage the young man, although they make amends in the end.
After "Good Will Hunting," Skarsgård joined the cast of Spielberg's Oscar-nominated film, "Amistad." He later went on to play one of Meryl Streep's ex-lovers in Universal's "Mamma Mia!" movies. The actor would also play a professor once again, this time in the Marvel Cinematic Universe as astrophysicist Erik Selvig. In 2021, Skarsgård also starred in Denis Villeneuve's Oscar-winning action-adventure, "Dune."
Casey Affleck (Morgan O'Mally)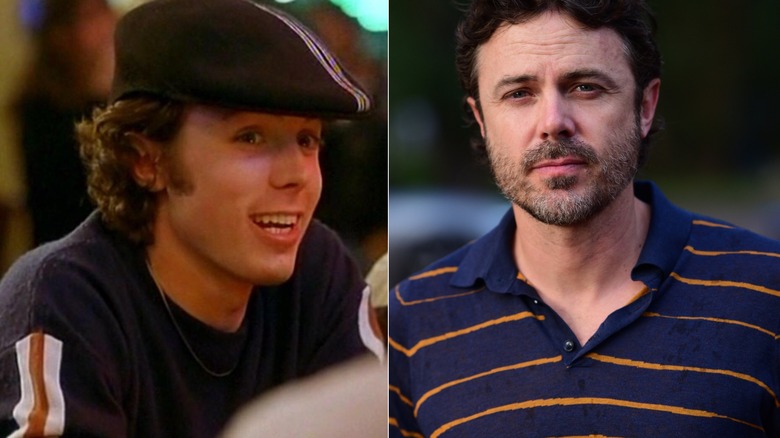 Miramax & Vivien Killilea/Getty Images
Supportive as he was of his brother, the last thing Casey Affleck wanted to do was join the cast of "Good Will Hunting." During an interview with Variety, filmmaker Gus Van Sant recalled that the actor was only interested in doing a documentary on the making of the film. Eventually, however, he was persuaded into playing Morgan O'Mally, one of Will Hunting and Chuckie Sullivan's buddies.
After "Good Will Hunting," Casey Affleck tried to take his career in several directions. He co-wrote and directed the Joaquin Phoenix documentary "I'm Still Here," which resulted in allegations of sexual misconduct against him (Affleck later settled out of court). He also entered a design contest for the World Trade, tried to open a museum, attempted to invent an iPhone app, and explored the idea of opening a vegan restaurant.
Through it all, Casey Affleck kept acting, joining the cast of incredible ensemble films such as the "Ocean's" movies and Christopher Nolan's Oscar-winning sci-fi drama "Interstellar." Undoubtedly, he was picking the right projects, but Affleck just wasn't getting the recognition he deserved. That all changed when Kenneth Lonergan's "Manchester by the Sea" came along. Matt Damon insisted on having Casey Affleck play the lead and would eventually give the actor his first Oscar win. In 2023, he went on to co-star with Damon in Nolan's "Oppenheimer."
Minnie Driver (Skylar)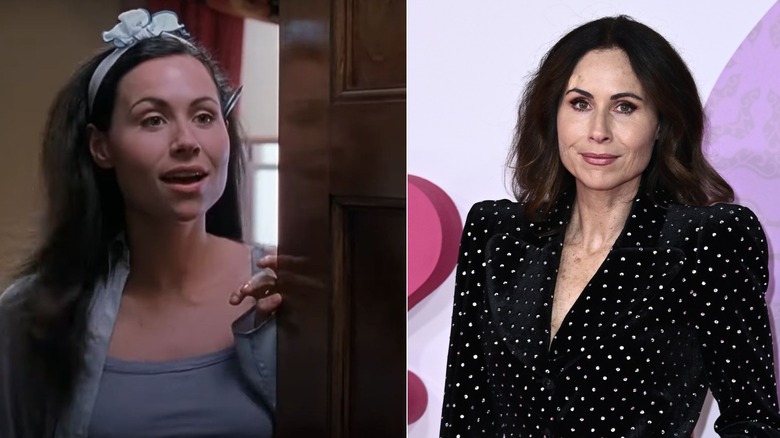 Miramax & Gareth Cattermole/Getty Images
Around the time that Miramax bought "Good Will Hunting," the now-disgraced Harvey Weinstein was running the show but wasn't convinced that Minnie Driver was the right actress to play Will Hunting's love interest, Skylar. During an interview with The Telegraph, she recalled, "I wasn't sexy enough, I wasn't cute enough and I wasn't Gwyneth Paltrow enough." Eventually, Weinstein allowed Driver's casting, and audiences would praise her onscreen chemistry with Matt Damon's character. The actress would also later earn an Oscar nod for her performance in "Good Will Hunting."
After the movie, Driver went on to book several other film roles, including in Joel Schumacher's "The Phantom of the Opera" and "Ella Enchanted." She also ventured more into television, landing roles in series such as "Will & Grace" and "The Riches," which earned her first Emmy nod. Driver later got another Emmy nomination for her performance in the drama "Return to Zero."
More recently, the actress also released her memoir, "Managing Expectations," which she wrote during the COVID-19 lockdown. "Having been metabolized and synthesized by other people my entire adult life, there's a point at which the agency of telling your own story becomes not important, but sort of an interesting exploration," Driver told NPR.
Cole Hauser (Billy McBride)
Miramax & Amy Sussman/Getty Images
Cole Hauser had been friends with both Ben Affleck and Matt Damon long before he joined them in "Good Will Hunting." All three men starred in the drama "School Ties," and became a close group of friends, so much so that Affleck and Damon even stayed with Hauser in Los Angeles for a time. Onscreen, Hauser also played Will Hunting and Chuckie Sullivan's good pal Billy McBride. He often rode with the guys in Chuckie's car and met with them for drinks.
Since the movie, Hauser landed roles in major movies like "2 Fast 2 Furious," "Olympus Has Fallen," and "Transcendence." The California native has also made a name for himself in television after landing the role of cowboy Rip Wheeler in Taylor Sheridan's Western drama "Yellowstone." Hauser secured the role after Sheridan's co-creator, John Linson, sent him a script for the show.
Following the success of "Yellowstone," Hauser was named a brand ambassador for Professional Bull Riders (PBR). With this partnership, PBR also plans to create programs that would support some of the actor's beloved causes, including the Special Operations Warrior Foundation.
George Plimpton (Henry Lipkin)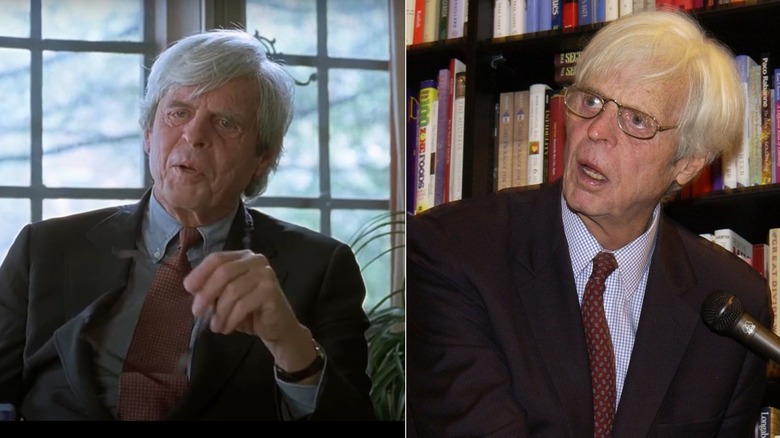 Miramax & Robert Mora/Getty Images
By the time George Plimpton agreed to star in "Good Will Hunting," he was already quite the Hollywood star, having been in the film business since the '60s, starring in films like "Just Cause," "Nixon," and "L.A. Story." In the movie, he delivers a memorable performance as Henry, the first psychologist that Will meets and accuses of being gay. While his screen time in the movie was brief, Plimpton still enjoyed getting recognized in the movie years later.
As far as recognition goes though, Plimpton's went beyond cinema, having co-founded The Paris Review, a literary magazine that celebrates fiction and poetry. He also wrote several books over the years himself. While he may have been busy with his publication and own literary works, Plimpton still found time to do minor acting roles after "Good Will Hunting." In the years that followed, he appeared in series such as "ER" and "Wonderland." He also made cameos in "Just Shoot Me!," "The Simpsons," and Alec Baldwin's "Shortcut to Happiness." Plimpton died on September 25, 2003. He was 76.
Philip Williams (Head Custodian)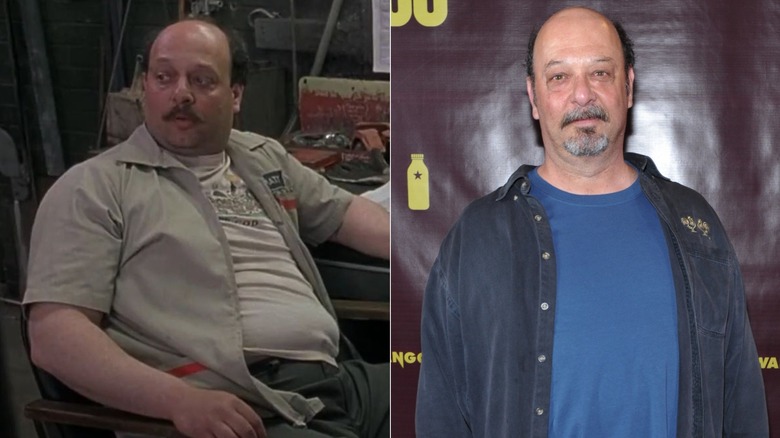 Miramax & George Pimentel/Getty Images
In one scene in the movie, Stellan Skarsgård's character is trying to track down Will Hunting and that's how he ends up speaking with MIT's head custodian, played by Philip Williams. Their scene together may be brief, but Williams suggested some changes to the script to make sure that his onscreen exchange with Skarsgård would go perfectly. "For some reason, the dialogue wasn't making a whole lot of sense, so I approached Stellan (don't know where I got the gall from) and said, 'If you say this, then I say this, then you say this, it'll connect everything,'" he recalled while speaking with Trainwreck'd Society. "And he says sure."
Since "Good Will Hunting," Williams has starred in several other movies, including "Max Payne" and "Jason X." The actor has also found success in television, appearing briefly in series such as "Murdoch Mysteries," "The Transporter," and the Netflix series "Anne with an E." More recently, Williams has been starring in the Hulu series "The Hardy Boys" where he's been playing deli owner Wilt. Over the years, Williams has also been busy voicing for the animated series "Cyberchase."
Bruce Hunter (NSA Agent)
In "Good Will Hunting," Bruce Hunter plays the NSA agent who meets with Will Hunting to discuss the possibility of working for the agency. However, when Hunter's character asks him why he shouldn't work for the agency, Will starts to ramble about why it would never work.
Since "Good Will Hunting," Hunter booked roles in other movies, including the hit comedy "Mean Girls." For the most part, however, he's remained in television and streaming. In previous years, Hunter played a judge in the hit legal drama "Suits" and a congressman in the Priyanka Chopra-led crime drama "Quantico." More recently, he has also had roles in "The Umbrella Academy," "Murdoch Mysteries," and the new Canadian sitcom "Shelved." When Hunter isn't doing any onscreen work, he also teaches acting and improv. The actor has also done work as a puppeteer, working on the show "Puppets Who Kill" and playing a polar bear in "The Breathing Hole."
Christopher Britton (Executive #2)
In the movie, Professor Gerald Lambeau sets Will Hunting up for several job interviews, one of which is a meeting with three company executives. Instead of Will attending, Chuckie Sullivan interviews instead and talks Christopher Britton's character and two other executives into handing over whatever cash they had on them.
Since "Good Will Hunting," Britton has gone on to book roles in several other movies, including "The Day After Tomorrow" and the horror drama "Carrie." The actor also found success in television series, portraying the celebrated Captain Chesley Sullenberger in "Air Crash Investigation" and later landing recurring roles in "Riverdale" and "DC's Legends of Tomorrow." Most recently, Britton also played Chamberlin Locke in the Netflix series "Locke & Key."
Meanwhile, Britton also pursued animated projects over the years and has become known as the voice of Mr. Sinister in "X-Men: The Animated Series." He is also voicing the popular villain again in Marvel Studio's upcoming animated series "X-Men '97."
Francesco Clemente (Rich the hypnotist)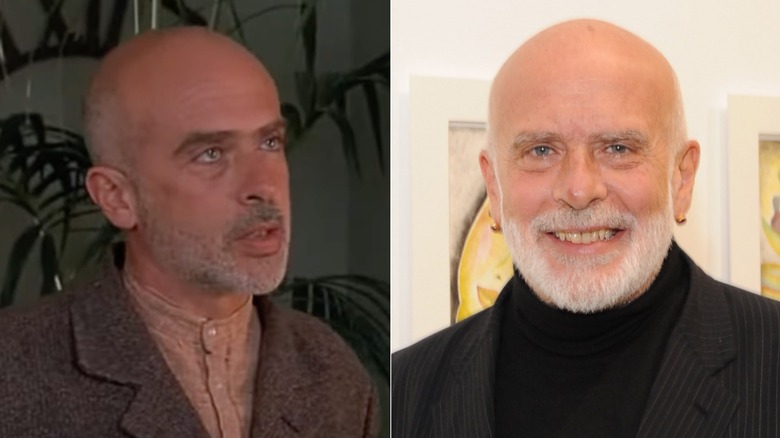 Miramax & David M. Benett/Getty Images
In the movie, Francesco Clemente plays the hypnotist who meets with Will Hunting after his first encounter with a psychologist doesn't work out. Needless to say, their session doesn't go well either and Will even makes a mockery of the whole thing by breaking into song and belting out a few lines from "Afternoon Delight." That's when Clemente's character completely gives up and walks out on him.
Meanwhile, since the movie, it seems Clemente hasn't had much time for acting, save for the comedy "Adam Green's Aladdin" where he played Mustafa. Instead, he has remained focused on his art, which has been his true passion from the beginning, having developed an interest in contemporary art when he was still in his teens. Since then, Clemente has become one of the most celebrated painters today, even being asked to exhibit his works at the famed Guggenheim Museum. Over the years, Clemente has also showcased his art in various venues across Italy, France, China, and the U.S.