The Funny Parenting Mistake George Clooney Regrets Making With His Kids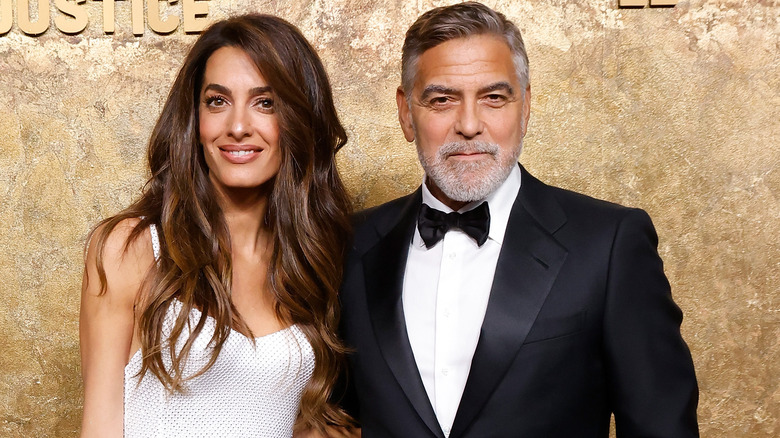 Taylor Hill/Getty Images
George Clooney didn't plan to become a father and husband. However, he now relishes both roles. In an interview on "WTF with Marc Maron," Clooney revealed that meeting his wife Amal Clooney changed his perspective on becoming a father. The glamorous couple didn't agonize over the question of whether or not to have kids and decided quickly.
After Amal presented the idea of them becoming parents, George recalled that after a minute of silence, he told her, "Well I'm in if you're in." They welcomed their twins Alexander and Ella in 2017. Like most parents, Amal and George have made some parenting mistakes, but their mishaps may be funnier than others. In an interview with "CBS Mornings" (2.10-2:36), George said that "they made a terrible mistake" by teaching their kids Italian.
It's a dangerous mistake because neither of them speak the language. "We armed them with a language that they can harm us with. And we don't really know what they say," joked the A-list actor. Their children speak French as well. In a "Today with Hoda and Jenna" (0:5-0:17) interview, Clooney exclaimed "So, you know it's a conspiracy," when talking about the children communicating with each other in French and Italian.
He also taught his children how to prank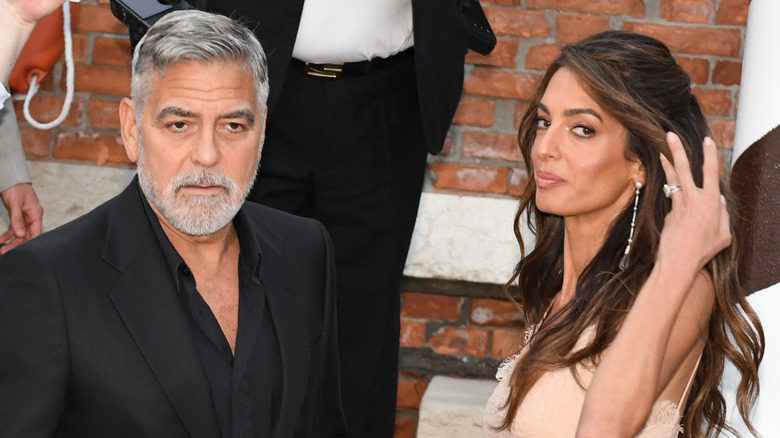 Mega/Getty Images
In the same CBS Mornings interview, Amal shares that Alexander has become a prankster thanks to his father's influence. George Clooney's daughter is also just like him with her humor. He once described her to The Guardian as "very serious" in comparison to her brother, who loves to laugh. In an ET clip (via People), Clooney stated that Ella began pulling pranks as well after she saw how others enjoyed her brother's pranks.
In 2019, while promoting "Catch-22," he told Today that his children put peanut butter on their shoes so it looks like "poo-poo." In another Today interview from 2021, George joked that his mission is to teach them terrible things. He gets joy from shocking Amal with pranks from Ella and Alexander.
Another favorite trick from the Clooney twins is putting Nutella in the diaper and then eating it to shock Amal. George joked about the danger of leaving him alone with his children because of the things he teaches them.
He also wants to teach them empathy and self-reliance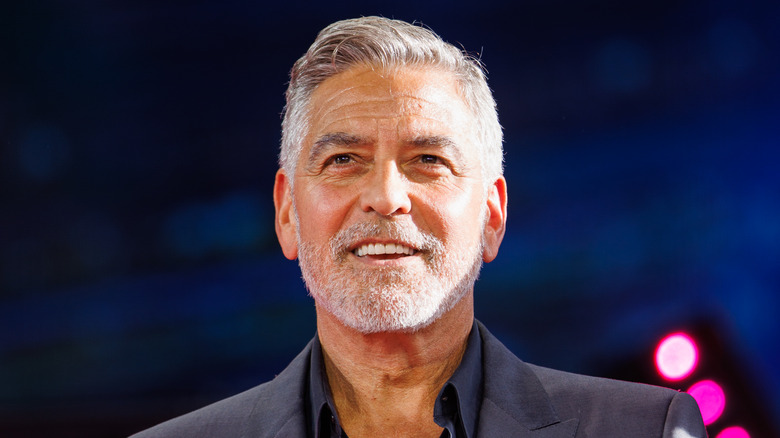 Joshua Sammer/Getty Images
George loves to talk about teaching his children pranks and becoming jokesters like himself. However, that's not the only lesson that he wants to pass on to his children. In "WTF with Marc Maron," George explained his awareness about the problems that can arise from being a celebrity and raising kids with wealth.
He talked about his own childhood and how he didn't come from money. He said the experience made him "scrappy." George wants his children to develop the same self-reliance. He shared a similar sentiment with the Daily Mail in 2017. Clooney wants to be a positive example for his children. 'I want to make sure my children understand they have been given things other children haven't been by accident of birth."
He further explained, "It's challenging to remind children who have been born into this glass of celebrity and money to have empathy for people who aren't as fortunate as they are. That's going to be Amal's and my job to teach our children, and it's an important one."