How Marrying Kyra Sedgwick Changed Kevin Bacon For The Better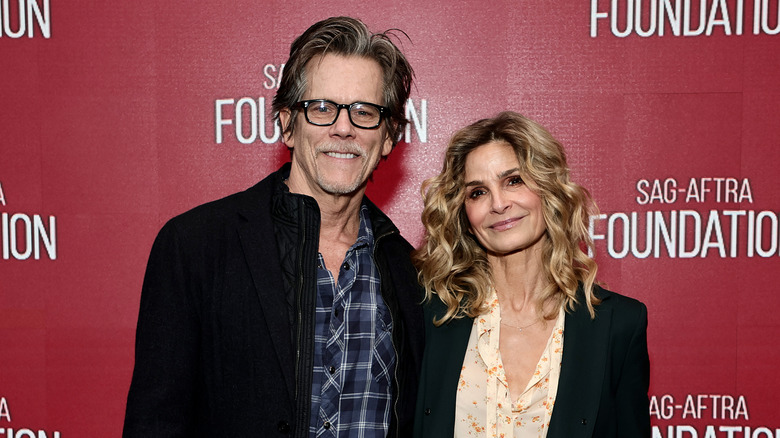 Jamie Mccarthy/Getty Images
Kevin Bacon and Kyra Sedgwick have been married for close to four decades. But like most marriages, Sedgwick and Bacon have faced major obstacles, including a major disagreement about where they would live. However, the pair found a way to make it work. The success of Bacon and Sedgwick's marriage has been a major priority for them. Additionally, being married to each other has inspired them to be better people — Bacon, in particular. 
Bacon told TODAY how Sedgwick and his two kids have made him a more giving and altruistic person. He admitted that he was once obsessed with himself at a young age. "...To become an actor there has to be an element of self-involvement, a deep kind of self-involvement," Bacon revealed. "I certainly had that." Bacon focused more on his needs and wants and less on the world as a whole.
Sedgwick and his children inspired Bacon to care more about the planet. "Once you change your point of view in that way, you start to see how many issues there are that need addressing outside of yourself and your desire to become famous and make money and acquire stuff," shared Bacon.Bacon wasn't just inspired by his wife to care about the world; he took action.
He founded his own non-profit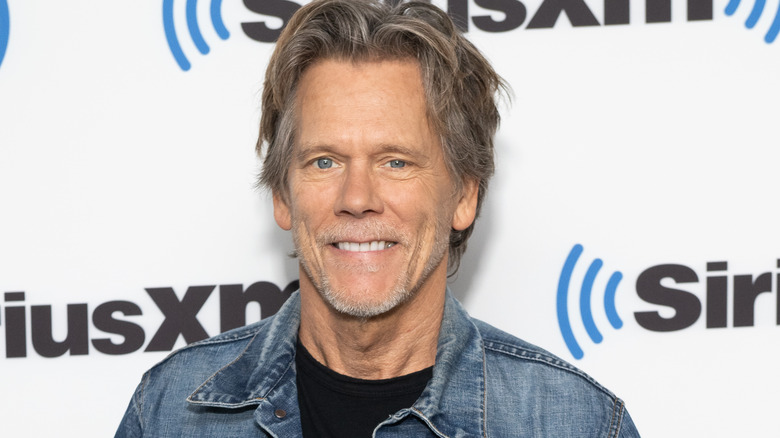 Noam Galai/Getty Images
In 2007, Kevin Bacon launched the non-profit organization SixDegrees.Org. The organization believes in the world's need for connection. It focuses on programs that help improve and empower underserved communities. The website describes SixDegrees' mission as "youth empowerment, justice and equality, and improving a sustainable living environment."
A few of Six Degrees' partnerships include Nature Valley, Bombas, Hachette Book Group, and Capital One Hall. In 2023, Bacon expanded his organization to include a podcast, "Six Degrees with Kevin Bacon." The podcast features Bacon interviewing different famous guests, allowing these individuals to discuss their involvement with some charities, non-profits, and similar organizations. The actor's podcast guest list includes Mark Ruffalo, Matthew McConaughey, Jewel, Thomas Rhett, and Bear Grylls.
New episodes of "Six Degrees with Kevin Bacon" are released every Tuesday. He hopes the podcast and his organization inspire others to get involved and give back to the world. "I've said this before, and I really truly believe this: The thing about 'Six Degrees' is you got to take me out of it," he told People. "If you take me out of it, the concept is actually beautiful, because it shows that we are all connected — and not only are we connected, but we hunger for connections."
Bacon and Sedgwick are also involved in other organizations that give back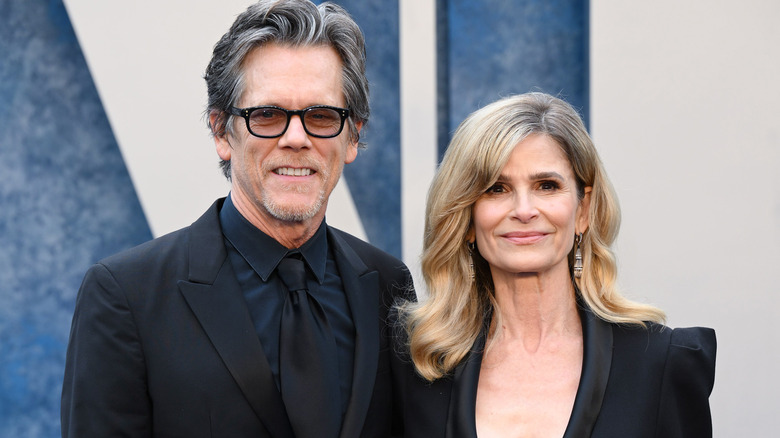 Karwai Tang/Getty Images
Being married to Kyra Sedgwick has truly changed Kevin Bacon's heart and opened his eyes to other issues and causes they could support. The couple has continued to stand together to support other organizations making a positive impact. In 2021, they were honored by the Point Foundation, a non-profit that provides scholarships to LGBTQ+ students pursuing undergraduate, graduate, and doctoral degrees. The couple was honored with the Point Leadership Award for being allies to the LGBGTQ+ community. According to The Hollywood Reporter, when accepting the award, Sedgwick stated, "We are as committed to their right to live and love as they choose as we are our own.
In addition, the couple has helped support and establish animal shelters, including ones that help reunite pets with their owners. According to The Animal Rescue Site, Sedgwick and Bacon have fostered and adopted several animals, including their own pitbull Lily. During quarantine, they even took in their daughter's dog.
Other charities and causes that Sedgwick and Bacon have supported over the years include the American Foundation for Equal Rights, Human Rights Campaign, Elizabeth Glaser Pediatric AIDS Foundation, Entertainment Industry Foundation, Red Cross, and Global Fund for Women.