Simon Cowell Missed A Major Opportunity To Work With The Spice Girls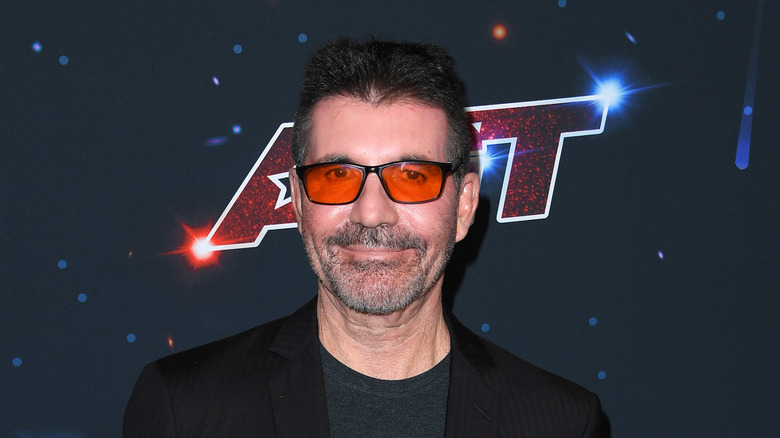 Steve Granitz/Getty Images
Simon Cowell is a heavy hitter in the music industry — he's to thank for some of our favorite singers, such as Camila Cabello (à la Fifth Harmony), Cher Lloyd, and of course, One Direction. He discovered many of these stars when they were still rising talents on both the British and American incarnations of his talent competition franchise, "The X Factor." Cowell has had undoubted success as a judge and record label exec for over 40 years. But all successes come with a few lows, and for Cowell, his biggest regret was passing up on the Spice Girls.
Founded in 1994, the iconic girl group quickly amassed fans across Britain and beyond. They topped worldwide charts and sold over 80 million albums by their disbandment. Cowell reflected on his lost chance at getting in on the successful group on the "Jay Leno Show." When Leno asked what Cowell's biggest career regret was, he referenced the pop songstresses. "I offered them a deal, but they didn't want to sign to me, so that kind of hurt at the time," the "Syco Music" founder said (per HuffPost). Notably, the Spice Girls eventually became the highest-selling girl group of all time.
The Spice Girls said Simon Cowell actually turned them down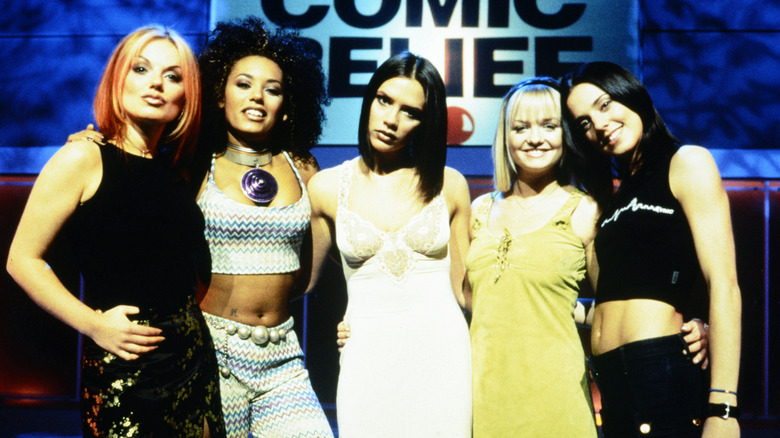 Comic Relief/Getty Images
While Simon Cowell has listed losing the Spice Girls as his biggest career regret, the bandmates remember the situation differently. "Posh Spice" Victoria Beckham put Cowell on blast during an episode of "America's Got Talent," where she joined the panel as a guest judge. Beckham revealed: "He is the only man in the music industry who turned down the Spice Girls — and said we would never work. I like that fact," (per Daily Mail).
"Scary Spice" Mel B, who also judged alongside Cowell on "The X Factor," recalled how they failed to capture his interest. The determined girl group approached Cowell in a parking lot as he was leaving work, and had an impromptu audition. "[We] said, 'Look, we're going to be famous one day, can you sign us?'" Mel B told "The Tonight Show with Jimmy Fallon" (via The Sun). "And he said 'No, it's not going to work.'"
Cowell is notoriously known for being hard to please as a judge on "American Idol," "The X Factor," and "Britain's Got Talent." While his unfiltered criticism and straightforward personality can be too much for some contestants, Cowell certainly knows what it takes to be a star.
Simon Cowell thinks the Spice Girls are the best girl group of all time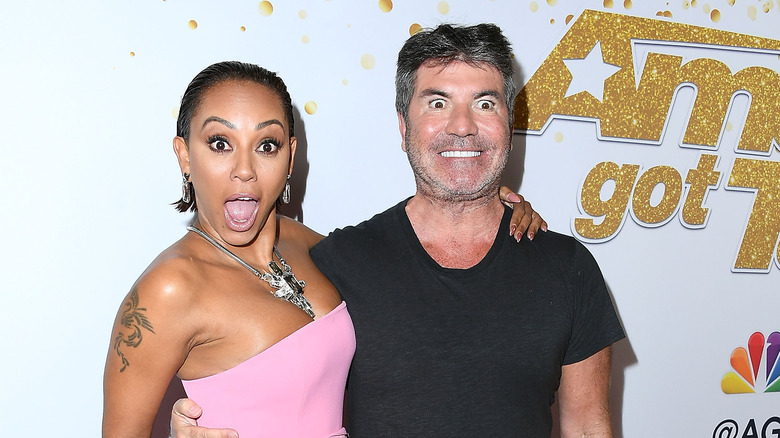 Steve Granitz/Getty Images
As an entertainment mogul, Simon Cowell has nurtured talent competition winners such as Kelly Clarkson and Carrie Underwood. The former A&R rep often speaks to the success of contestants before their singing careers take off. With an estimated net worth of $600 million, Cowell has a proven track record for pop success — and even though the Spice Girls were the ones who got away, he still has high praises for the group. "For me, I think they were arguably the best girl band of all time, and Mel was a big part of their success," Cowell raved of the group and his "X Factor" and "America's Got Talent" co-star (per Us Weekly).
The last time all members of the Spice Girls reunited on stage was during the 2012 Olympics. While they headed on the road for their "Spice World" tour in 2019, fan-favorite Victoria Beckham was noticeably missing. Beckham said that while she will always be "Posh Spice," she had a commitment to her children and eponymous fashion line. "I'm sure when they are on stage, a part of me will feel a bit left out," Beckham explained to the Guardian (via People). "Because a part of me will always be a Spice Girl."