Meet Hugh Jackman's Two Children, Oscar & Ava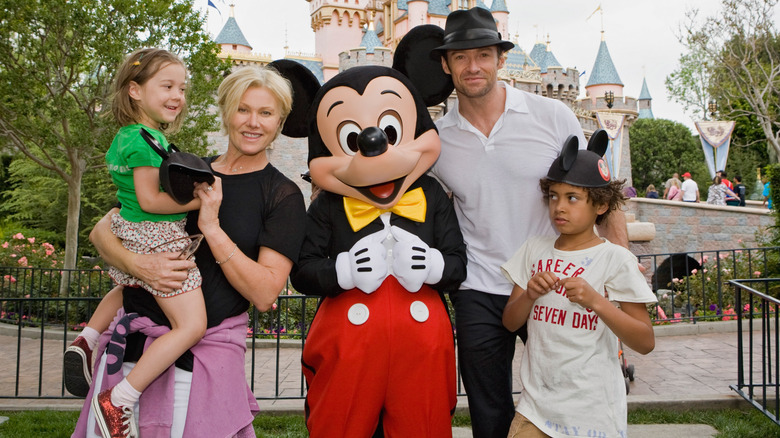 Handout/Getty Images
With Hugh Jackman and Deborra-Lee Furness's recent shock split, there are more questions than answers. Despite the noticeable age difference — Hugh being 13 years younger — the celebrity couple was happily married since 1996. Thus, we ignored the fleeting signs that Hugh Jackman and Deborra-Lee Furness's marriage wouldn't last. 
That was until their revealing statement to People in September 2023. Announcing their divorce, they emphasized that their family remains their highest priority, saying little else. It's highly commendable that they're handling the situation maturely and respectfully, but we can't help but wonder why they couldn't make it work after 27 years.
More importantly, we wonder about the feelings and welfare of their two children, Oscar and Ava Jackman. Unlike many celeb families, neither Hugh nor Deborra-Lee have kids from previous relationships. After several attempts to have biological children, the duo fast-tracked their adoption plans, welcoming Oscar in 2000 and Ava in 2005.
Meet Oscar Maximilian Jackman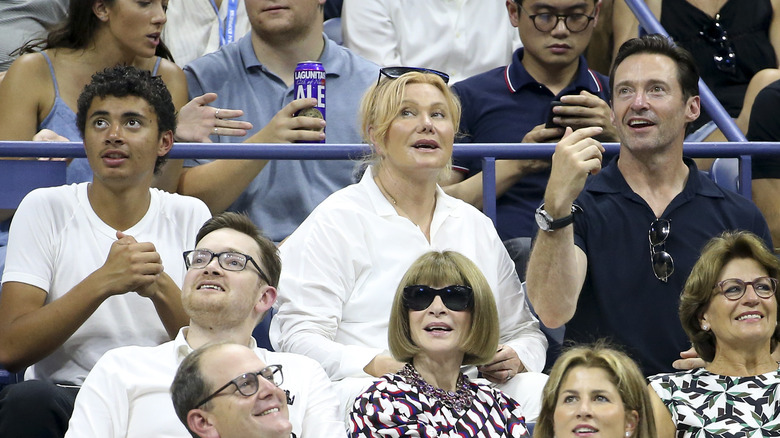 Jean Catuffe/Getty Images
Oscar Maximilian Jackman was adopted as a newborn in California shortly after his birth. The young Jackman is only part Bosnian, but his adoptive parents have put in the work to ensure that Oscar feels connected to his roots. Deborra-Lee Furness informed People that they had even acquired a Croatian/Bosnian cookbook, which a young Oscar was particularly proud of, even carting it around with him everywhere at one point. 
Years later, Hugh Jackman gave a sneak peek into what his son was like as a teenager in a conversation with ET Online. He recounted, "Once he was on the beach. He was talking to a girl, he was about 13 ... and he started walking towards me ... and he goes, 'Dad, Dad, Dad, she's coming over. I told her you're Wolverine, just go with it.' I was like, 'I am the wingman for my 13-year-old boy.'" While there are undeniable advantages to having a world-famous actor for a dad, both parents instilled gratitude and humility in their children. 
Hugh shared with People that they raised their kids to recognize their privilege and to understand their "responsibility to use those advantages to assist others." In 2018, Oscar reunited with his two sisters, Olivia and Nyomi Lanham, and his aunt, Rochelle, in Iowa, per Woman's Day. The following year, he headed to college. An insider gushed, "He's a happy and passionate young adult who despite being adopted and growing up as celebrity offspring is kind, popular with his friends, and well-adjusted."
Ava Eliot Jackman is just as low-key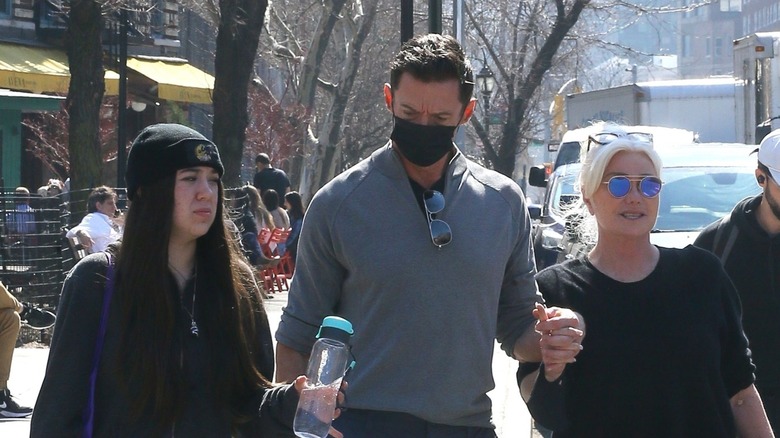 Backgrid
Ava Eliot Jackman, the youngest Jackman child, celebrated her 18th birthday on July 10, 2023. In a 2009 conversation with Katie Couric (via Today), Hugh Jackman's affection for her was as evident as his love for Oscar Jackman. "[She] loves school," he enthused. "She can't wait to go. She comes home and tells me all about her day. She's loving life and she's so like Deb. It's unbelievable to watch." The little girl was also often found tidying up their living space, much to Hugh's delight. 
As a teenager, though, things were different. In 2019, the Marvel star revealed to Closer magazine that Ava had barred him from attending her dance classes (via Daily Mail). One visit caused a major commotion due to Hugh's popularity spike following his performance in the musical "The Greatest Showman." Everybody swarmed him, overshadowing the class and displeasing his daughter. More recently, Deborra-Lee Furness confirmed to People that, similar to Oscar, both parents ensured Ava connected with her Mexican heritage by visiting her ancestral home.
Regarding romantic relationships, in 2023 the Daily Mail reported that Hugh had established stringent dating guidelines for Ava as she approached the end of her high school journey. It's evident that Hugh and Deborra-Lee have a deep connection with their children. Hopefully, their bond with them will prevail through the separation.