Inside Suzanne Somers' Complicated Relationship With John Ritter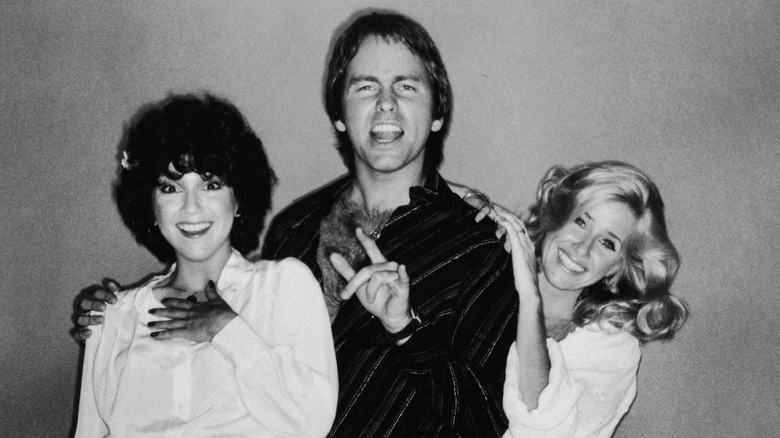 Hulton Archive/Getty Images
TV legend Suzanne Somers passed away at 76. Following her death, we're looking back at her exit from "Three's Company" and why it complicated her relationship with co-star, John Ritter.
"Three's Company" aired in 1976 with Joyce Dewitt, Ritter, and Somers starring in the beloved sitcom. The trio shared the screen for the first five seasons of the show, despite there being some tension towards the end. With the end of her contract approaching, Somers wanted equal pay with her male counterpart, who according to Outsider, was the it man. Ritter reportedly made $150,000 each episode, while Somers only racked in $30,000. The negotiations turned sour and Somers' life changed. 
ABC not only didn't give the actor her raise, but they axed her from the show entirely. And she wasn't happy. After she was fired, Somers went public with complaints about the pay discrepancies between men and women in television. Ritter wasn't thrilled about his co-star speaking out regarding her lack of pay, and he took the matter rather personally, which Somers attributed to their close relationship on set. Upon leaving the show in 1981, Somers wouldn't speak to Ritter for decades until just before he died in 2003. 
The former co-stars buried the hatchet before his passing in 2003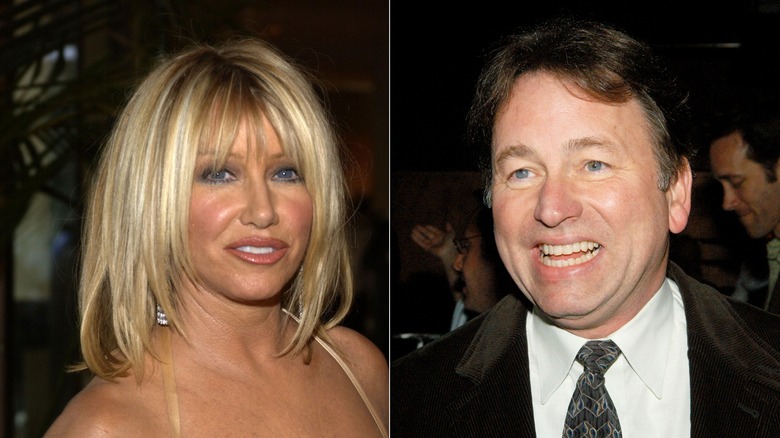 L. Cohen & Lawrence Lucier/Getty
Suzanne Somers reflected on her treatment after being fired, recalling that she wasn't permitted to speak to her fellow castmates and was escorted on and off set (via Biography). When she finished filming Season 5, that was the end of her interactions with John Ritter for over 20 years. Somers later revealed her final conversation with Ritter and shared fond memories of her former co-star. 
"He's the greatest physical comic of our era, on par with Dick Van Dyke. John Ritter could flip over a couch and it was choreographed like a dance," she told Entertainment Tonight. "He didn't count it out, but he did it the same way each time. I learned so much watching him." The duo had great chemistry on set, which is why she thinks he took her departure so hard. "I think he irrationally got mad at me because he lost his sparring partner," she explained to the outlet. 
But all was not lost, despite there being radio silence between the actors for so long. Somers revealed in a 2021 interview with Entertainment Tonight that in 2003 she got a call from Ritter who said to her, "'Hey babe . . . I forgive you,'" to which she replied, "Thanks." The pair were planning on working together again, however, he sadly died before they could reunite. But it seems pretty safe to say they repaired their friendship before he did.