Joshua Jackson And Jodie Turner-Smith Had An Instant Connection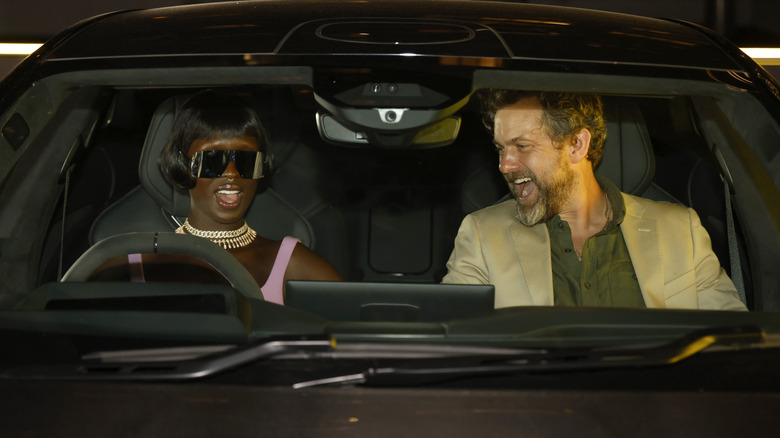 Brian Ach/Getty Images
Jodie Turner-Smith's filing for divorce from Joshua Jackson came as a shocker, considering that the two appeared smitten with one another. Even more puzzling is that Turner-Smith noted the date of separation as September 13, 2023, which was mere days after the couple celebrated Turner-Smith's birthday together in New York City. Nevertheless, she cited "irreconcilable differences" in her filing and is looking to keep an amicable co-parenting relationship with Jackson through joint custody of their daughter, Juno Rose Diana Jackson. Jackson has not commented publicly on the split but was allegedly surprised by Turner-Smith's move, which is a sad conclusion to their love story.
The actors initially met in 2018 during Usher Raymond's birthday party. Turner-Smith admitted to Seth Meyers on his late-night show that she tried dodging Jackson at the shindig. However, her attraction to him was immediate. The "Dawson's Creek" star felt the same way towards Turner-Smith, and it didn't take long for the two to embark on a fast dash to the alter, marrying in December 2019 and welcoming Juno in April 2020. 
No matter what led to the marriage breakdown, the couple was once deeply in love after connecting immediately.
Jodie Turner-Smith and Joshua Jackson seemingly experienced love at first sight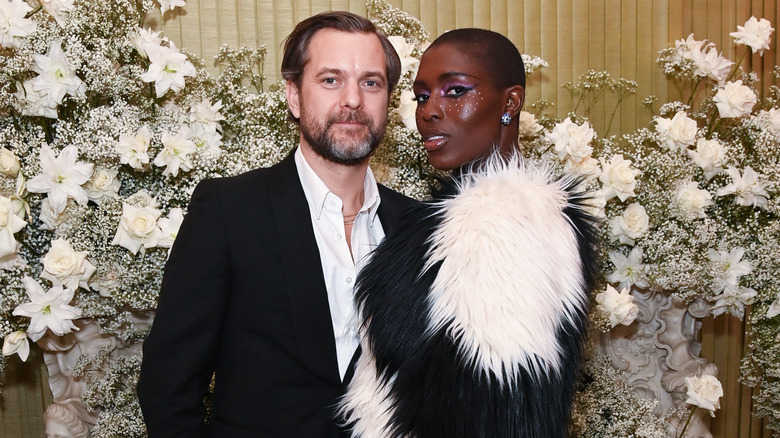 Dave Benett/Getty Images
When Joshua Jackson and Jodie Turner-Smith first met at the celebrity party, the two immediately noticed one another. Turner-Smith was wearing a T-shirt inspired by the movie "Sorry To Bother You," so Jackson won her over by referencing this as an icebreaker. In an interview with Mr. Porter in July 2021, Jackson explained, "Not the smoothest thing I've ever done, but it worked. We were pretty much inseparable from the word go." They both were so drawn to one another that Jackson stuck close by Turner-Smith throughout most of the evening.
Turner-Smith might have originally played hard to get, but she was a fan of Jackson for years. In fact, she notes Jackson as her first crush, falling for him as a teenager while watching him portray Pacey Witter on "Dawson's Creek." With such a strong connection before and after meeting and even a significant age gap, the two decided to spend some steamy private time together, which would ultimately lead to a much more serious union.
Joshua Jackson and Jodie Turner-Smith had a one-night-stand after meeting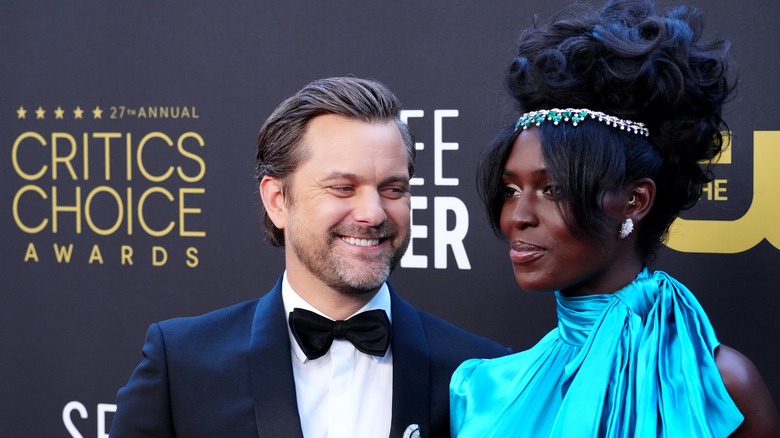 Jeff Kravitz/Getty Images
Jodie Turner-Smith and Joshua Jackson had such a great time together that they decided to carry on their excellent time privately. During her chat on "Late Night with Seth Meyers," in May 2021, the "Queen and Slim" star shared she and Jackson slept together that same night (via People). "We had a one-night stand. We're in a two-, three-year one-night stand now," Turner-Smith joked.
Jackson wasn't looking for a deep connection at the time. Still, neither could stay away from each other after that evening together. Turner-Smith was so enthralled with Jackson that she took the initiative to pop the question first. In April 2023, he praised his picturesque marriage, telling Entertainment Tonight, "There is nothing that is not better off than being married to her and having that baby. It's everything." 
Sadly, things would take a turn just months later with the surprise divorce petition. An insider told People in October 2023 that Smith wanted out of the marriage once it turned "unhealthy," though they did not elaborate. Since the filing, Smith has stripped all remnants of Jackson from her Instagram. However, Jackson still has several images of his soon-to-be ex-wife across his profile. Though they may not be seeing eye-to-eye, there was once a lot of love between them, which has been well documented.