Eddie Murphy's Model Daughter Shayne Has Grown Up To Be Gorgeous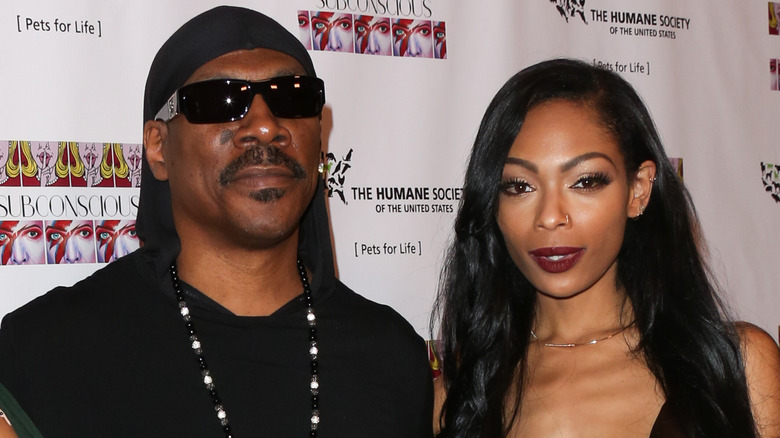 Paul Archuleta/Getty Images
While some celebrity kids struggle to carve a distinct identity because of their famous heritage, Shayne Audra Murphy, daughter to movie legend Eddie Murphy, is doing just fine. Born on October 10, 1994, Shayne has not one, but two famous parents. Her mother, model Nicole Mitchell, was married to Eddie for 13 years and is the mother of five of his 10 kids.
Despite the fame and Eddie Murphy's net worth, her parents strived to ensure a semblance of normalcy for Shayne growing up. She completed her high school education at Wildwood School in Los Angeles and earned her bachelor's degree in English Literature from Loyola Marymount University in 2018.
Long before this, however, the limelight had already found Shayne. In 2011, she was "discovered" by Jerome Martine, who described her as "an exotic, beautiful, confident, grounded, sweet 16-year-old with impeccable manners and style." While many expected that she would pick between acting and modeling, Martine, who already managed Shayne's sister, Bria Murphy, foresaw a brighter future for Shayne and encouraged her to go for both.
Shayne Murphy began her modeling career in 2014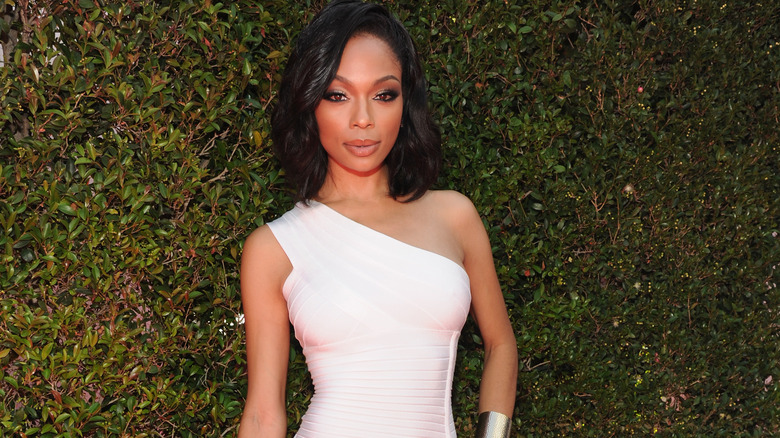 Kevin Mazur/bet/Getty Images
Despite Jerome Martine's open praise for Shayne Murphy, whether or not they ever collaborated remains unclear. However, three years after his public remarks, her first photoshoot was unveiled to the public, and it was steamy. At 19, Shayne posed alongside her sister Bria Murphy wearing racy black lingerie featuring a thong and a see-through bra. The photos were captured and shared by Dimitri Ray, who went by the Instagram handle @IamEpicLA. As anticipated, these photos stirred significant chatter, heightened by Ray's revelation that the shoot had taken place in Nicole Mitchell's bedroom, which she shared with her fiancé, Michael Strahan.
Ray further surprised many by acknowledging that Shayne and Bria had not sought permission for the photoshoot in that location. TMZ also reported that the sisters had intended to pitch the photos to Victoria's Secret. Shayne might not have gotten to work with company, but that didn't stop her from trying something new. That same year, months before Michael Strahan and Nicole Murphy called off their engagement, Shayne ventured into acting. She made her debut on reality TV by joining her mother, Mitchell, in Season 3 of "Hollywood Exes."
Shayne's digital presence starkly contrasts with her more reserved parents. Her Instagram profile offers a candid window into her life, displaying gorgeous photos paired with distinctly Shayne-esque captions. While some platforms have criticized her social media content, Shayne confidently embraces her style, candidly admitting her tendency to overshare.
Shayne's acting career got a massive boost in 2023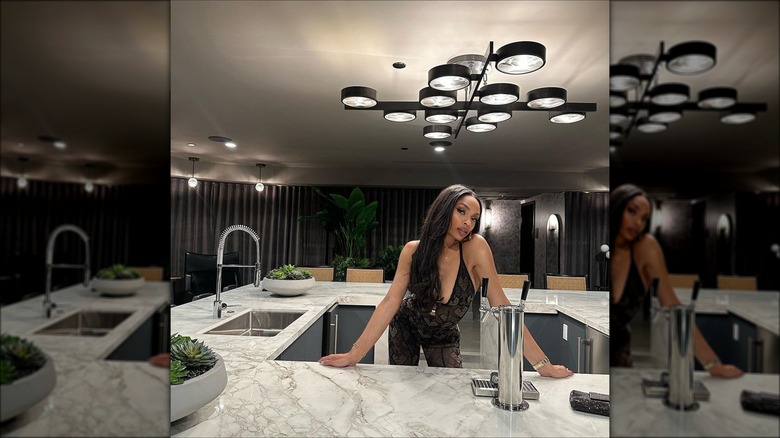 In the summer of 2023, Shayne Murphy added another feather to her cap by starring in "Claim to Fame." She lasted four episodes before being identified as the daughter of comedy legend Eddie Murphy. Although Shayne's elimination might have disappointed her, her remarks about her father after the show were nothing short of a heartwarming class act.
She said, "I am Shayne Murphy. My father is Eddie Murphy. He is a legendary comedian and entertainer. But beyond that, he is the best dad in the world." Despite Shayne's elimination, which some termed a betrayal since she was ousted by Cole Cook, to whom she seemed close, her reaction to the situation shows how mature she is. When People asked about her feelings towards Cole, she clarified that she understood it was a game and bore no hard feelings towards him.
Outside the realm of cameras and fame, Shayne indulges in her culinary passion. In 2021, she launched an Instagram page called @shayneskitchen, where she showcases an array of dishes and recipes. All eyes are on Shayne as we eagerly await her next endeavor. Whatever it may be, it's bound to carry that signature Murphy magic.