Scott McGillivray Vs Tarek El Moussa: Fans Have Spoken On Which Is The Hunkiest HGTV Star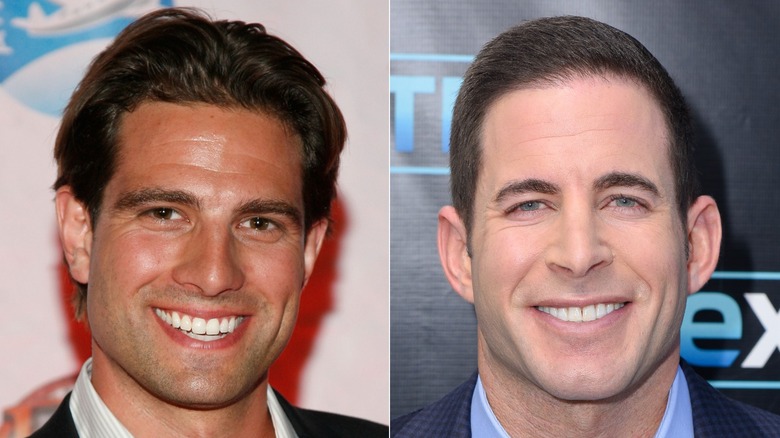 Malcolm Taylor & Noel Vasquez/Getty
It's official: people can't stop watching HGTV. One of the reasons might be the plethora of good-looking guys onscreen. Sure, you might tune in to see the flipped houses, backyard makeovers, real estate hunts, and jaw-dropping home renovations, but it makes watching all the action so much sweeter when there's some hunkiness added to the mix.
Tall, dark, and handsome, Scott McGillivray has done double-duty for HGTV in both the US and Canada for years. In the States, he fronts "Income Property," "Buyers Bootcamp," and "Vacation House Rules." North of the border, McGillivray gets more personal with "Moving the McGillivrays" and "Scott's Own Vacation House." Equally tall, dark, and handsome, Tarek El Moussa started out on HGTV with the hit series "Flip or Flop," and has added more shows to the network's ever-expanding arsenal with "Flipping 101 with Tarek El Moussa" and "The Flipping El Moussas" alongside his wife, Heather Rae El Moussa.
With both men showing viewers not only how to conquer the world of buying and making houses look pretty, and both also clearly capable of inciting a little swooning, it only stands to reason there had to be a hunk-off. And, in a poll conducted by Facebook's Fans of HGTV, asking which of the two is the favorite, the votes swayed in the direction of Mr. McGillivray.
McGillivray won the hunkiest title by a landslide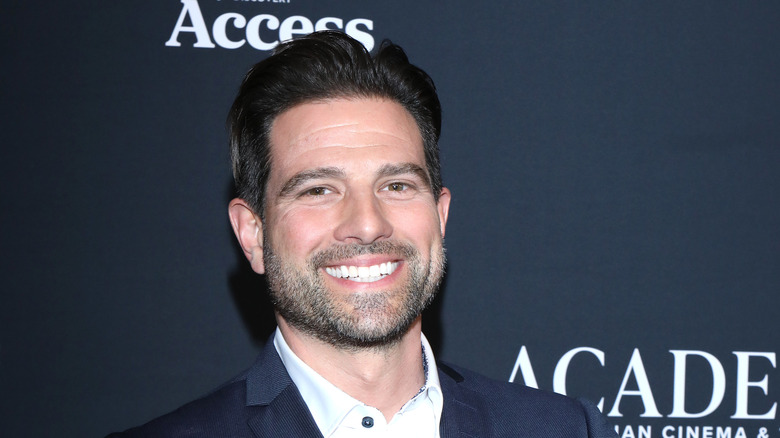 Jeremychanphotography/Getty Images
Both HGTV stars received tons of votes, but participants in the poll chose Scott McGillivray as their hands-down winner. "Scott by a million miles. He's got a great smile," one fan raved. Another reasoned the reality star is: "Funny, good looking and an all around nice Canadian!" Others commented on McGillivray's personality, noting, "He's not pompous or uppity. He's fun, lighthearted and easy on the eyes" and "Scott is a wonderful guy to watch & so good with his clients!" One fan put it rather succinctly: "Def Scott. He's quite the hunk!"
While McGillivray received the majority of the votes, there were quite a few HGTV fans who couldn't quite decide between the "Income Property" star and his network colleague, "Flip or Flop" co-host Tarek El Moussa. "Both are awesome!" one commenter remarked while another wrote, "Love both of them! Too cute" and a third shared, "Both are so dreamy in their own way." But in the end, only one home renovation master could claim the official HGTV hunk title. As one respondent pointed out, "Both men are great, but there is a little something special about Scott."