5 Characters Who Need To Make A Bold And The Beautiful Comeback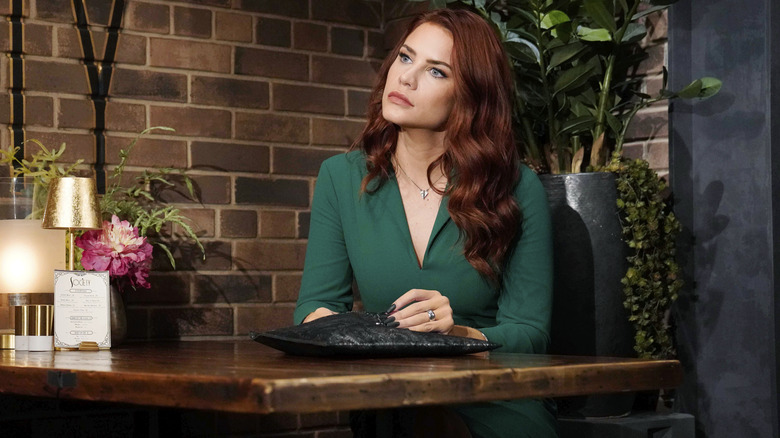 Howard Wise/JPI Studios
"The Bold and the Beautiful" has been a staple of daytime television since 1987, and dozens of characters have come and gone from the series during that time frame. Katherine Kelly Lang (Brooke Logan) and John McCook (Eric Forrester) are the only original actors left on the show who were present during the series premiere. While some other characters are still on the canvas with different faces, many have disappeared from the show altogether.
Some characters arrive on the scene for a hot storyline but eventually fade into the background, forgotten for whatever the hottest new thing is. However, some characters are worth giving a second opportunity to shine in the spotlight. Countless individuals impacted the series in one way or another and would instantly shake things up if they made their returns to "Bold."
Many of the characters on the list have somewhat of a villainous side, but the bad guy types typically offer more to the overall direction of a show like "Bold." Regardless of their personalities, giving characters with deep connections to those currently on screen a new lease on life will undoubtedly improve the sudser. There's nothing but good things that can come from it. Whether for a short period or a contract return, any of these faces would be a game changer.
Zoe Buckingham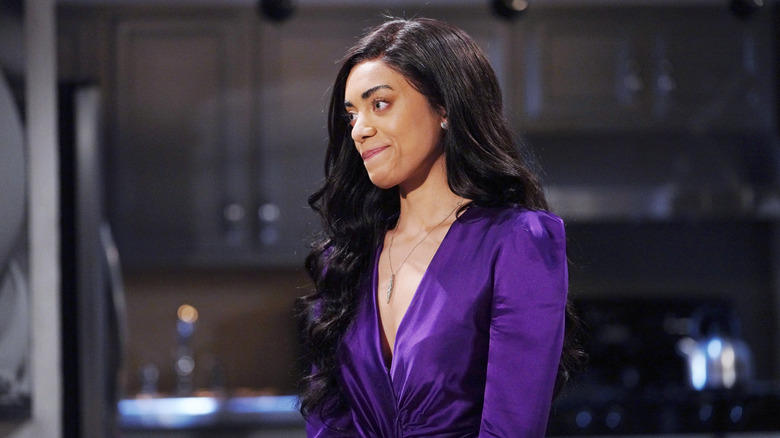 Howard Wise/JPI Studios
Zoe Buckingham's time on "The Bold and the Beautiful" ended far too soon because of Kiara Barnes' desire to act in other projects. There was so much untapped potential for Zoey, and the end of her relationship with Carter Walton (Lawrence Saint-Victor) didn't get the resolution it required because of her hastily exit. After Carter's affair with Quinn was finally exposed, Zoe opted to leave Los Angeles shortly thereafter instead of having multiple heated confrontations with Quinn. 
Zoe was the top model at Forrester Creations for quite some time, so with 2023 featuring dueling lines between Ridge Forrester (Thorsten Kaye) and Eric Forrester (John McCook), as well as the ongoing "Hope For The Future" line, there would be plenty for her to do. Zoe could also make her grand return to shake up the dynamic between her ex-fiance, Thomas Forrester (Matthew Atkinson), and his long-time love interest, Hope Logan (Annika Noelle). Thomas and Zoe didn't work out because of Thomas' obsession with Hope, so naturally, Zoe might feel some type of way about their union. 
Beyond Zoe's personal life, her sister, Paris Buckingham (Diamond White), has somewhat floundered in her absence. Paris had a strong story for a bit, but she's nearly faded entirely away from the canvas. It could be an interesting dynamic to witness Zoe confront Paris for being engaged to Carter so quickly after she left town as well.
Quinn Fuller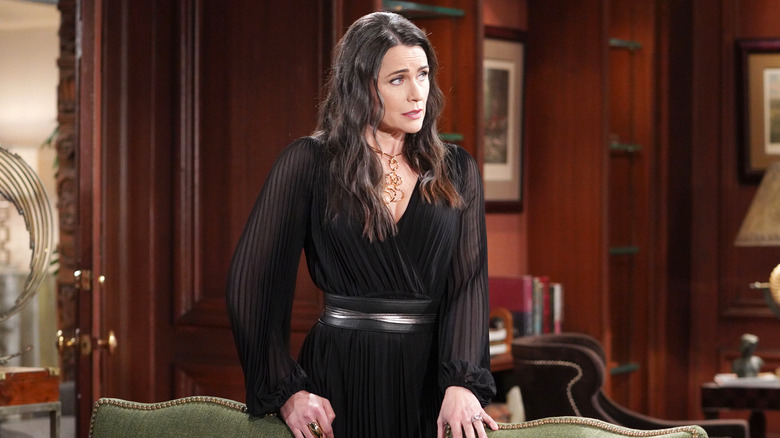 Howard Wise/JPI Studios
Quinn Fuller (Rena Sofer) deserved better from "The Bold and the Beautiful." She was written out of the series with little fanfare, and after a decade-long run on the series, it was disheartening to see no effort put into her exit. Quinn's ex-husband, Eric Forrester, took center stage again in 2023, and it would've been appropriate to bring Quinn back for the emotionally charged storyline. They spent many years together, and even though it ended on a sour note, it would be an insult to Quinn to not include her. 
Quinn's son, Wyatt Spencer (Darin Brooks), left the series in 2023 as well, making her ties to Los Angeles a lot thinner than they used to be. However, with her ex-boyfriend, Deacon Sharpe (Sean Kanan), engaged to serial criminal Sheila Carter (Kimberlin Brown), Quinn could ignite that story into a more exciting plot. Sitting around listening to Sheila call Deacon her "daddy" doesn't cut it, so bring in Quinn to implode that dynamic. 
Quinn was always able to balance the line between villain and good guy, and that sort of middle-ground character isn't often present on the canvas. Usually, it's either bad guys like Thomas Forrester, who are entirely off-kilter, or people like Hope Logan, who are seemingly saints in a sequin dress. Whatever the case, inserting Quinn into any ongoing storyline would immediately pick things up. 
Flo Fulton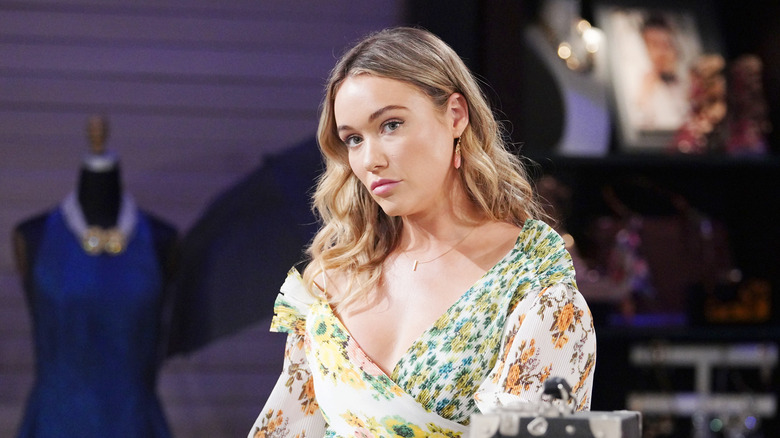 Howard Wise/JPI Studios
What happened to Flo Fulton (Katrina Bowden)? Nothing about her original story arc was given any sort of resolution, and she disappeared from Los Angeles without a trace. She went from finally being accepted as a member of the Logan clan and being engaged to Wyatt Spencer to totally vanishing. It didn't make any sense, nor was it explained. Flo had a lot more to offer the show, and since viewers witnessed her bad girl antics in the Baby Beth kidnapping storyline, they could've easily revisited those tendencies. 
Also, beyond Hope Logan, Brooke Logan (Katherine Kelly Lang), Katie Logan (Heather Tom), and Donna Logan (Jennifer Gareis), there isn't much left. Removing Flo takes away the only living child of Storm Logan and dwindles the family's numbers down. While the Forrester family is the primary family that drives the series, the Logans have played an integral part since the beginning of the show in 1987. 
It appears that viewers would also relish in a return to the series for Flo, with one viewer tweeting, "I wish they would bring Flo back. They should have had a rivalry with Flo/Hope. Missed opportunities there. How would Hope deal with Wyatt engaged to the woman who sold Hope's baby." Another fan also expressed their desire for her story to continue, writing, "Where is Flo? How is she doing? I miss her and wish she was back. #boldandbeautiful you know you could talk about her and what's going on in your life."
Shauna Fulton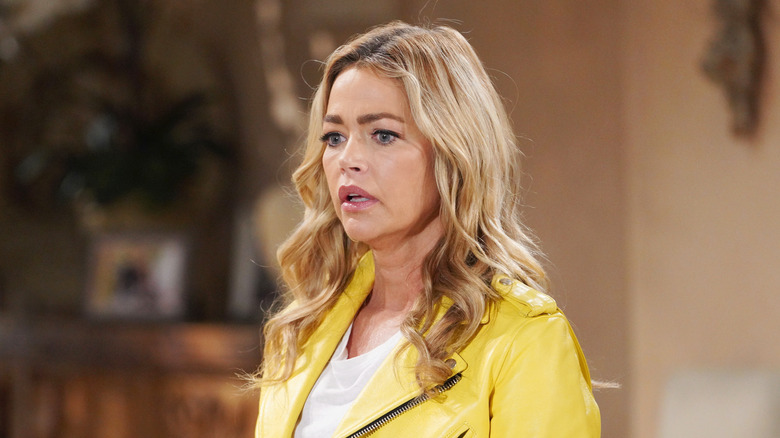 Howard Wise/JPI Studios
Flo Fulton's return would absolutely have to be accompanied by the grand return of Shauna Fulton (Denise Richards). Richards is a highly recognizable celebrity and brings a level of stardom to "The Bold and the Beautiful" that is oftentimes missing. "Bold" never truly figured out what to do with her character, and her time on the series was cut far too short. Like Richards' time on "The Real Housewives of Beverly Hills," Shauna was only around for a couple of years, made a mess of many lives, and was gone just as quickly. 
Shauna had incredible chemistry with Ridge Forrester, and her inclusion into the storylines would infuse new life in his romantic journey. Constantly pairing him with Brooke Logan or Taylor Hayes (Krista Allen) is tiring, and viewers deserve something fresh and exciting. There's nothing thrilling about witnessing him flip-flop back and forth between those two anymore. Have Ridge fall again for the sultry Shauna, and center the storyline around the reactions from Taylor and Brooke.
Fans want Shauna back on the show as well, with one viewer wanting Ridge's personal life to take a new direction. They took to social media to write, "Might this be a perfect opportunity for the return of Shauna to #BoldandBeautiful? I'd love for Shauna to swoop in and make Brooke jealous."
Sally Spectra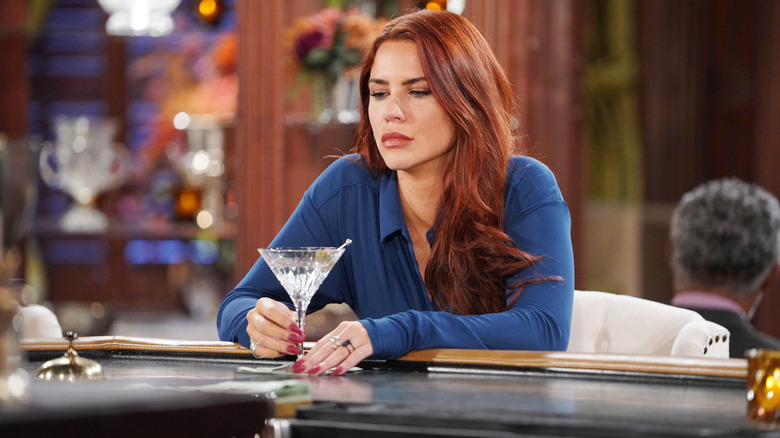 Sally Spectra (Courtney Hope) might be a controversial choice to return to "The Bold and the Beautiful" because of her prominent status on "The Young and the Restless." However, despite fleeing Los Angeles for Genoa City in 2020, things haven't improved much for the former fashion designer. Sally made a mess of her life, having faked a fatal disease to keep Wyatt Spencer, but she's tried so hard to atone for that in the following years. While Sally isn't the town pariah anymore, her life is still in shambles. 
Sally's been caught in a love triangle between brothers Nick Newman (Joshua Morrow) and Adam Newman (Mark Grossman) for quite some time, and it's quite messy. Sally also lost a baby in 2023, leaving her in a vulnerable state of mental distress. Besides her romantic woes, Sally's professional life has been unstable since coming to town as well. In 2023, she pivoted toward an interior design business, but the rocky foundation of her relationship with Nick threatens to rip that away from her at any time. 
Forrester Creations could use some series competition, and there's nobody better than Sally to get that ball rolling against them. Leaving Genoa City and the Newman brothers behind is the best thing Sally could do for her future. With her ex, Wyatt, no longer in the picture, Sally can show her face again and climb back to the top of the fashion business like she's always strived for.