Celebrities With The Most Stunning Hazel Eyes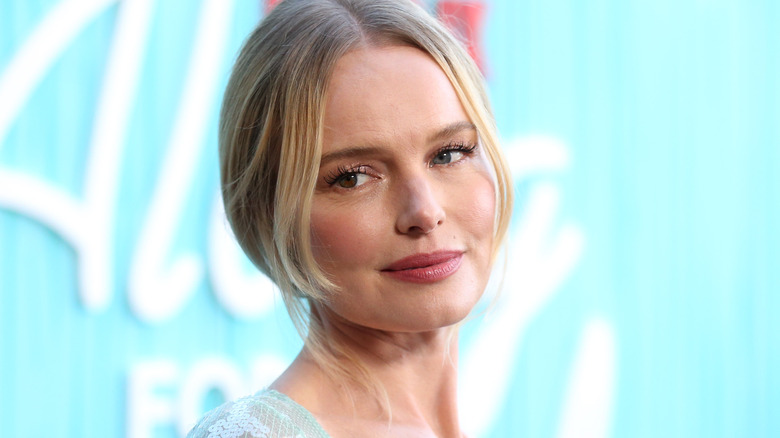 Phillip Faraone/Getty Images
They say that eyes are the window to the soul, so it makes perfect sense that they're one of the first things we notice about a person. Eye contact can tell us a lot about how someone carries themselves (and perhaps can even make you fall in love) but there's one thing that we notice quicker than anything else: the color. Whether you're a fan of crystal blue peepers a la Frank Sinatra or deep brown pools like Kim Kardashian, there's no denying that hazel eyes are jaw-droppingly gorgeous. Hazel isn't just one color, but rather a blend of green and brown. 
The best thing? Everyone lucky enough to have hazel eyes has a slightly different shade, with some having an emerald tint and others a more caramel hue. This variation makes them so enigmatic and special, especially when it comes to celebrities. 
Some of the biggest names in the business have hazel eyes, but have you ever really noticed? Not only does it look incredible in photos (of which there are many) but it also sets them apart. Only around 5% of the world's population have this color, making it one of the least common colors. When it comes to getting dressed up for the red carpet, it also makes makeup very fun to play with. So many different eyeshadow colors really set off hazel eyes, as you're about to see. Let's go on a little Hollywood tour of hazel eyes, from actors to musicians. 
Kristen Stewart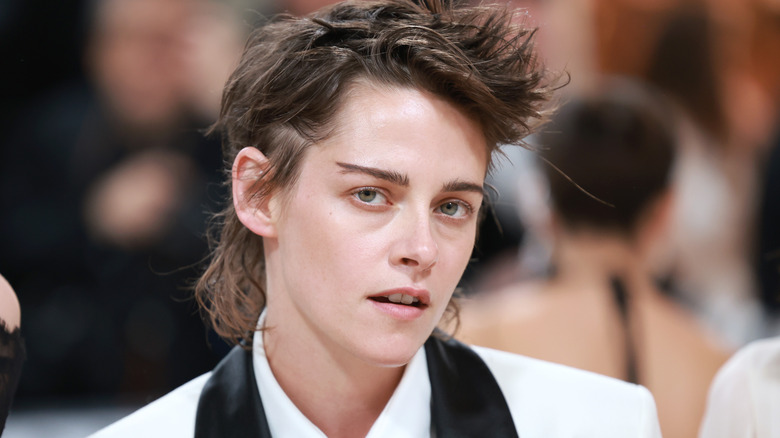 Theo Wargo/Getty Images
Kristen Stewart catapulted to fame in the "Twilight" franchise, playing Edward Cullen's love interest, Bella Swan. Fans of the movies will remember that a big emphasis was put on both Bella and Edward's eyes, with lots of close-up shots. While CGI helped make Stewart's eyes gold when she turned into a vampire, the actor has naturally stunning hazel eyes. 
They're more on the green side than the brown, making them seem almost translucent. Stewart may have stopped playing Swan years ago, but her gaze is just as intense when she poses for the camera!
Rihanna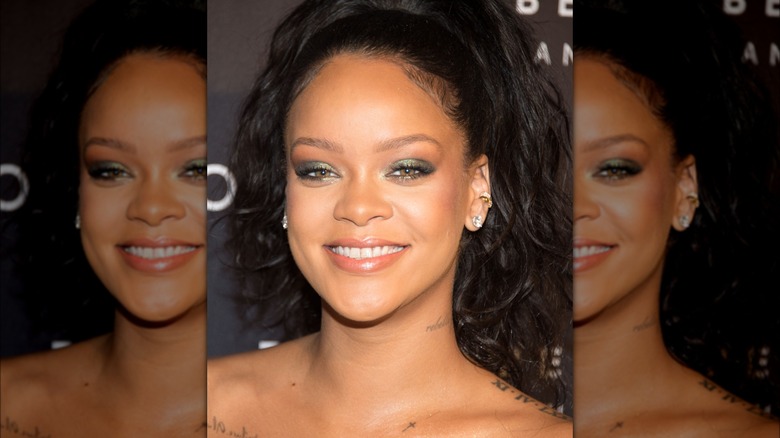 Stephane Cardinale - Corbis/Getty Images
Rihanna knows how to do it all. She's an award-winning musician, a business mogul, a mom, and a partner — but before her stratospheric rise to the top of the universe, she was simply Robyn Rihanna Fenty from Barbados. There are many things to admire about Rihanna, but there's no denying that she's also a stunningly beautiful woman. 
Aside from her thousand-kilowatt smile and glowing skin, Rihanna's piercing hazel eyes are to die for. Whether she's wearing green eyeshadow or going for a more natural look, the "Bad Girl" singer's eyes are two of her biggest assets. 
Lady Gaga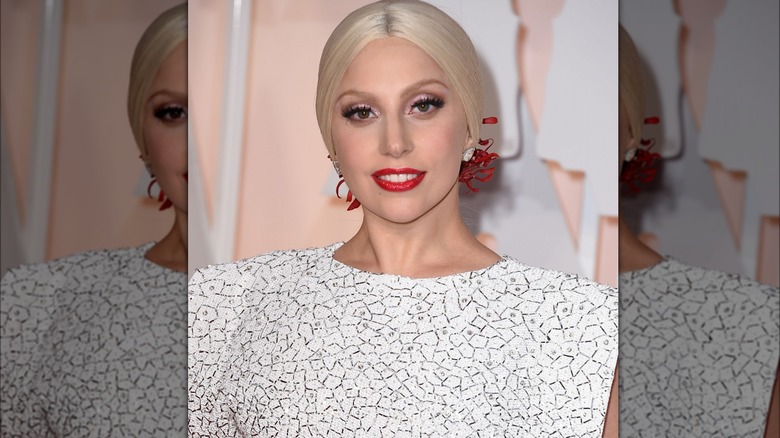 Steve Granitz/Getty Images
We've seen pop stars come and go over the years, and if we're being honest, Lady Gaga's debut single "Just Dance" didn't promise longevity. That being said, the star defied the odds and has become one of the biggest names out there, creating an army of "monsters" and diversifying into acting. She even managed to strike up a beautiful friendship with the late legend Tony Bennett, something they both treasured. 
Of course, Gaga is also notorious for her fashion. She isn't afraid to play around with makeup to accentuate her eyes, either. 
Demi Moore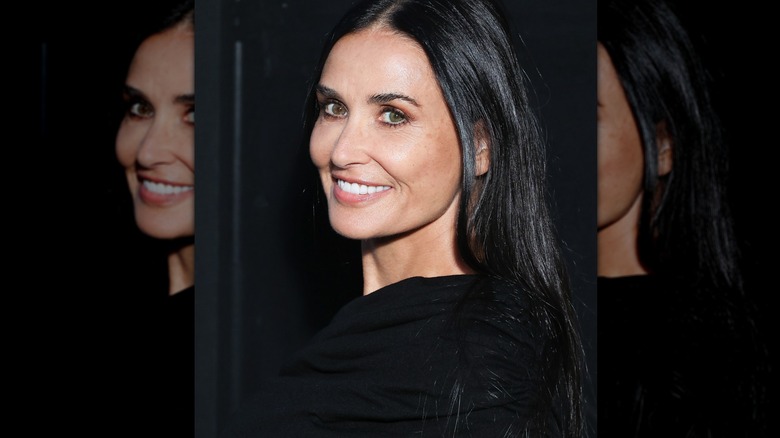 Marc Piasecki/Getty Images
Demi Moore was one of the biggest stars in Hollywood in the '80s and '90s thanks to starring roles in movies like "Ghost" and her marriage to superstar actor Bruce Willis. Though she didn't necessarily achieve the same level of fame as her former husband, Moore's body of work is impressive, with the actor scooping a Critics' Choice Award nomination for her part in 2006's "Bobby."
Moore also became famous for rocking an androgynous style around the time "Ghost" was filmed, with her boyish pixie cut framing her angular face (and bright hazel eyes) perfectly. 
Orlando Bloom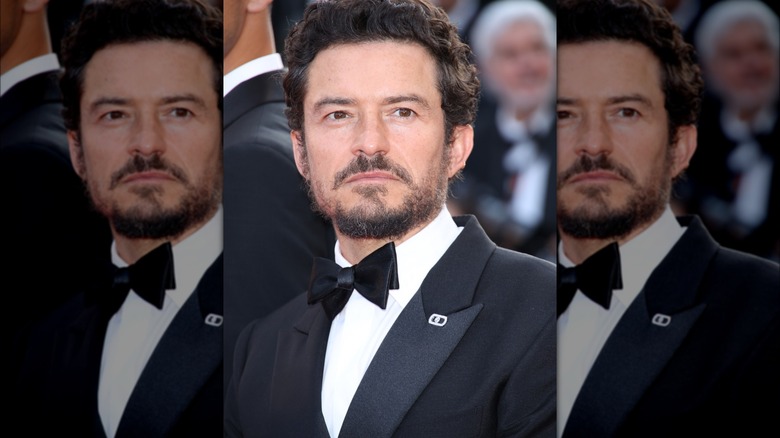 Daniele Venturelli/Getty Images
There was a time when Orlando Bloom was one of the biggest stars in the world, having starred in two incredibly lucrative franchises, "The Lord of the Rings" and "Pirates of the Caribbean." His turns as the arrow-wielding elf Legolas and the swashbuckling pirate Will Turner secured him legions of fans, many of whom would give their right arm to stare longingly into his beautiful hazel eyes. 
Luckily for musician Katy Perry, she got the golden ticket as Bloom put a ring on it in 2019. The pair are often spotted looking adoringly at each other at events and on their Instagram pages. 
Mila Kunis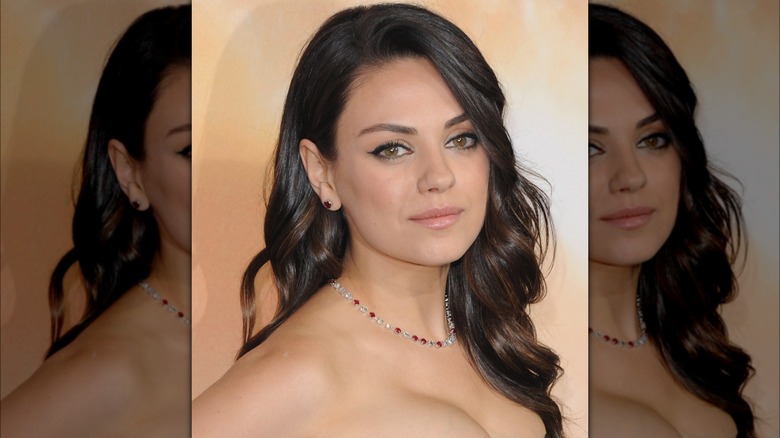 Jon Kopaloff/Getty Images
Mila Kunis is arguably one of the most eye-catching celebrities in Hollywood. Her long dark tresses, perfectly tamed brows and almond-shaped eyes coupled with her acting chops make her incredible to watch. It's hardly surprising that she's been in some big hits, including "Black Swan" opposite Natalie Portman. 
Her "That '70s Show" co-star Ashton Kutcher obviously found her gaze irresistible as the pair said their vows in 2015, going on to have two kids together, a son, Dimitri, and a daughter, Wyatt. They certainly make an attractive couple when walking the red carpet!
Olivia Wilde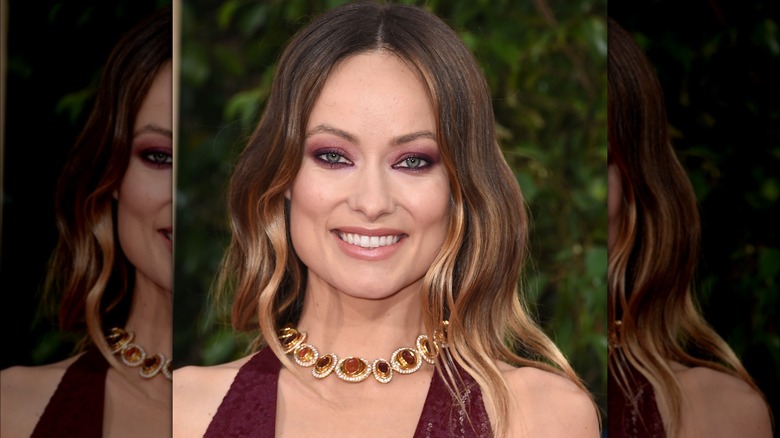 Steve Granitz/Getty Images
In recent years, Olivia Wilde has received more attention for her love life than her acting projects. The "Don't Worry Darling" director famously dated everyone's favorite cheeky chappy, Harry Styles, for two years after splitting from long-term partner Jason Sudeikis. 
Before that, Wilde became a household name thanks to her part in the popular medical drama, "House." She starred in 81 episodes of the show, which saw her popularity rise immensely — perhaps because people couldn't get enough of her beguiling gaze! Wilde's eyes are her most prominent feature, and she often makes sure to compliment them with the right shade of eyeshadow. 
Daisy Ridley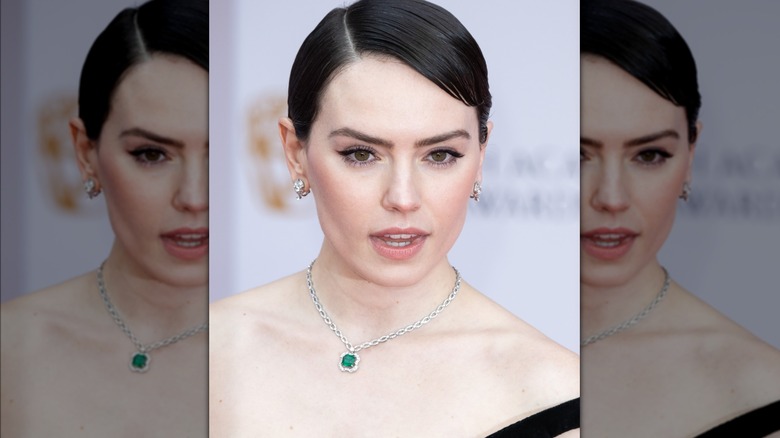 Jeff Spicer/Getty Images
The "Star Wars" franchise is an incredibly lucrative one, so producers have to be sure they're going to cast actors who can carry the load. Daisy Ridley didn't disappoint when she was cast as Rey in the 2015 installment, "The Force Awakens."
Ridley has continued to expand her presence in Hollywood in the last few years, lending her hazel peepers to movies like "Chaos Walking," "The Inventor," "Sometimes I Think I'm Dying," and "The Marsh King's Daughter." It's not hard to see why she keeps getting work! 
Jada Pinkett Smith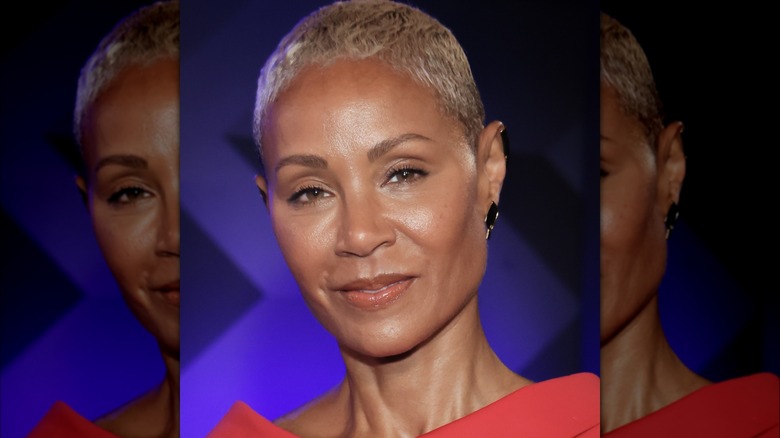 Rodin Eckenroth/Getty Images
In recent years, barely a week has gone by without the Smith family making headlines. If it's not for an interview she's conducted for her series "Red Table Talk," then Jada Pinkett Smith is causing a stir talking about her marriage to Will Smith. 
Her piercing hazel eyes are undeniably one of her most beautiful features, which are really accentuated by her short hair and razor-sharp cheekbones. Of course, Pinkett Smith is a single lady (as far as we know) thanks to her bombshell revelation that she and the "Men In Black" star actually parted ways several years ago but opted not to legally divorce. 
Sarah Hyland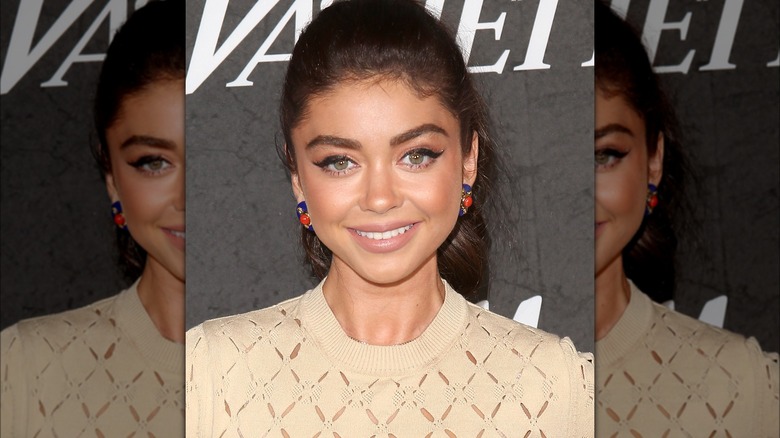 Jesse Grant/Getty Images
Sarah Hyland became a household name thanks to her starring role in the popular sitcom "Modern Family." She's not a novice when it comes to acting, having been in the business since she was very young. Now happily married to Wells Adams, the starlet gives plenty of updates on her Instagram page for her adoring fans. 
Hyland is obviously a natural beauty, with gorgeous skin and brunette tresses. She is always immaculately turned out at events, often decorating her hazel eyes with a dramatic '60s-style liner. It's a classic look that works phenomenally well for the actor.
Wentworth Miller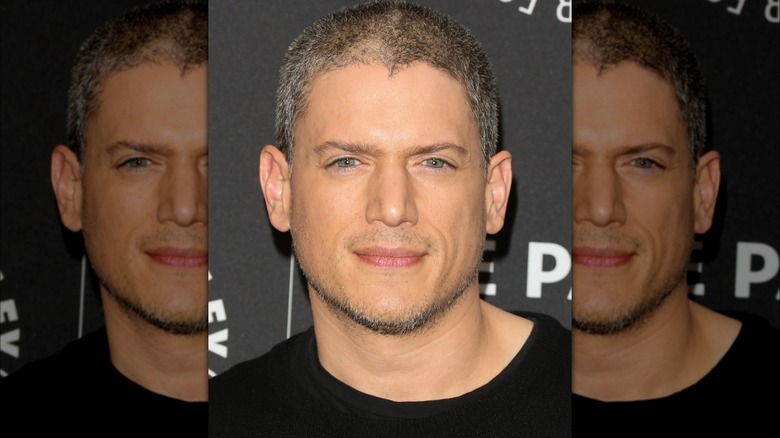 Paul Archuleta/Getty Images
When Wentworth Miller catapulted onto our screens in 2005 as the irresistible and troubled Michael in "Prison Break" we were hooked. Not only is he incredibly handsome, but he played the part wonderfully. He, along with Dominic Purcell, made the show a surefire hit and a fan favorite. 
Producers must have known they were on to something when he came in to audition, with his brooding gaze being the driving force behind the character. Miller went on to star in "DC's Legends of Tomorrow," "The Flash," and "Batwoman," cementing his status as an action hero. 
Charlize Theron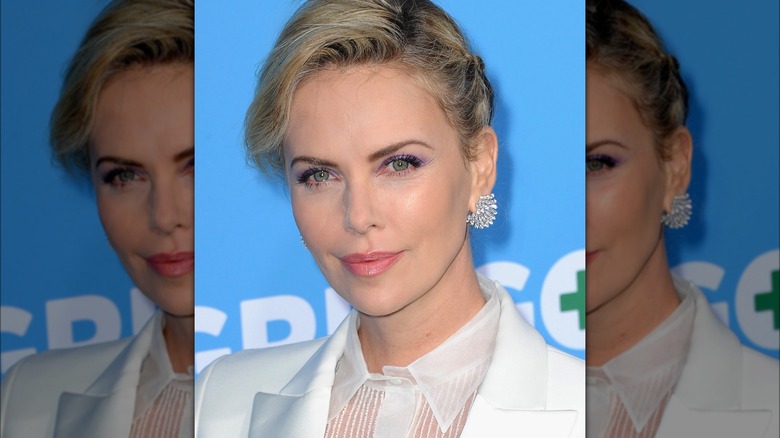 Albert L. Ortega/Getty Images
There are few actors as versatile as Charlize Theron. The stunning blond beauty is far more than just her green-tinted hazel glare. She's an Oscar-winning force of nature. Theron rocked audiences with her soulful portrayal of serial killer Aileen Wuornos in 2003, but her talents don't end there. 
She's played a wicked queen, given us a taste of her comedy chops in "Murder Mystery 2," and also produced some projects such as "Mindhunter." When it comes to being an entertainment all-rounder, Theron is up there with the best of them. 
Henry Cavill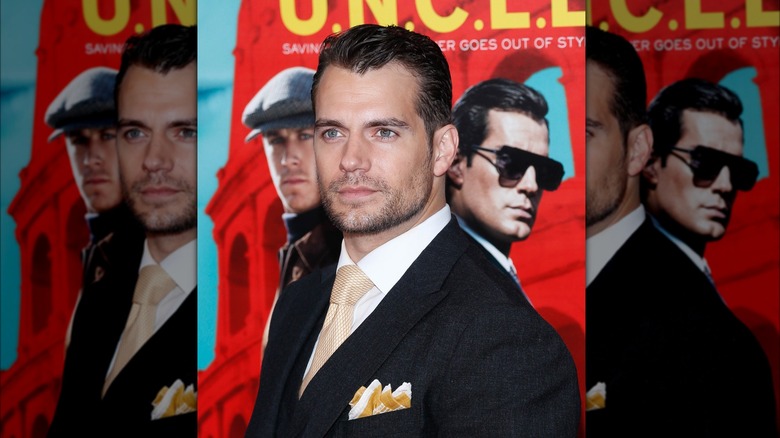 Rob Kim/Getty Images
There have been lots of actors that have played the iconic superhero Superman over the years, from the late, great Christopher Reeve to Brandon Routh. Arguably, some have been more memorable than others, including British gentleman Henry Cavill who played DC's version of Clark Kent. 
We know that Superman can do all sorts of things with his eyes, but something tells us Cavill can bend a human will or two with just a wink as well. Cavill is much more than the caped crusader, though, having starred in multiple blockbusters like "The Man From U.N.C.L.E." and the "Enola Holmes" franchise. 
Zendaya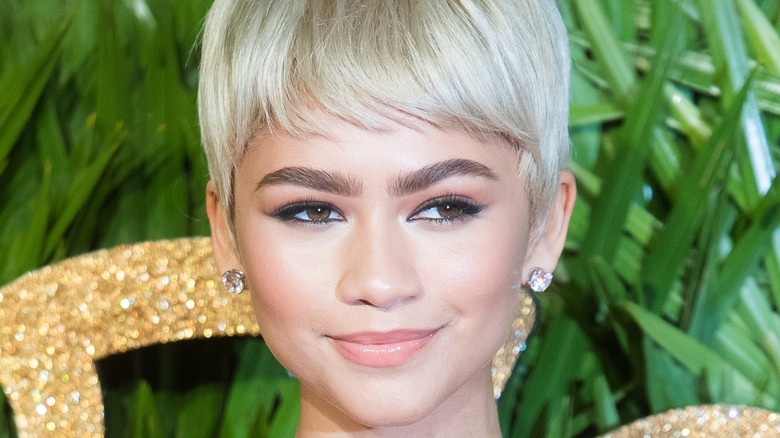 Samir Hussein/Getty Images
Whether you're Gen-Z, millennial, or even a boomer, we can all agree on one thing: Zendaya is what's right with the world. There really isn't anything this star can't do, from singing to acting to producing. She has been in the industry for a really long time, even though she is relatively young. 
Not only is she one to watch in the industry, but she also has one of the best personal styles in Hollywood. Zendaya always looks immaculate, but it's her eyes that really capture attention. Though widely labeled as hazel, her eyes can range from golden to more green-tinted to a darker brown, making her a true chameleon. 
Dianna Agron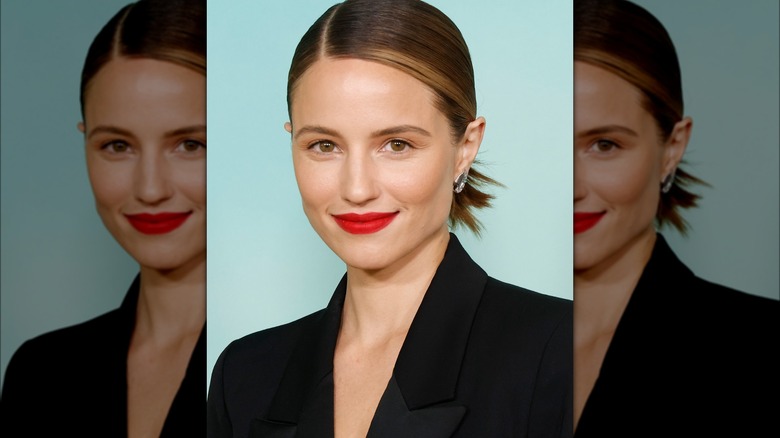 Taylor Hill/Getty Images
In the early to mid-2010s, "Glee" was still reigning supreme as one of the best TV shows out there. Information had yet to come out about how scandalous life on the "Glee" set really was, and Dianna Agron was making the most of her time playing cheerleader Quinn Fabray. But, what has Agron been up to since the end of the show? 
As it turns out, the hazel-eyed beauty has been consistently busy, lending her talents to projects like "Ralph Breaks The Internet," "Clock," and "The Chosen One" to name but a few. 
John Krasinski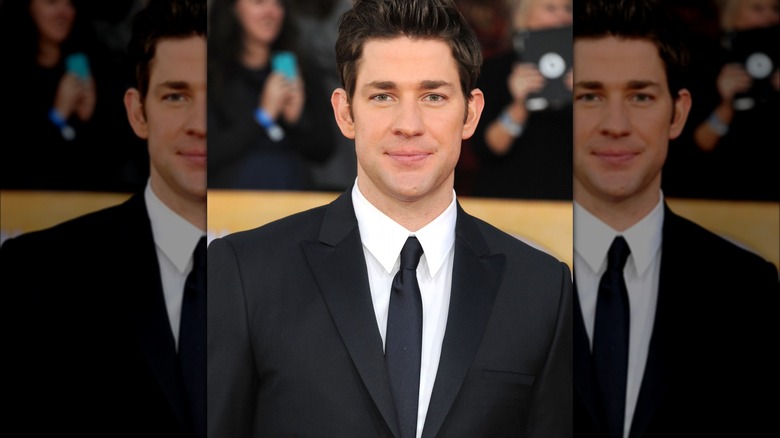 Jennifer Graylock/Getty Images
Long before he was Mr. Emily Blunt, John Krasinski was stealing hearts as lovable Jim in "The Office" alongside Steve Carell. With his hazel doe eyes, Jim stole the heart of Pam and the audience, making Krasinski one of the biggest success stories from the series. Since those humble days, he's gone on to marry Hollywood royalty and star in some big hits. 
Not only did he land the lead role in "Tom Clancy's Jack Ryan" but he also directed "A Quiet Place" and "A Quiet Place II." It's not difficult to see what drew Blunt to him. 
Robert Pattinson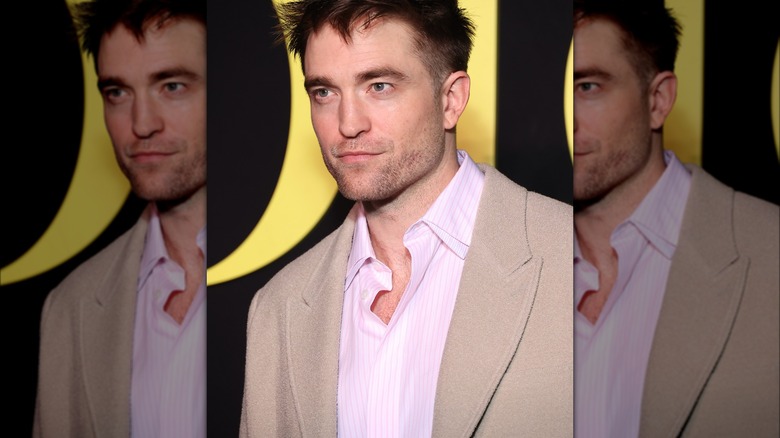 Marc Piasecki/Getty Images
Robert Pattinson has come a long way since his "Twilight" days. The actor may owe his career to the vampire tween franchise, but he's made it clear that he's not a big fan of the movies. Regardless, the actor used the very lucrative project as a springboard, going on to star as Bruce Wayne in "The Batman." 
Pattinson's golden eyes may have been a focal point in "Twilight" for his character, Edward Cullen, but in reality, his eyes are a light shade of hazel. Still, we won't hold that movie fakery against him!
Kate Bosworth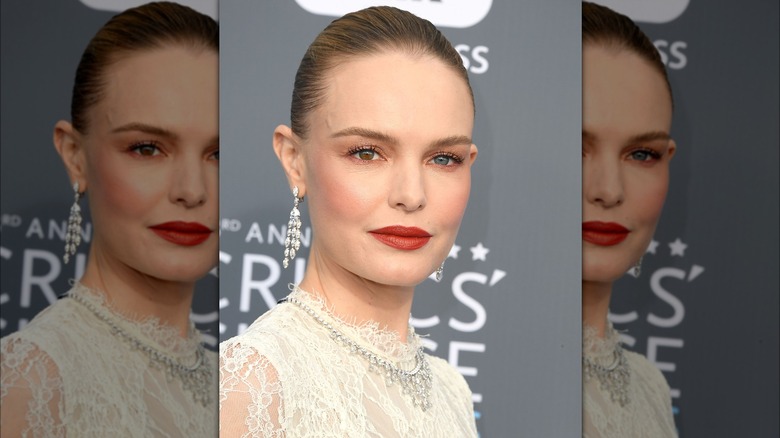 Steve Granitz/Getty Images
If we have one complaint about Kate Bosworth, it's that we don't see her on our screens as much as we would like to these days. She previously starred in throwaway rom-coms like "Win a Date with Tad Hamilton" and "Just Married" but she has never shied away from more serious roles, either. 
As for her eyes, Bosworth has some of the most unusual peepers in the business. Largely dominated by a hazel hue, Bosworth's eyes aren't exactly the same color. Her right eye is darker than the left (as evidenced above) making her even more stunning than it appears at first glance. 
Tyra Banks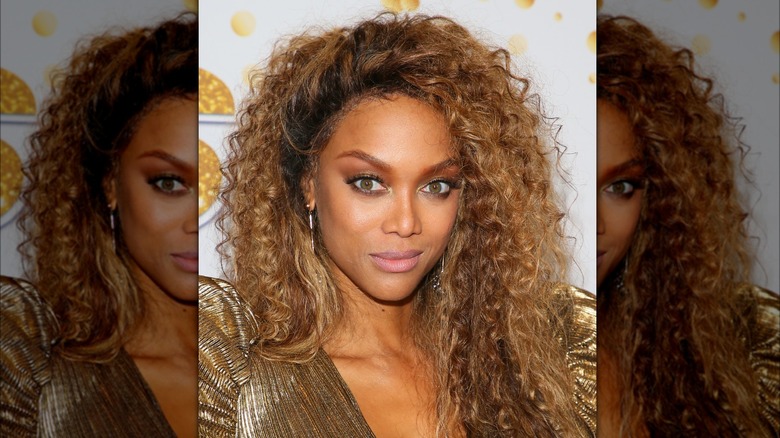 Jean Baptiste Lacroix/Getty Images
Tyra Banks broke into the industry as a model, going on to totally dominate and work for major brands. She has also tried her hand at acting, starring in projects like the 2000 rom-com "Coyote Ugly," but Banks is perhaps best known for her "Top Model" TV franchise. The first incarnation, "America's Next Top Model" was released way back in 2003, with viewers becoming obsessed with Banks' no-nonsense attitude. 
Above all, Banks knows how to serve face and often uses her hazel eyes to communicate just how fierce she really is in front of the camera.
Paul Rudd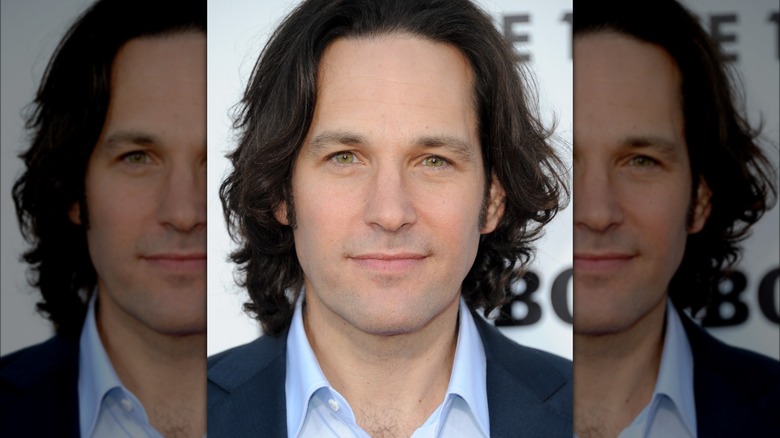 Allen Berezovsky/Getty Images
He's the man who just doesn't age — the one, the only Paul Rudd. When he's not busy being an adorable human, Rudd is starring as Ant-Man in the MCU and rubbing shoulders with Selena Gomez in the TV series "Only Murders in the Building." Life really is sweet for Rudd, no matter what way you look at it. 
Speaking of looks, Rudd has a pair of almost transparent hazel peepers that could make even the baddest comic book villains beg for mercy. Sadly for the general population, the actor has been off the market since tying the knot with his wife, Julie Yaeger, in 2003.
Channing Tatum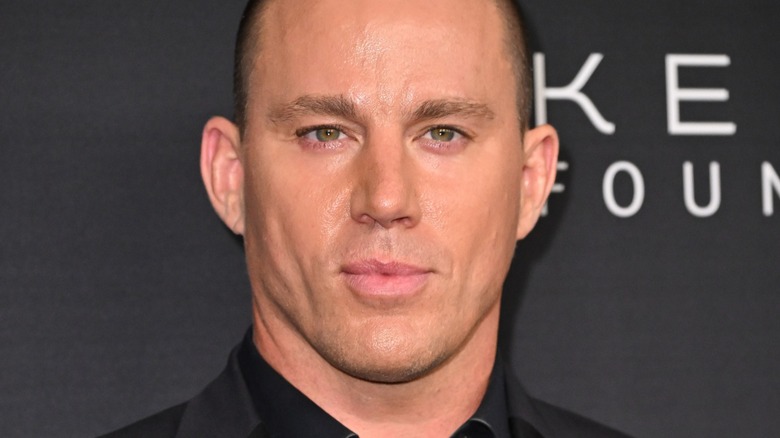 James Devaney/Getty Images
Channing Tatum may have been in the business for quite a while now, but fans aren't sick of him yet. The dancer-turned-actor isn't afraid to strut his stuff and has even made a pretty penny from his sex appeal thanks to the "Magic Mike" franchise and subsequent stage show. 
His movies tend to bring in big numbers, but it's not just his slick dance moves audiences are interested in seeing. Tatum has a very wholesome, handsome face, thanks partly to his hazel eyes and strong jawline. Tatum is currently engaged to the very lucky Zoe Kravitz. 
Angelina Jolie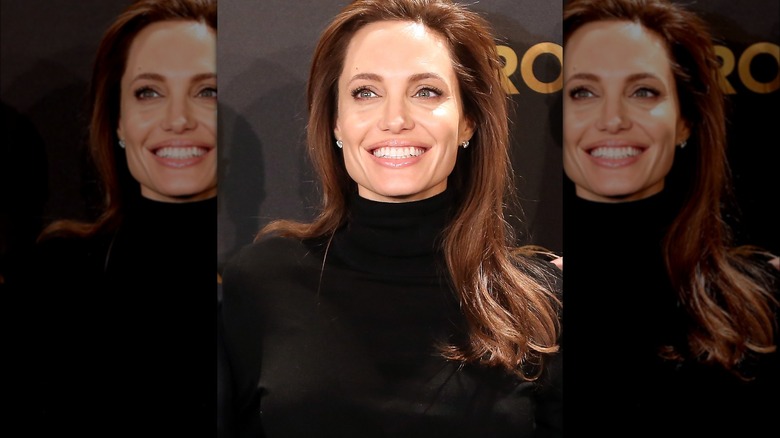 Adam Berry/Getty Images
Some stars need no introduction, and Angelina Jolie is certainly one of them. Not only has she gained praise and tons of awards for her acting chops over the years, but her love life is always in the papers, too. Jolie has been married three times, most famously to fellow Hollywood icon Brad Pitt, with whom she shares several children.
With her intelligence, brunette tresses, and soulful hazel eyes, it's not difficult to see why Jolie hasn't had any trouble finding a date. She's arguably one of the most beautiful and recognizable women in the industry. 
Emilia Clarke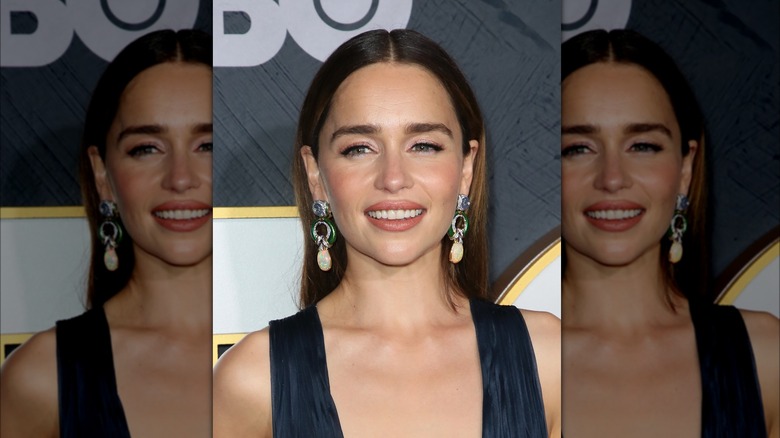 David Livingston/Getty Images
It seems impossible to imagine a world in which the majority of the 2010s wasn't filled up with "Games of Thrones" drama. The show was so wildly successful that it's become embedded in our pop culture history, thanks to the sheer talent of stars such as Emilia Clarke, who played Daenerys Targaryen. 
While some "Game of Thrones" cast members have faded from view since the show wrapped, Clarke has been a busy bee. She has starred in movies like "Me Before You" and "Solo: A Star Wars Story" to name a few. These days, Clarke seems to prefer brunette tresses to match her golden hazel eyes.
Hailey Baldwin Bieber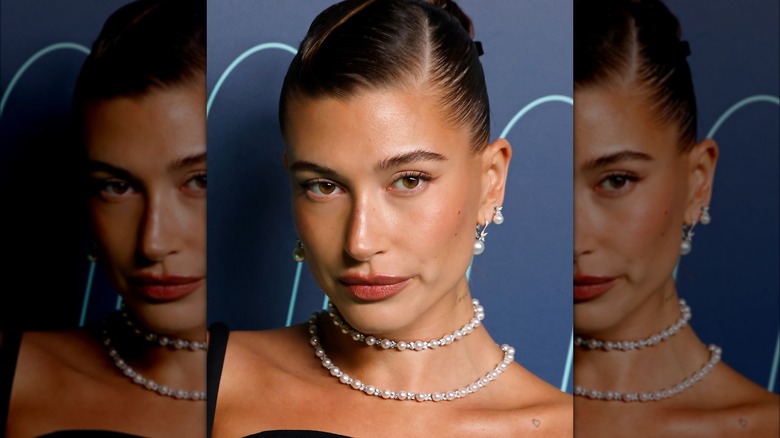 Taylor Hill/Getty Images
Hayley Baldwin Bieber may be a successful model and business owner who's married to pop star Justin Bieber, but she's also part of the Baldwin dynasty. Her father is actor Stephen Baldwin, brother of Alec Baldwin. In short, you could say she's incredibly connected when it comes to the entertainment industry. 
Baldwin Bieber is always making money moves and batting her eyelashes for the camera, whether she's lending her looks to campaigns for her own beauty line Rhode, or attending events alongside her husband. 
Terrence Howard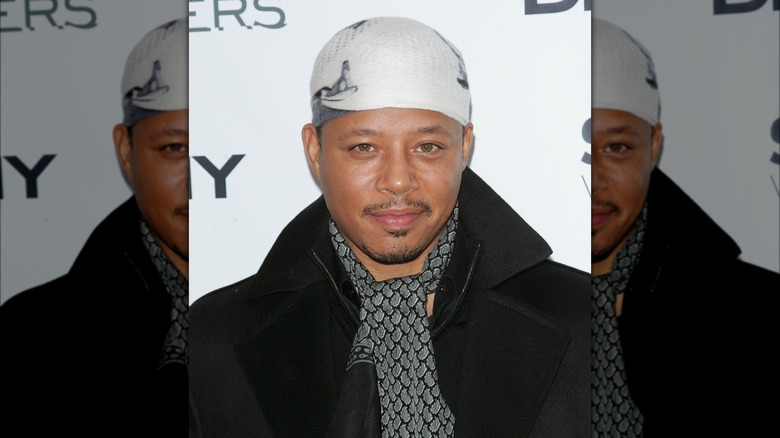 Jim Spellman/Getty Images
Terrence Howard has starred in multiple projects over the years, going right back to early '90s shows like "All My Children" and "The Jacksons: An American Dream." In more recent years, Howard starred alongside Robert Downey, Jr. in the first "Iron Man" movie, though he wasn't invited back for the sequels and was replaced by Don Cheadle. 
Howard's latest movie was "Showdown at the Grand," and it doesn't look like he's struggling for work if his credits are to be believed. He's got a face for Hollywood, that's for sure!
Hilary Duff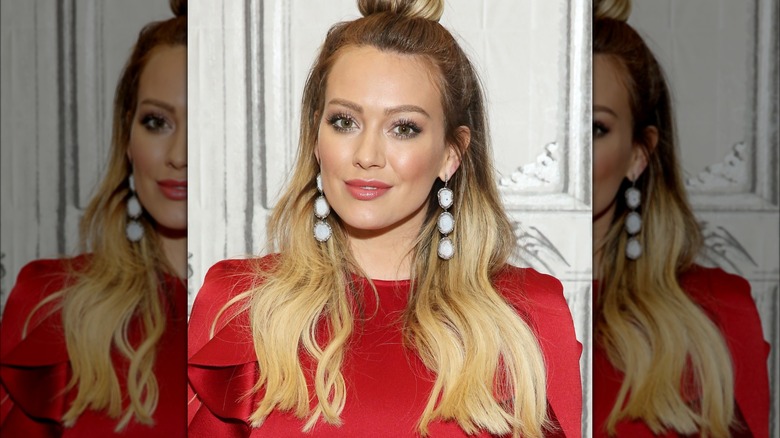 Monica Schipper/Getty Images
Hazel eyes don't come any better than this. Hilary Duff shot to fame as quirky Lizzie McGuire. She made many things for Disney in her younger years, becoming one of the network's most successful stars. As she grew older, Duff branched out a little more, going on to star in shows like "Younger" and "How I Met Your Father." 
Duff opts for long, beachy waves these days and has become known for her chic style, which is miles away from her early noughties characters. If her two kids have inherited even some of her eye color, they're lucky souls!
Ana de Armas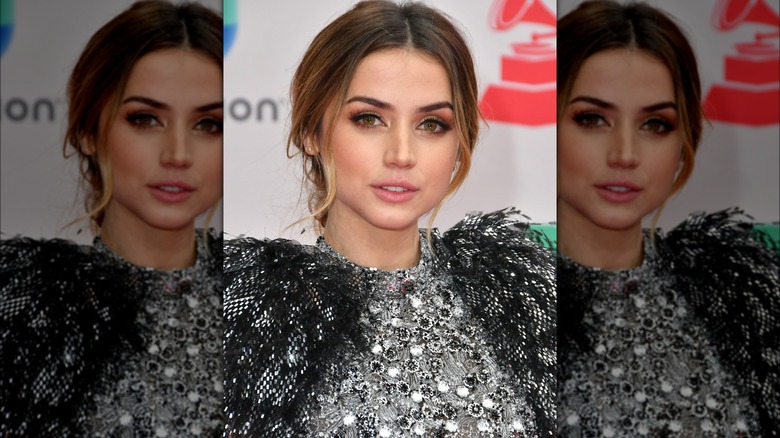 Mindy Small/Getty Images
When it comes to celebrity hazel eyes, Ana de Armas wins every award under the sun. The actor gained notoriety for movies like "Blade Runner 2049" and the much-hyped "Blonde" in which she played the late icon Marilyn Monroe. 
Her exotic look and ability to channel multiple different characters have made her the talk of the town in recent years, with fans just as interested in her personal life. Armas even dated Ben Affleck before his reconciliation with his now-wife, Jennifer Lopez. 
Nicole Richie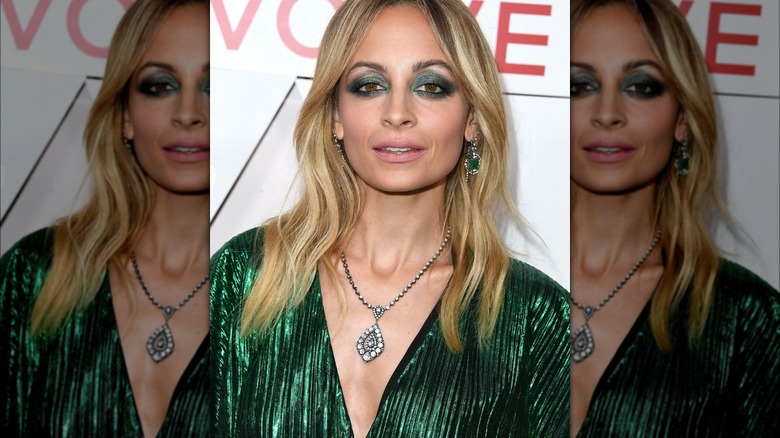 Steve Granitz/Getty Images
Nicole Richie captured our hearts as soon as she hopped into a car with Paris Hilton on MTV's "The Simple Life." Though she seems to prefer life away from the camera these days, whenever we spot her at an event we're reminded of just how wildly gorgeous Richie is. 
With her blond tresses, large hazel eyes, and impeccable fashion sense, Richie is a commanding presence. As well as being a successful business owner, she's been married to Good Charlotte frontman Joel Madden since 2010. They share two kids, Sparrow and Harlow.