Bachelorette Hannah Brown Is Struggling In The Aftermath Of Her Season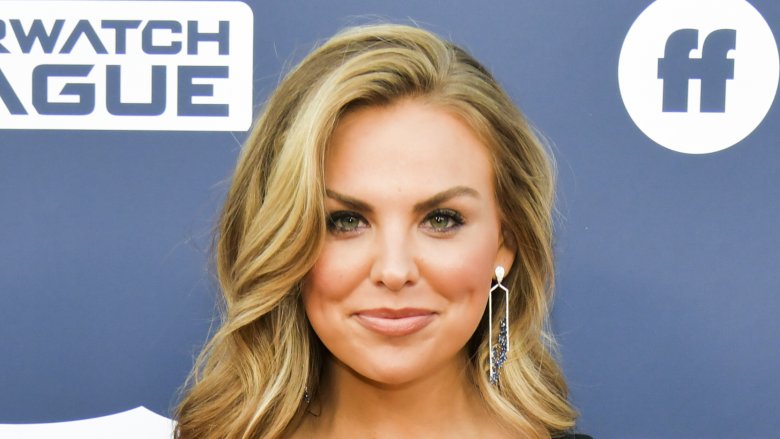 It's only been a couple weeks since Season 15 of The Bachelorette wrapped on July 30, but they've been a busy couple of weeks. We can't help but feel sorry for Hannah Brown, who came out of the show with a broken engagement. Hannah has been optimistic about the future, saying that she's happy being single for now, but the tumultuous Bachelorette season has taken its toll on the reality star. 
Hannah took to Instagram on August 12 to open up about her whirlwind year. "Honest policy: I'm struggling," she wrote. "Life is so different. Since last August, I've been a pageant queen, a bachelor contestant, and the Bachelorette. I've been in love with multiple people, I got engaged, I broke off an engagement, and I shared it all with millions of people. My faith has been questioned by thousands who don't know my heart, and my transparency with my decisions has labeled me promiscuous."
While Hannah said that she's okay, she admitted to being "overwhelmed" by the fame and scrutiny that has come with being on The Bachelorette. "I am not complaining about this past year of adventures," she said. "The woman who has emerged would shock the mirror-image young girl from a year ago. I have so many blessings to be thankful for. However it's uncharted territory for me, and it's been hard to really process what the heck is going on."
Adding to the stress is the fact that Hannah is now living on her own for the first time, something that is bound to induce anxiety in anyone, even if they aren't in the middle of a media storm like she is. Hannah added that she feels guilty for having less time for her family and friends, but said that she is relying on her faith in God to keep her strong as she moves forward. 
Hannah shocked fans in The Bachelorette finale when she ended things with Jed Wyatt. She then asked out Tyler Cameron, the season's runner up. Tyler said "yes" and, for a moment, Hannah looked like she might get that happily ever after. Just a few days after the date, though, Tyler was revealed to have moved on to supermodel Gigi Hadid. Hannah kept her chin up in the media frenzy that followed. She told ET on August 5 that she is okay with Tyler seeing other people, and that she isn't focused on dating right now. "I'm working on Hannah and loving Hannah," she said.
Still, it was clear to fans that Hannah was stung by Tyler's actions. Two days later, she admitted on the Bachelor Happy Hour podcast (via Us Weekly) that seeing Tyler move on so quickly hurt, but she affirmed that she's ready to get on with her life. "It was a little confusing but, um, he can do whatever he wants to and I know that I can too," she said. "And I am going to continue going onward and upward and I just think that I've made it very clear."
Hannah added that she still has feelings for Tyler, but that she also has "beef" with him for how he handled things, saying,  "...when you are in the public eye, you do just have to be respectful of each other."
Hannah might have beef with Tyler, but her anger doesn't extend to Gigi Hadid. This Bachelorette is all about girl power. The day after the podcast aired, Hannah urged her fans to be kind to Hadid. "I am forever so thankful for the love and support you all show me," she wrote on her Instagram story (via People). "However, supporting me doesn't mean you have to compare me to anyone else. I want to make sure that we are all remembering to uplift other women and not tear them down." 
We can't help but admire Hannah for staying out of the drama, even if things are difficult for her right now. Instead of being petty, Hannah seems to be determined to live her best life. "Life is beautiful, but wild," she wrote on her Instagram post. "I think it's okay to be strong — to know you're strong — but to still feel weak simultaneously. I believe that's when the magic happens. My spirit has opportunity to grow and blossom from this place."