This Is Us Star Susan Kelechi Watson Is Engaged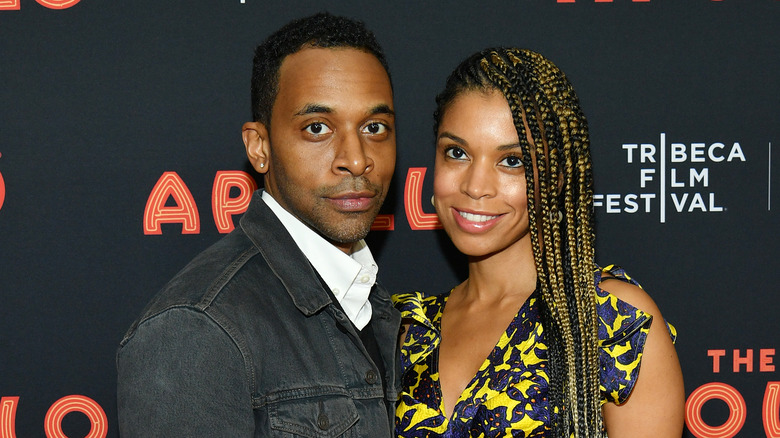 Dia Dipasupil/Getty Images
While plenty of dropped hints from the co-creator and cast of This Is Us have fans anticipating a tearjerker when Season 4 finally debuts later this month, at least one member of the show's cast will be living out her own real life fairy tale no matter what happens on the show. Susan Kelechi Watson, who plays Randall Pearson's wife, Beth, on the hit series, announced on September 7 that she is engaged to fellow actor Jaime Lincoln Smith. 
"Forever Ever," Watson wrote in an Instagram post showing off her stunning ring, which features a blue stone instead of a diamond. The photo was accompanied by an original poem written by Watson: "They'll say it's love/And they'll know it's love/For when they call its name/it will answer to love/Without hesitation."
Smith included the same caption on his own Instagram post, attributing the sweet verse to the "Future Mrs. Smith."
Watson's life seems to be going well, but what's in store for her This Is Us on-screen counterpart, Beth Pearson? On August 10 at the "Pancakes with the Pearsons" brunch celebrating the show's nine Emmy nominations (via Deadline), Watson gave fans a sneak peak at Season 4 and her character's journey. She said that we will see more of Beth's dancing career, and likely the impact that her new job as a dance instructor continues to have on her marriage and her family. 
"I'm so grateful for that because I just find it so fun," said Watson. "I think [dancing is] the best form of expression without talking. I like to talk, but I'm a big fan of communicating without speech, and so much of the soul can go into that. Things that you don't have words for, you can say with your body."
Season 4 of This Is Us premieres on September 24.