Where Is Property Brothers Filmed?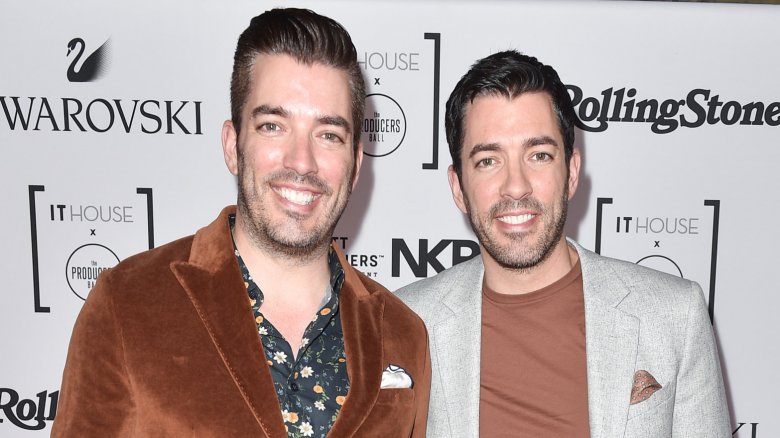 Ernesto Distefano/Getty Images
Ever since it began back in 2011, fans have wished the Property Brothers would roll into their town. As Jonathan Scott told Closer Weekly in 2017, it's not that crazy of a hope. "Every three months we're in a different city," he said. 
The first two seasons of the show were filmed in Jonathan and Drew Scott's home country of Canada, in Toronto, before they moved across the border to Austin, Texas for Seasons 3 and 4, and then back to Canada, hitting their hometown of Vancouver in Season 5. Season 6 took place in Atlanta, and they headed back to Toronto for Season 7. The following three seasons were all filmed in Westchester County, New York, while Season 11 was filmed in Nashville.  
TV Trend Now further elaborates that filming was split between Nashville and Toronto in 2017, before moving to Nashville and Calgary for Seasons 12 and 13. HGTV signed a multi-year contract with the Scotts in 2018 and Property Brothers began shooting Season 14 in Las Vegas in January 2019. The site notes Property Brothers initially moved to the States because U.S. audiences reportedly couldn't relate to the higher market prices for Canadian properties. 
As it turns out, the country music capital of America was their favorite place to shoot, as Drew Scott told Closer Weekly, "Nashville was so much fun, we have friends there, the music vibes. It's not just the country music vibe, it's the music vibe in general. A lot of fun. And just the personalities, everyone is so warm and friendly. The food. Not necessarily the most healthy, but definitely delicious!"
As for where they'd like to film in future, the brothers have lots of ideas. "We almost filmed in Jersey because we filmed two seasons in New York and Connecticut so we were going to do Long Island, NY, and Jersey," Jonathan Scott revealed. "Chicago, Detroit, there are so many different areas that have been on the market," Drew added. 
As for how they choose where to go, it's all about diversity, with the Scotts looking to showcase a variety of different buyers so they can keep Property Brothers fresh. If you're looking for the guys to visit your town, Drew suggests getting on social media, tagging HGTV, and telling them to come down. "That's why we've been to Texas twice, because we had this huge Texan following that has been saying 'come down here, film here,'" he explained.