Are The Property Brothers Married?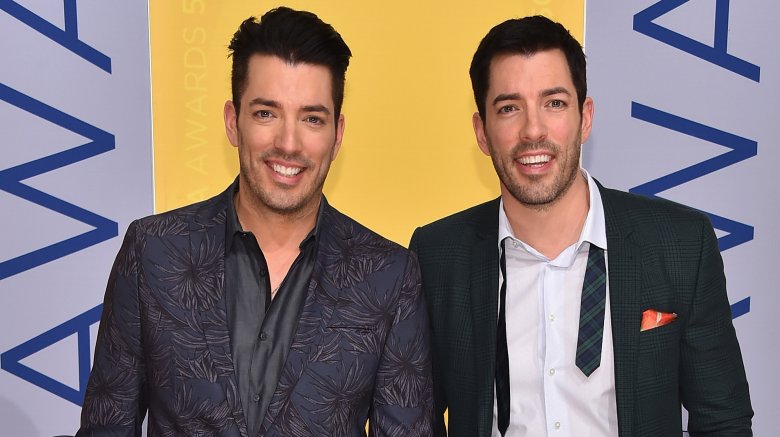 Michael Loccisano/Getty Images
For many years, it probably felt like the stars of Property Brothers were married to each other but, in spite of them sharing a Las Vegas home and working together on their hit HGTV show, romance was always going to come calling for the lovable brothers.
In fact, Drew Scott tied the in May 2018 with Scott Brothers Global creative director Linda Phan. The happy couple made it official at a stunning outdoor ceremony in Italy, with 300 guests present. Both Jonathan Scott and the twins' older brother, J.D., served as best men.
The couple told People they were "floating on clouds" and that their big day "couldn't have been more magical." As for after their plans after wedding? "I'm most looking forward to spending more time together," Drew said at the time. "We've been working so hard for so long, I'm looking forward to making plans to settle down and just enjoy doing nothing once in a while."
Their nuptials were, naturally, also the subject of spin-off reality show, Property Brothers: Linda And Drew Say I Do, which premiered on TLC in June 2018. 
The path to true love has been less smooth for Jonathan Scott, who split from his longtime girlfriend, Jacinta Kuznetsov, just before his brother's wedding (via People), and is still looking for love. 
The same publication chatted with Jonathan in June 2019 about what he's looking for in a romantic partner, with the Property Brothers star noting, "I'm very blessed in a lot of ways. I can buy what I want and I can go anywhere in the world. But at the end of the day, coming home to that one person that you know has your back, there's no better feeling. As comfortable as I am being single, nothing beats sharing your happiness with someone you love." 
Any ladies looking to charm the Property Brothers star will need to ensure they don't take themselves too seriously, will do the right thing even when nobody is watching, love puppies, and are into outdoor activities like hiking and scuba-diving. Also, be warned, Jonathan has no patience for Instagram addicts, advising, "If someone's profile has more than 20 percent selfies, I won't date them."