Is Property Brothers' Drew Scott Having Kids?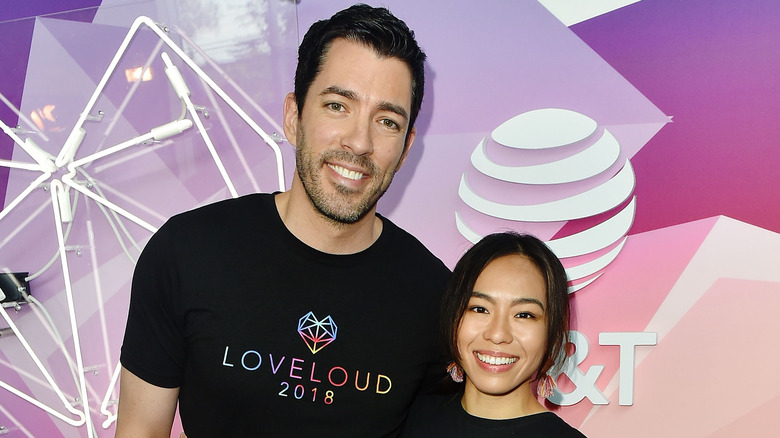 Jerod Harris/Getty Images
Time flies when you've found the one. Property Brothers star Drew Scott and wife Linda Phan celebrated their first year of marriage back in May, with Scott sharing a selection of photos of the happy couple, including one from their luxurious Italian wedding. "How is it that time flies so fast when you're in love?" he gushed at the time, with Phan replying in the comments, "Love yoooooou soooooooo mucchhhhhhhhhhh." 
Scott's wife then followed up with a couple mushy posts of her own, including a poem the Property Brothers star had written for her. It's been just over a year of wedded bliss, but the happy couple has been together for more than 10 years and their future together is all but certain. 
Drew Scott and Linda Phan definitely plan to have kids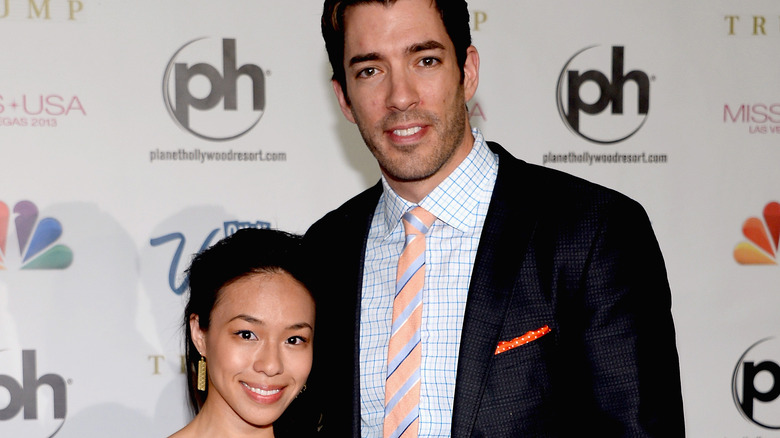 Ethan Miller/Getty Images
People notes that, back in January, Scott made a cryptic reference to starting a family with Phan when he commented on one of fellow reality TV star Joanna Gaines' Instagram posts, suggesting her 6-month-old son, Crew, was growing out of his clothes. "We'll be having kids soon so I'll hit you up for hand-me-downs," he wrote in the comments.
Previously, in October, the Property Brothers star told People he was "excited" to start a family with Phan. "Do we want to have two, four, 15? We don't quite know," he joked at the time, admitting his wife should probably have a say in it, too. 
"We look forward to having kids. No screaming rush. We have nieces and nephews that we get a lot of our playtime with, so for now we can get them hopped up on sugar and then pass them back to the parents," he reasoned. 
How soon are Drew and Linda planning to grow their family?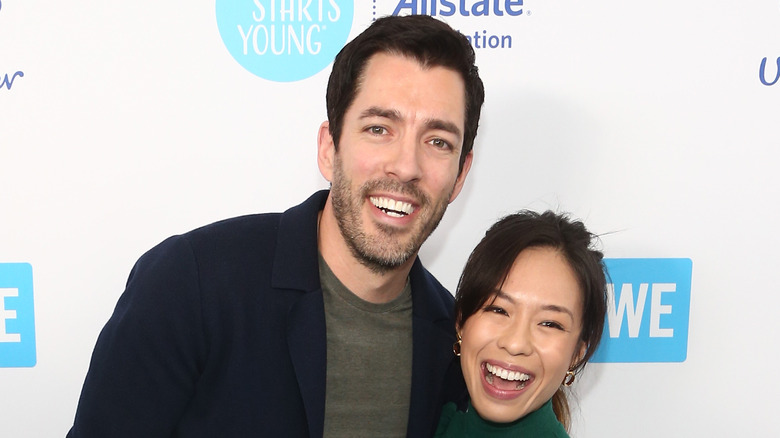 Tommaso Boddi/Getty Images
However, mini Property Brothers may be on the way sooner rather than later if a recent interview with Us Weekly is anything to go by. Discussing the renovation of their home, Scott revealed that he and Phan were looking to make room for their family. Scott acknowledged, "That's why we did the renovation on our place, as well, to make sure it's a great home that our family can grow into."
On September 17, Scott gave even more insight to the couple's plans to expand their family, telling Hollywood Life, "I would love to have kids within the next couple of years." 
As for whether or not they'll keep fans apprised of the news? "We like to share with our fans because we almost feel like they're an extended part of our family," he continued. "We like to share moments of our own. And so for us, we will be letting all you guys know when we're having kids."