Jonathan Scott And Zooey Deschanel Share A PDA At DWTS Taping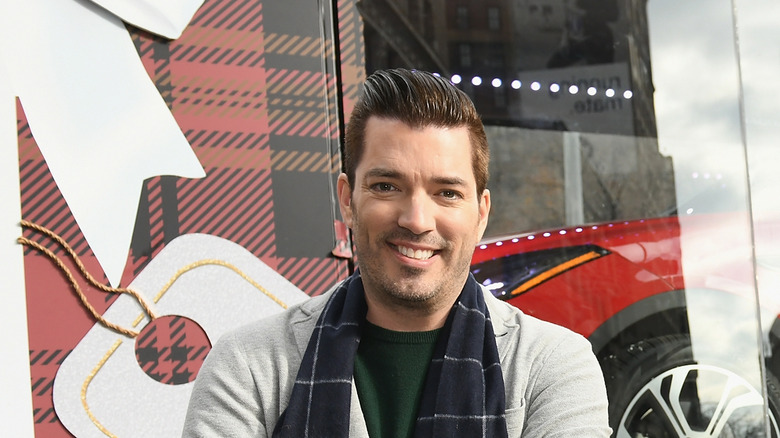 Craig Barritt/Getty Images
Jonathan Scott is no longer shy about his new relationship. The Property Brothers star was spotted getting cozy with actress Zooey Deschanel at a recent taping of Dancing with the Stars, confirming rumors about the two that have been circling for weeks.
The new couple was spotted strolling hand in hand just a couple weeks after Deschanel confirmed she'd split from her husband of four years, Jacob Pechenik, with whom she has two children. At the time, Us Weekly cited multiple sources claiming the two were together, and they also noted that Scott and Deschanel had been seeing each other since early September.
Jonathan Scott and Zooey Deschanel are very comfortable together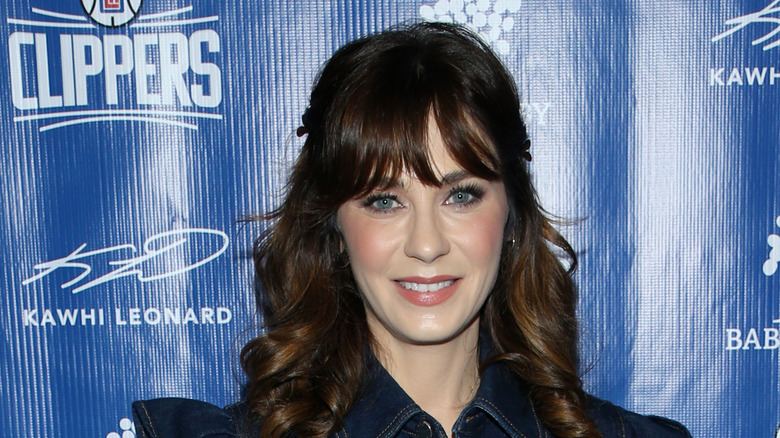 Phillip Faraone/Getty Images
It seems the happy couple now wants everybody to know — Scott and Deschanel sat in the front row at the Monday taping and even shared some sweet kisses, according to People. The actress and Property Brothers star were sitting directly behind host Tom Bergeron, happily watching the show together.
According to Us Weekly, they were actually on a double date with Jonathan's brother Drew and his wife, Linda Phan. The foursome was sitting at neighboring tables in the ballroom audience, with Deschanel reportedly seen laughing at something her new man was saying while he had his arm draped comfortably around her chair.
Later, an onlooker reported, "He had his arm around her and was holding her close. Zooey had her arm around his waist. Jonathan appeared protective over her and they looked very cozy." 
A source previously told the site that, although the relationship was new, Scott and Deschanel were having a lot of fun together. Another insider subsequently confirmed the New Girl star was very happy with the Canadian reality star, telling People, "He makes her laugh and he's so sweet to her."
Jonathan Scott and Zooey Deschanel are a weirdly perfect match
The duo reportedly met on the set of James Corden's Car Pool Karaoke, where they bonded over their love of music. Deschanel was attracted to Scott because he's very close to his family and loves children.
Yet another source shared that Deschanel was drawn to the Property Brothers star's sense of humor. "They were all talented and spontaneous and they had a really fun time shooting the show," the insider elaborated. "They became friends after and then started talking as friends and realized there was more to it."
Scott has recently been liking Deschanel's photos on social media — and even leaving flirty comments. His brother, Drew, is a big fan of the new coupling, according to Us. "It was definitely a pleasant surprise," the Property Brothers star enthused. "[They're] both amazing people, and I think it's great. It's exciting. And it means I get to get Jon out here to spend more time with us in L.A."