Will Kate Middleton Star In A BBC Show With Mary Berry?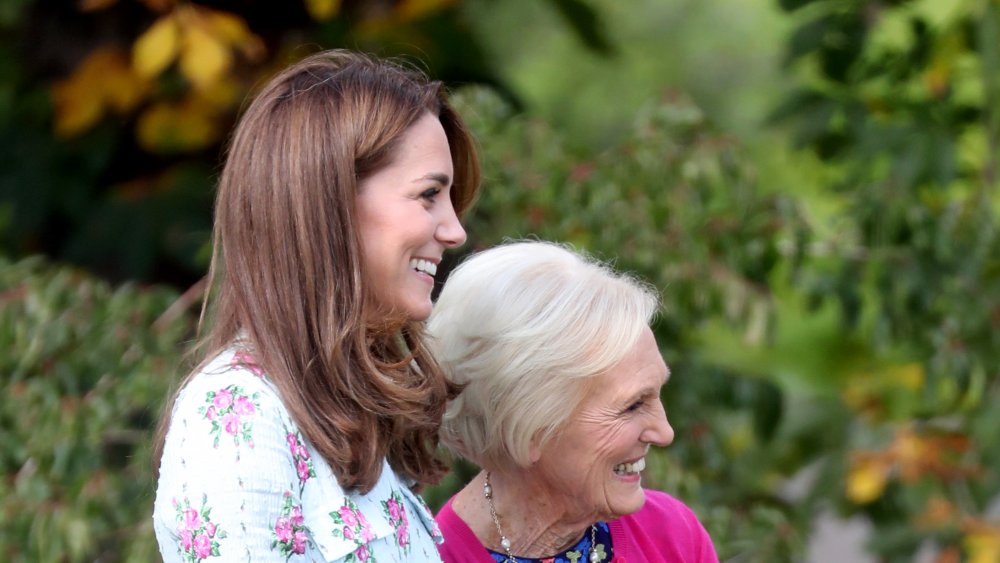 Chris Jackson/Getty Images
They reportedly met at a charity event in 2013 and may have become friends thanks to their shared interest in gardening. Now the Mirror Online reports that Britain's "Queen of Cakes" Mary Berry could have the Duchess of Cambridge, Kate Middleton, as her guest of honor when Berry hosts what the Mirror says will be a one-off Christmas special, which is tentatively entitled The Mary Berry Royal Christmas Show. 
The Mirror quoted an unnamed source who says, "What better way to spread some Christmas cheer than to team up cookery royalty Mary Berry with real royalty in the form of Kate? Between them they will bring seasonal goodwill to their guests and to the millions of viewers watching. Expect a properly uplifting Christmas treat." 
Berry and Kate are expected to work together to create a festive meal as a treat for charity workers who are on duty throughout the Christmas holidays this year. The Mirror says Berry will do the cooking, while Kate will join other VIPs to help; the tabloid also believes the TV feast will likely be held in a royal venue.
Kate Middleton and Mary Berry have history
Mary Berry and Kate Middleton have spent time together in public before. The Mirror says they met at a 2013 benefit for Child Bereavement UK, where both Berry and Kate's husband Prince William are patrons. In September 2019, they appear to have bonded at a Back to Nature festival where they were both guests of honor. The festival site was inspired by the garden the Kate had created for the Chelsea Flower Show and features bits and pieces from Kate's original garden, including its wildflower meadow and hollow logs, as well as huge boulders from the waterfall. But unlike the Duchess' Chelsea Flower Show garden, the new site is permanent (via Hello!). 
Kate's garden is part of her work supporting early years development; she is a vocal supporter of how spending time outdoors can benefit young boys and girls. In line with this work, the Duchess appeared on a BBC show titled Blue Peter in June this year, where she helped children on the show make little gardens and go looking for tadpoles (via Grazia).
A BBC spokesman has responded to the Daily Mirror's report on the collaboration between the Queen of Cakes and the Duchess of Cambridge by saying, "All will be revealed in due course."