Here's What Danielle Staub Really Thinks Of Her RHONJ Castmates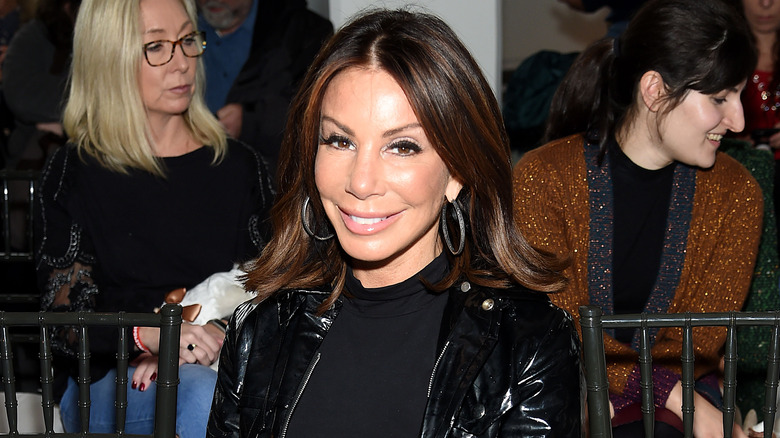 Jamie Mccarthy/Getty Images
It's not The Real Housewives of New Jersey without name calling, incessant shouting, and complete chaos, and if Danielle Staub is involved, fans know they can expect all that and more. Now that she's back on the Bravo reality series, season 10 of RHONJ is sure to be a doozy. 
Staub told AOL of her return, "I had been asked back several times by Andy [Cohen], but I just didn't feel the time was right. We'll leave the rest of the explanation out of there, because it's obvious what else might have been going on in my head. Teresa reaching out to me right after she got released [from prison] was a pretty big deal, and I think it was what really pushed the momentum forward for me to join again."
In the past few years, Teresa Giudice and Staub have had a tumultuous friendship. "There's ups and downs, with Teresa and I, but you do see the development of something very real going on between us." These comments come after Staub and Giudice reconciled after years of not speaking to one another. However, the pair have since fallen out, again (and unfollowed each other on Instagram). The drama continues...
Things have been tense amongst the RHONJ cast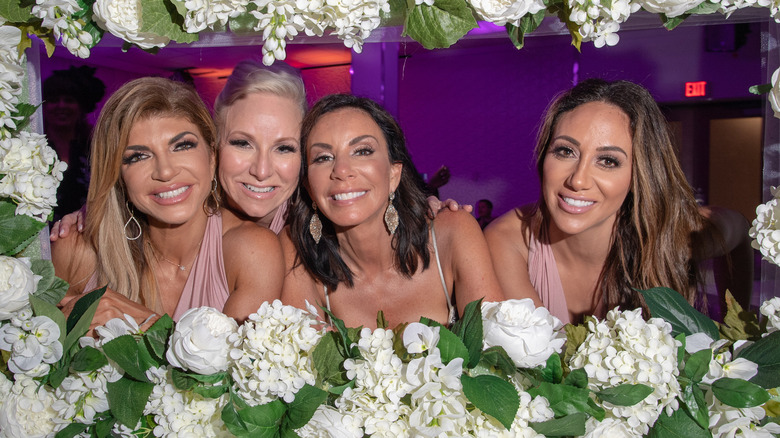 Rodrigo Varela/Getty Images
In a recent episode of RHONJ, Staub sat down with the rest of the cast to discuss her feelings of not being welcome amongst the housewives (via All About That Tea). After season 9, which ended in a bad place with the women, the cast were able to chat. Except the chat, unsurprisingly, turned into more of an argument (as most Real Housewives' situations go). Staub accused Margaret Josephs of having an affair with her current husband while still married to her ex. After a brief shouting match, Staub left the set shouting that Josephs is a "homewrecker."
On her argument with Josephs, Staub admits that she has a personal hatred for cheaters. "I despise — I despise — cheaters. I've been cheated on, [and] I can say, in all honesty, it never — it's damage that never left me." In season 10's trailer, Staub blamed Josephs for her own separation from her ex. According to Staub, Josephs and her husband conspired to turn Staub's husband against her. "Margaret and Joe called him up once they knew he was upset with me and they just dug in, and they manipulated him, used him, used his anger and his fears. It caused a separation and an annulment to turn into a divorce when they gave him a divorce attorney, who they knew from their own divorces, just to hurt me and hurt me financially, as well, 'cause then, I had to hire an attorney"  (via ET).
Danielle Staub doesn't have nice things to say about the RHONJ women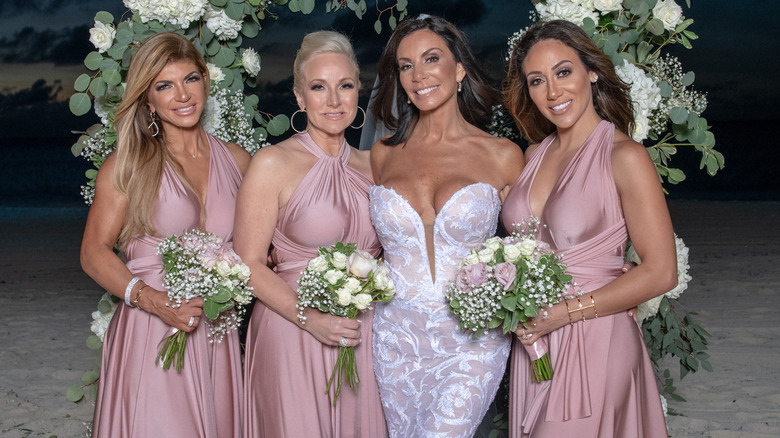 Rodrigo Varela/Getty Images
Staub told ET that she keeps it real. "I'm never overthinking too much and just living my life by my own standards, unapologetically." She says that her castmates can't live their life like this and that's why there is so much arguing and friction. Staub says of herself, "Danielle Staub, in all of its glory, just agitates people! Of course, I'm the only one willing to be honest about things that I've done, and growths that I've had."
But how does she really feel about the RHONJ ladies at the end of the day?
She told Us Weekly, "Let the little girls be little girls. I'm still an OG, baby." The reality star says that her castmates will probably be "mean girls telling my story rather than seeing my story." She continued, "Margaret Josephs [is trying to tell my story], definitely. Jennifer, still don't know what she's about, so I'm just going to leave it. Yeah, she's trying to tell my story desperately. Jackie just kind of will do what Melissa says, even though she has her own mind and I respect that. Never really had a conversation with me so it's difficult for me to judge her and then say I don't like her judging me. So I'm just going to let her be the odd one out and say she shouldn't be speaking of me because we've never had a one-on-one conversation ever. Staub went on, "And then there is Melissa, who is panic stricken to cover up her own past with me and her history with me. She's never going to be out in the clear until she just outs herself. It's her story to tell. I'd appreciate her tell it on her own. ... I don't have a problem with Dolores. Dolores, as far as I'm concerned, she's a solid staple amongst anyone of us."