Is Hannah Brown Trying To Win Back Bachelor Peter Weber's Heart?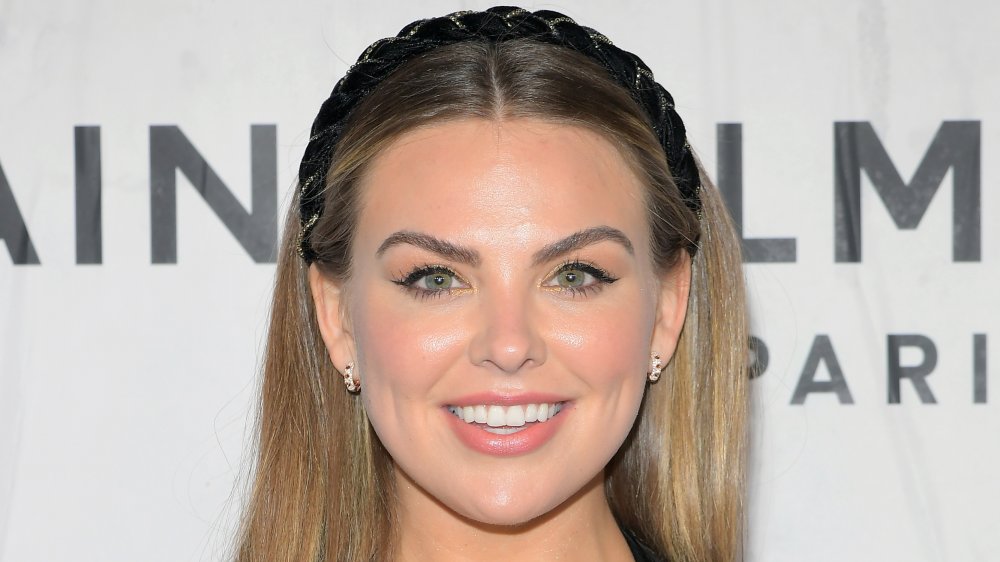 Charley Gallay/Getty Images
We're more than a month away from the debut of Peter Weber's The Bachelor season, but fans are already losing their minds. Pilot Pete's season was always going to be epic — just look how much drama he brought to the game when Hannah Brown revealed what went on in the fantasy suite during her Bachelorette season — and let's not forget the drama with his ex-girlfriend. 
Bachelor Nation recently thought they'd figured out who won Peter's heart on the upcoming season of The Bachelor, but that was before a new promo dropped that has all of us in shock. In it, we see Hannah, AKA the Bachelorette herself, on the show. While Reality Steve revealed back in October that Hannah had shown up on The Bachelor set, we were not prepared for the bombshell that she dropped on Peter. 
"[I'm] making decisions for my heart because I know there's still something there," said Hannah in the teaser, which was released on Twitter. "And I would do anything for it. For our relationship."
Peter's response was even more shocking. "What I'm about to say is extremely crazy," he said. "What would you say if I asked you to come be part of the house?"
Wait, what?
Will Hannah Brown and Peter Weber end up together?
We obviously know that Hannah wasn't part of the house because she was too busy crushing it on Dancing With the Stars while The Bachelor was filming, but that doesn't mean things aren't heating back up between her and Peter. Are the producers of The Bachelor just toying with our feelings, or is there still hope for Hannah and Peter to get back together? While there were rumors that Hannah was involved with her DWTS partner, Alan Bersten, Hannah said nothing was going on between them. Is it possible that she's still carrying a torch for her former beau? And is it possible that Peter returns those feelings? 
Hannah refused to reveal any more details. "I don't know [why I'm on his season]," she told ET when asked what is going on between her and Peter. "I've been dancing on Dancing With the Stars!" 
It sounds like there's still hope for the star-crossed couple. It's not unheard of for a Bachelor or Bachelorette to end their season single, after all, and Hannah herself did it just a few months ago. Is it possible that Peter will do the same thing so that he can get together with Hannah? 
The January 6 premiere of The Bachelor can't come soon enough.