The Reason Michelle Obama Doesn't Follow Sasha And Malia On Social Media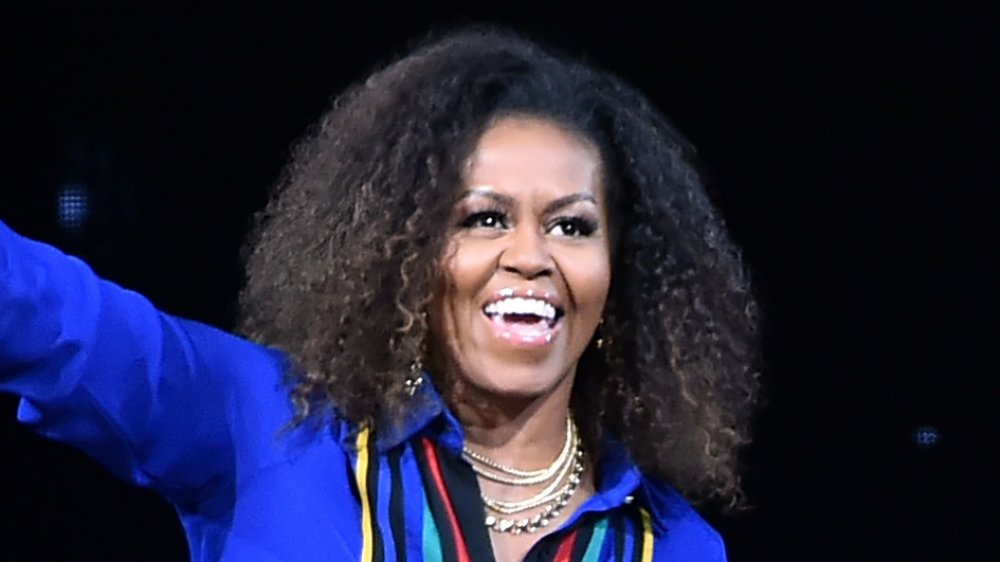 Theo Wargo/Getty Images
Michelle Obama is a cool mom. While it would be understandable if the former first lady was eager to keep an eye on her kids, that's not her style at all.
Instead, Obama is giving Sasha and Malia room to grow on their own. She's so determined to give them space, in fact, that she doesn't even follow her daughters on social media. She does, however, have people she trusts keeping tabs on them, namely younger people who have been mentored by the Obama family. 
"It's better for them to be checked by somebody younger than me," she told Oprah Winfrey as part of Oprah's 2020 Vision: Your Life In Focus tour (via People).
Michelle Obama wants Sasha and Malia to 'walk their own walk'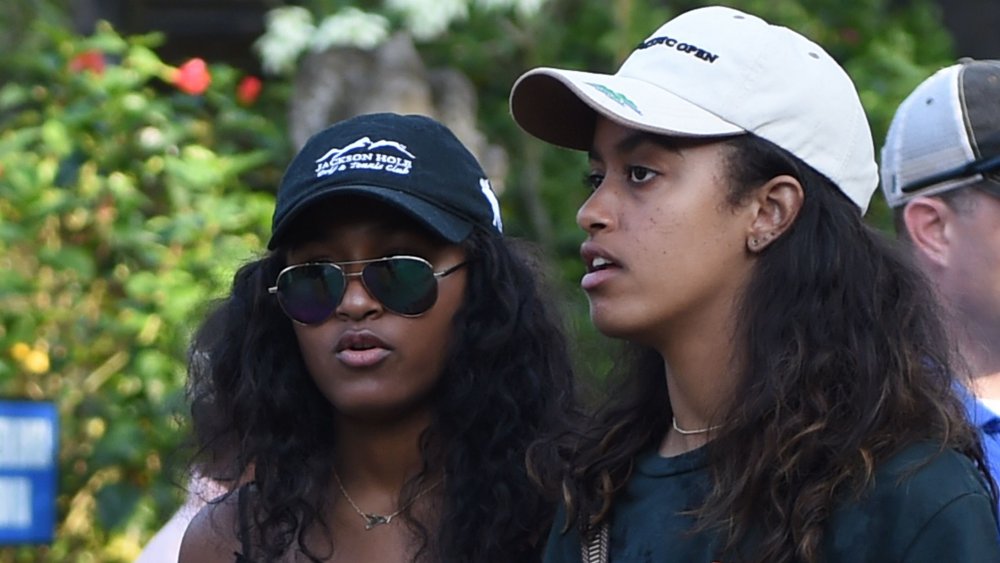 Afp Contributor/Getty Images
Obama is determined for her girls to forge their own lives independent of their famous and influential mom and dad. "What I tell them is what I continue to tell themselves is that they have to walk their own walk," said the bestselling author. "They cannot define themselves by looking at each other or looking at me or their dad."
She added, "They have to take the time to get to know themselves — give themselves a moment to figure out who they want to be in the world, not who they think I want them to be, not what the rest of the world says about them, but to really think about how they want to shape their lives and how they want to move in this world. So, I don't want them measuring themselves by external influences, and for young girls that is hard to do."
Barack and Michelle Obama miss their daughters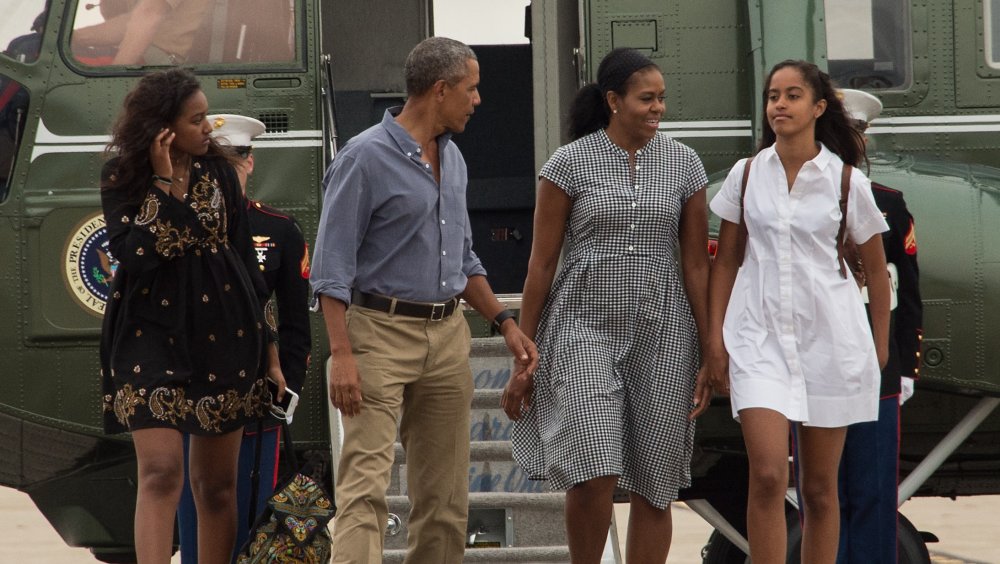 Nicholas Kamm/Getty Images
The Obamas have been keeping busy since leaving the White House, and recently bought a new home in Martha's Vineyard. It's been hard, though, to adjust to both of their girls being away at school — Malia is at Harvard and Sasha headed to the University of Michigan last fall.
Obama said that keeping "busy with the busy stuff" kept her from getting too emotional when getting Sasha ready for college, but that didn't stop her and Barack from "missing our girls." The former first lady previously told People that bringing Sasha to college was "of course a little emotional" and that being without the kids is "tough" for the couple.