The Reason Fans Think Madison Prewett Is The Next Bachelorette
What would Bachelor Nation be without rumors and conspiracy theories? Half the fun of watching The Bachelor is, after all, trying to guess who the winner is — and who will be the next Bachelorette.
On Peter Weber's season, people are pretty sure that Madison Prewett, one of the women who made it to Peter's final four, is not going to come away with the final rose but will be the next Bachelorette.
This is a pretty bold conclusion, especially since we're still weeks away from the Bachelor finale. Then again, people predicted Victoria Fuller (the most controversial member of the final four who had her Cosmopolitan cover pulled) as the winner of Peter's heart before the season premiere even aired.
Madison Prewett was spotted with a Bachelor production crew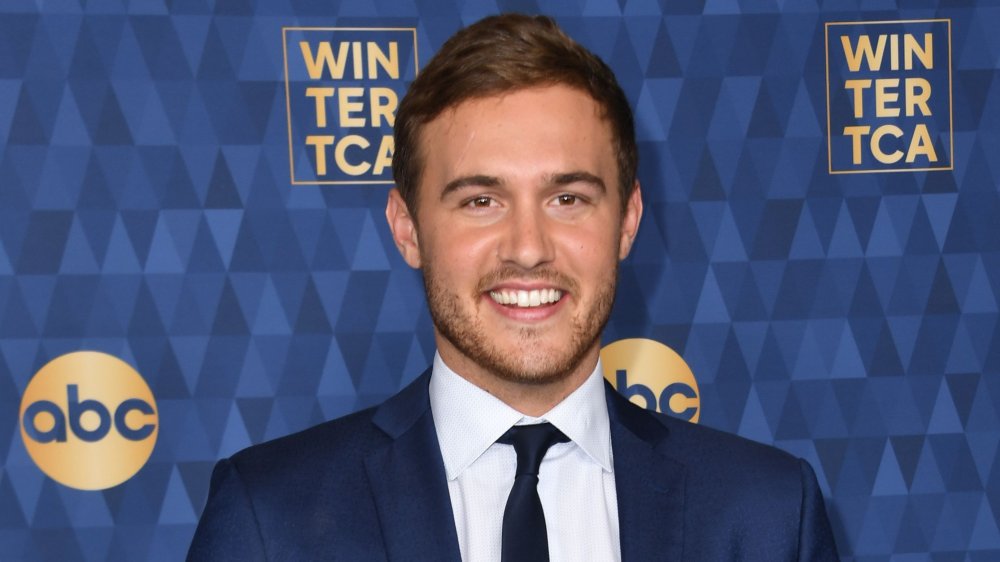 Valerie Macon/Getty Images
So what has fans so convinced that Madison is poised to take over the title of Bachelorette from Hannah Brown? Reality Steve, of course. The blogger is, admittedly, pretty good at spilling all of The Bachelor's secrets, so there might actually be some credence to this theory. He took to Twitter on February 11, writing, "Madison currently filming something with production at Town Creek Park in Auburn, Alabama."
Considering that filming on The Bachelor has already wrapped, this could mean that the crew is getting started on filming Madison's Bachelorette season. This isn't the only reason they could be filming, though. According to StyleCaster another theory is that Peter chases after Madison following a dramatic finale, and the scene filmed in Alabama is some sort of follow-up exploring their happily ever after.
There are no definite answers here. The only thing we do know for sure is that the season finale of The Bachelor is going to be wild. "I'm very confident that no one is going to be able to spoil it," Peter previously told The Hollywood Reporter. "There's a reason I believe that, and obviously can't say it otherwise it gives it away. I'm very confident that Reality Steve and all of these people, they're not going to find out what happens — there's no way they're going to find out."