How Bachelor Peter Weber Really Felt About Madison Prewett's Ultimatum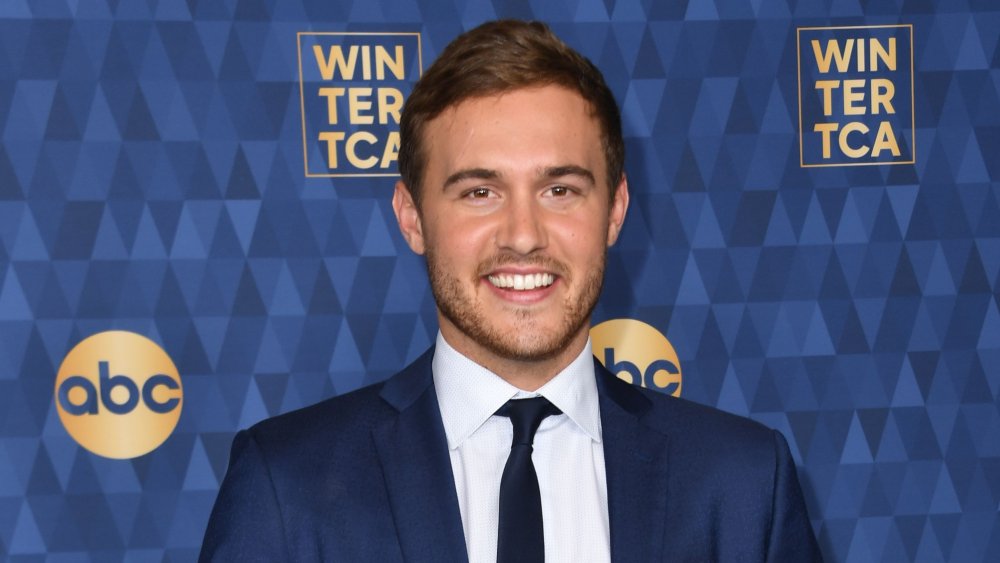 Valerie Macon/Getty Images
It seems like Bachelor Peter Weber is doing everything he can to top the wild ride that was Hannah Brown's Bachelorette season. Peter caused his fair share of drama on that show, too, what with the whole windmill incident — which he wants you to forget about, by the way. But how can we when The Bachelor's producers are doing everything they can to remind us that intimacy is very, very important to this Bachelor?
Take Peter's fantasy suite week, for example. Madison Prewett, who is one of the final contestants on the show and is saving herself for marriage, issued a pretty clear ultimatum to Peter: "Next week, if you were to sleep with someone else, it would be really hard for me to, like, really, like, move forward in this," she told Pilot Pete (via Cosmopolitan). "And I just feel like I owe it to you to be upfront with you and honest with you about that. But that is really important to me." 
Peter, to absolutely no one's surprise, ended up getting intimate with the other remaining contestants, Victoria Fuller and Hannah Ann Sluss during fantasy suite week. He told Madison about it ahead of them heading off to their own fantasy suite, and Madison walked off.
Peter didn't see Madison's ultimatum as an ultimatum
Is Madison gone for good? Or have they patched things up, paving the way for Madison to win in the finale? It's likely that she'll at least be one of the top two finalists, especially considering the fact that Peter told ET that he doesn't hold Madison's ultimatum against her at all, and didn't even view it as one.
"I don't feel like it was an ultimatum," said Peter. "I don't. I think it was her doing what I asked every girl to do from the very first night and that was to be honest with me and share what was ever on their heart. And that's what she did."
He added, "Trust me, it made it an insanely incredibly difficult week for me. There's no doubt about that. But I can't fault her for sharing her heart."